Review called for rules regarding tax-free status for deployed Canadian Armed Forces personnel
The Chief of the Defence Staff, Gen. Jonathan Vance, has announced the launch of a review of the rules pertaining to tax-free status for Canadian Armed Forces members deployed around the world.
The review comes after a news story indicating that several soldiers deployed to Kuwait have lost the tax-break given to those soldiers deployed to dangerous areas since officials deemed the areas were not high-risk.
According to CTV News reports, more than 300 soldiers deployed to Kuwait would lose a tax break of $1,500 to $1,800 a month starting June 1, 2017. Already, 15 soldiers deployed to Camp Arifjan in Kuwait lost their tax-break this past September.
The risk was downgraded, despite the fact that some of these soldiers regularly cross over into Iraq.
The story has been picked up by several news outlets and organizations including the Canadian Tax Payers Federation, an independent organization advocating for lower taxes.
"One of the biggest concerns were for folks who were going to be stationed there imminently, or who are there, and they are going to lose this tax break in the middle of it. It's really unfair to people to do it that.
"The important thing is that aren't any surprises," said Aaron Wudrick, Federal Director of the Federation.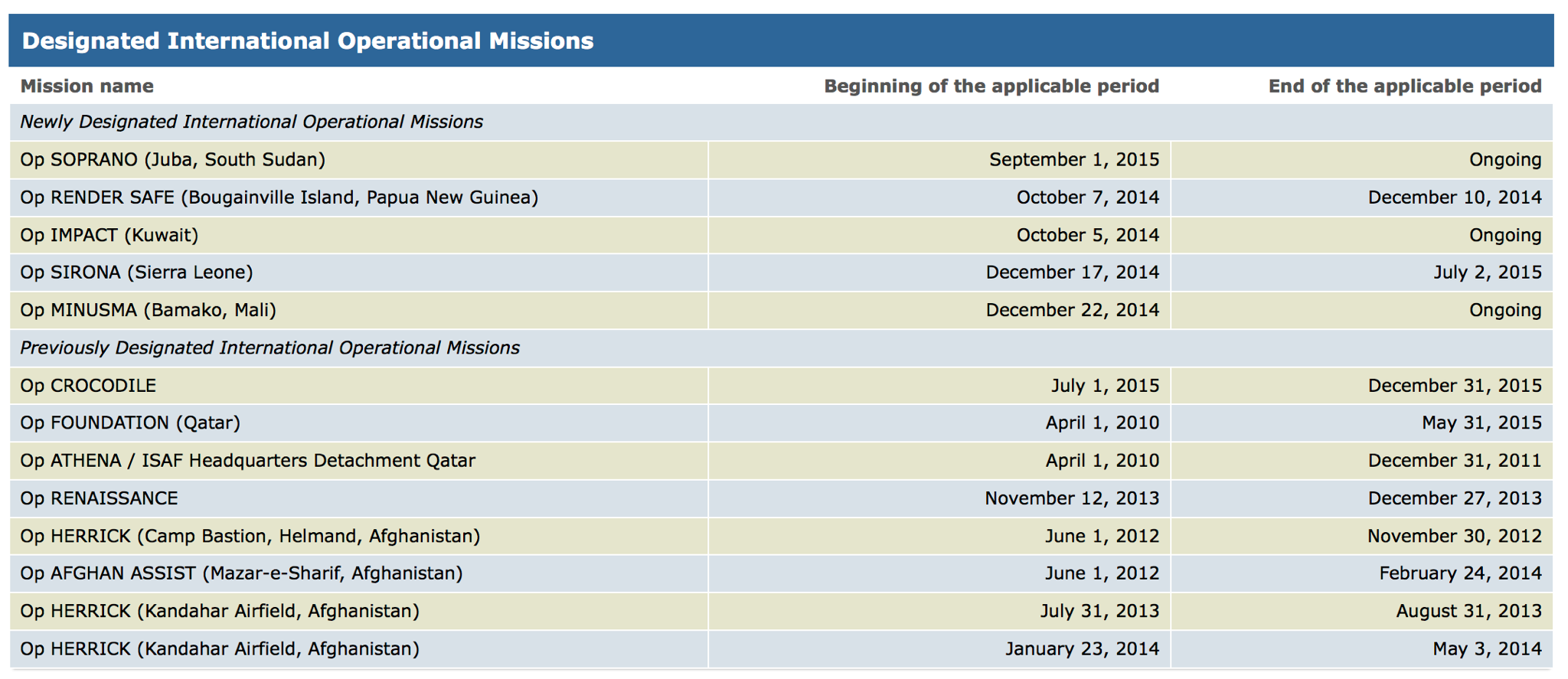 As CTV News reported, many soldiers were not given any kind of warning before losing the break.
Speaking from Brussels last week, Defence Minister Harjit Sajjan affirmed that he was "not in agreement" with the outcome of the calculations for the tax exemption.
"That's why I've asked the chief of defence staff to work with the other departments to review this and look at the guidelines, look at the changes that we need to make, because we need to make sure that we look after the troops.
"One thing is for sure, looking after our troops in deployment is extremely important to myself, government and especially our prime minister," said Sajjan speaking to the media in a teleconference.
For a more in-depth look at the tax break and what impact it has on our troops check out our upcoming March Madness issue.