Minister Anand Attends NATO Extraordinary Defence Ministers' Meeting
Amid Russia's ongoing illegal invasion of Ukraine, Defence Minister Anita Anand attended a North Atlantic Treaty Organization (NATO) Extraordinary Defence Ministers' Meeting in Brussels, Belgium, on March 16.
"Canada continues to condemn the Russian leadership's unprovoked and unjustifiable actions. The discussions I had while at NATO reinforce the shared commitment of Allies and partners to supporting Ukraine and the need to adapt the Alliance's deterrence and defence posture. In the face of the current security situation, NATO Allies have demonstrated the strength and resilience of the Alliance as we stand up for the rules-based international order," said Anand in a statement.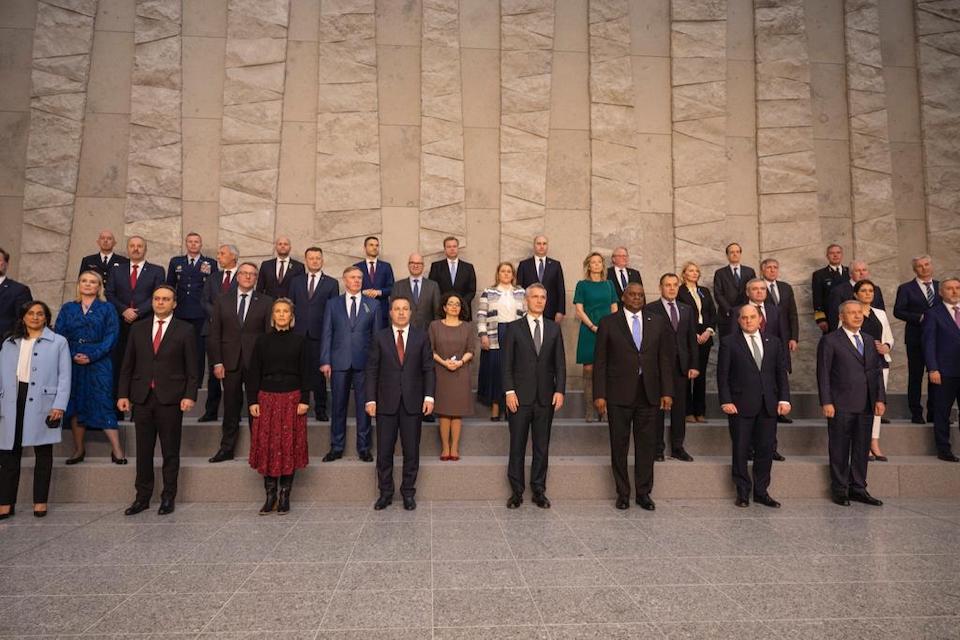 Highlights of Trip
During the meeting, NATO countries emphasized the importance of strengthening the Alliance and the consequences for Russia's actions.
The NATO Extraordinary Defence Ministers' Meeting was joined by Ukraine's Minister of Defence, Oleksii Reznikov, virtually to describe the war and its effects on the Ukrainian people.
While in Brussels, Minister Anand hosted bilateral discussions with counterparts from Poland, Romania, Turkey, and the United Kingdom to discuss the ongoing Russian aggression in Ukraine.
According to a Department of National Defence press release, "they reflected on measures that have already been taken and ongoing coordinated efforts to restore global peace, maintain regional stability, and protect the rules-based international order."
During her time in Belgium, Anand also met with U.S. Secretary of Defence Lloyd Austin III for a bilateral meeting.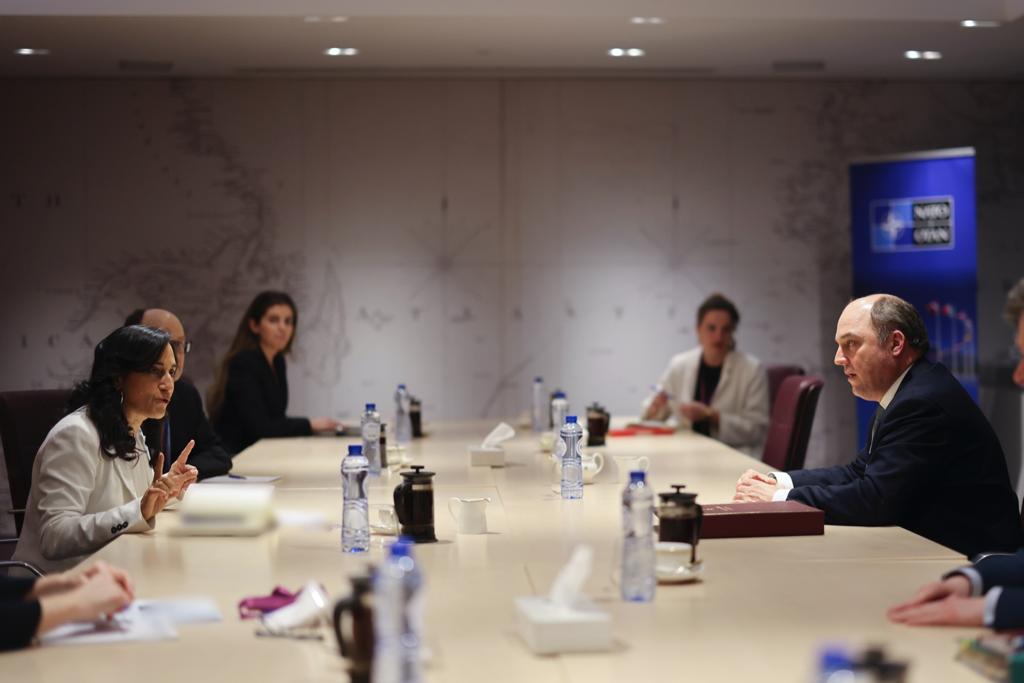 Canada's continued commitment to NATO
Anand's visit to Brussels reaffirms Canada's continued support of NATO and its member countries. According to the DND press release, "NATO is a cornerstone of Canada's international security policy. Canada believes in and steadfastly supports NATO's principle of collective defence and is providing direct support to NATO missions and operations."

Currently, the CAF is deploying 460 additional personnel to the approximately 800 members currently deployed in Europe in support of NATO. Canada also has up to 3,400 troops on high readiness to deploy to the NATO response force if requested.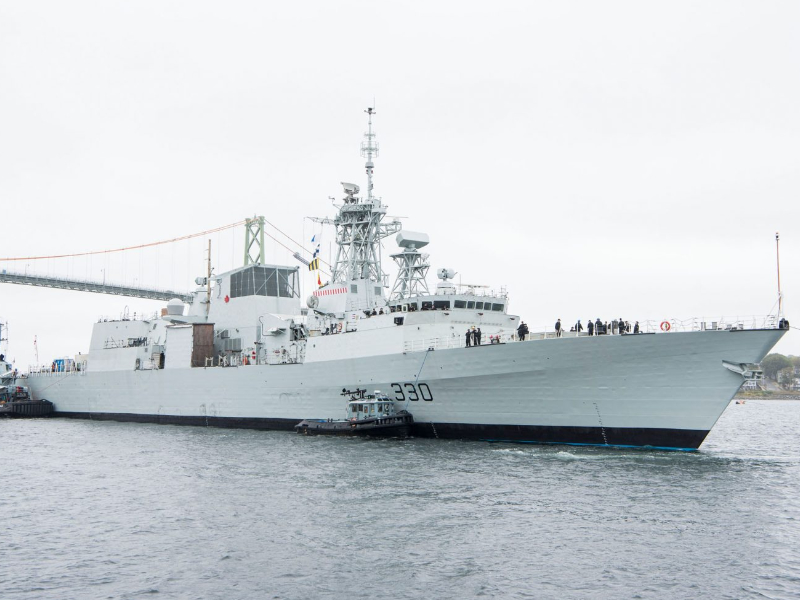 Additional contributions include:
A battery of M777 artillery guns with forward observers and an electronic warfare troop to bolster the Canadian-led enhanced Forward Presence Battle Group in Latvia;
A second frigate, Her Majesty's Canadian Ship (HMCS) Halifax, with an embarked maritime helicopter, will be re-tasked to participate in NATO's Standing Naval Forces (HMCS Montreal is currently deployed with Standing NATO Maritime Group Two);
The re-tasking of a CP-140 Aurora long-range patrol aircraft to operate in the Euro-Atlantic Area under NATO command and control.
Other NATO-related missions Canada is currently involved in include:
Leading the multinational NATO enhanced Forward Presence Battle Group in Latvia;
Periodically deploying CF-18 fighter aircraft to conduct surveillance and air policing activities in Europe;
Providing a Halifax-class frigate on a persistent, rotational basis to a Standing NATO Maritime Group in support of maritime operations and to conduct deterrence and assurance activities. HMCS Montreal is currently deployed with Standing NATO Maritime Group Two;
Supporting training and capacity building efforts in the Middle East under Operation IMPACT, including through NATO Mission Iraq; and
Deploying personnel to NATO's Kosovo Force.
English comments follows French. 
Canada's Ongoing Commitment to Ukraine
During the visit to Belgium, Anand had an opportunity to reaffirm Canada's ongoing commitment to both NATO and Ukraine. These commitments include Prime Minister Justin Trudeau's recent announcement to renew Canada's multi-year commitment to Operation REASSURANCE, the Canadian Armed Forces' support to NATO's assurance and deference measures in Eastern and Central Europe. It also includes the CAF's ongoing contribution to Operation UNIFIER to support Ukraine's security forces.
"Canada stands with the people of Ukraine and will continue to work closely with its NATO Allies and partners to coordinate support to Ukraine with military supplies, financial support and humanitarian aid as it fights for its sovereignty, territorial integrity and independence," stated the DND press release.
To date, Canada has donated $82.8 million in military equipment since the crisis in Ukraine began.