Strengthening Defence Relationships in the Indo-Pacific Region
Above image: Members of Her Majesty's Canadian Ship (HMCS) WINNIPEG conduct a Replenishment-at-Sea (RAS) with USNS Charles Drew during Operation PROJECTION-NEON on 20 October 2020. Photo: Sailor 1st Class Valerie LeClair, MARPAC Imaging Services.
In June, former Minister of Defence Anita Anand flew to Singapore, where she attended the Shangri-La Dialogue with delegates from 49 other countries.
Attending the Dialogue allowed Anand to discuss security challenges in the region and connect with Indo-Pacific partners.
"This year's Shangri-La Dialogue in Singapore was an important opportunity to strengthen Canada's defence relationships with our partners in the Indo-Pacific region and beyond. As outlined in our Indo-Pacific Strategy, Canada is increasing its defence presence in the region in support of a free, open, and inclusive Indo-Pacific. I look forward to building on our progress, and to developing even stronger ties with our defence partners in the region," said Anand.
The former Minister of Defence was accompanied by Chief of the Defence Staff, Gen. Wayne Eyre, Jacqui O'Neill, Canada's Ambassador for Women, Peace, and Security, and senior National Defence officials.
It was my sincere pleasure to meet with Australia's Deputy Prime Minister and Defence Minister, @RichardMarlesMP. Australia is one of Canada's closest friends and partners – and we will continue stand together in support of peace and stability in the Indo-Pacific region. 🇨🇦🇦🇺 pic.twitter.com/vSQPeeHCHx

— Anita Anand (@AnitaAnandMP) June 3, 2023
Visit Highlights
As part of the visit, Minister Anand also attended the Shangri-La Dialogue Plenary Session, which was called Building a Stable and Balanced Asia-Pacific, according to the Department of National Defence.
"The Minister reiterated that Canada's Indo-Pacific Strategy will bolster its defence presence in the region and announced several initiatives to strengthen Canada's defence relationships in the Indo-Pacific," said DND.

Also coinciding with the Minister's visit, on June 3, His Majesty's Canadian Ship (HMCS) Montreal sailed through the Taiwan Strait along with the United States Navy Destroyer, USS Chung-Hoon.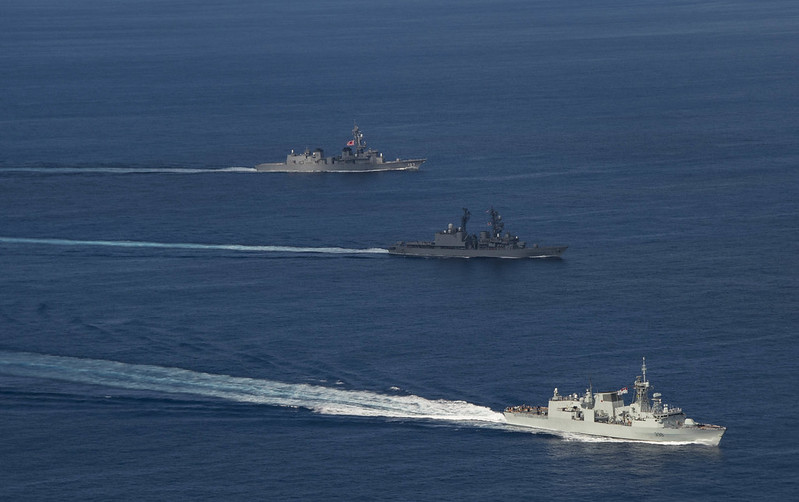 Key Meetings
During her stay in Singapore, Minister Anand met with several partner nations.
Other ministers included:
Ukraine's Defence Minister, Oleskii Reznikov,
Philippines Department of National Defence Senior Undersecretary; Officer-in-Charge Carlito Galvez Jr,
Australia's Deputy Prime Minister and Minister for Defence, Richard Marles,
Singapore's Minister for Defence, Dr Ng Eng Hen,
Republic of Korea Defence Minister Lee Jong-Sup,
The United Kingdom's Secretary of State for Defence, Ben Wallace, Germany's Defence Minister, Boris Pistorius,
New Zealand's Minister of Defence, Andrew Little.
In her meeting with Singapore's Minister of Defence, Anand further reiterated the importance of Canada's Indo-Pacific Strategy and progress made on the Defence Cooperation Arrangement signed by the countries last year, according to DND.
In her meeting with the Republic of Korea's Defence Minister, Anand again discussed the Indo-Pacific Strategy and the Memorandum of Understanding recently signed between the two countries. She also highlighted how the next Deputy Commander of the United Nations Command in the Republic of Korea will be a Canadian General Officer/Flag Officer.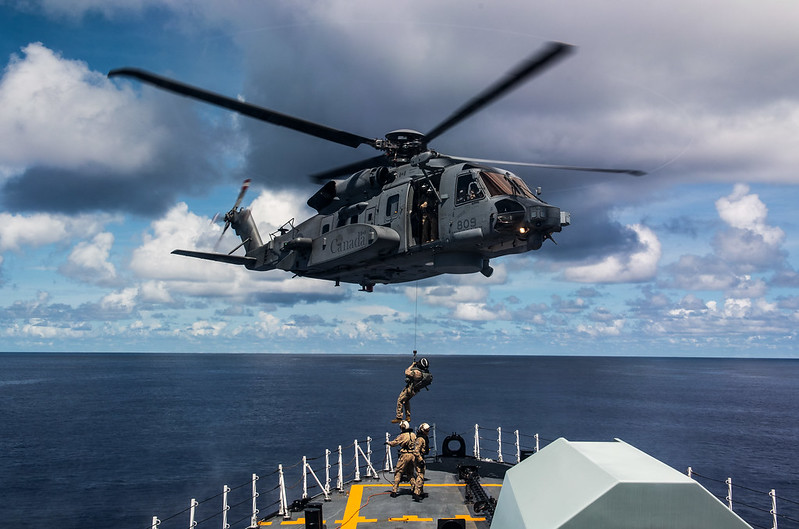 Canada's Indo-Pacific Strategy
In November 2022, Canada released a comprehensive Indo-Pacific strategy to increase Canada's contribution to this region's security and improve partnerships.
"The Strategy recognizes the growing importance of the Indo-Pacific region for Canada and articulates Canada's evolving approach to China, which is shaped by a realistic, updated, and clear-eyed assessment of today's China. As we forge ahead with a strong, multidimensional approach this important region, we will challenge China when we ought to, and we will cooperate when we can. We will continue to work alongside allies and partners in the region to promote a stable, secure, and prosperous Indo-Pacific," stated DND.
Canada currently participates in various operations in this region, including Operation NEON and Projection. This summer, Operation PROJECTION will be replaced by Operation HORIZON.
According to DND, Canada also has led training initiatives in the area of gender issues through the United Nations' Women, Peace and Security agenda.