Surgeon General's Mental Health Week Message: "Important to Take Care of Ourselves"
The Canadian Mental Health Association (CMHA) marked its 72nd edition of Mental Health Week from May 1-7.
Mental Health Week aims to break barriers, remove misconceptions and give voice to those who struggle with various mental health illnesses.
This year's theme, #MyStory, aims to amplify the voice of those struggling with various mental health setbacks. According to the CMHA, "storytelling, in all its forms, supports mental health and reduces stigma."
"#MyStory is this year's theme, and its main goal is to amplify the spaces in which mental health exists across Canada. By engaging in discussions in a safe and respectful environment, your story can help others and reduce mental health stigma in the Canadian Armed Forces.
"Telling a story is part of human nature and helps to build relationships. #MyStory is each and everyone's story. On a clinical perspective, your story provides valuable information to health professionals when you need mental health care," said MGen. Marc Bilodeau, Surgeon General, Canadian Armed Forces.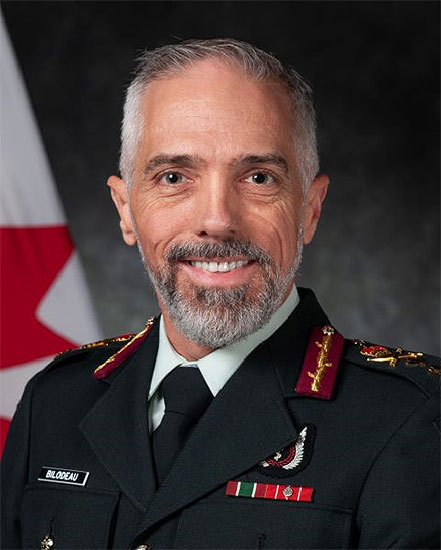 The Surgeon General's Message to the CAF
The Surgeon General of the CAF issued a special statement this week highlighting the importance of Mental Health Week.
"This week serves to remind us that it is very important to take care of ourselves, to recognize who we are through our story, our personal journey. It also serves as a reminder that we should not hesitate to talk to people we trust and to health professionals when we feel the need," commented MGen. Bilodeau.
He also outlined different services offered by Canadian Forces Health Services.

"Canadian Forces Health Services has developed a consultation approach where the patient, their family, and the chain of command work hand-in-hand with the health care team to create a health system and individualized care plan that meets the patient's and organization's needs," added the Surgeon General.
Mental Health Services Within the CAF
The Canadian Armed Forces Mental Health Services offers a variety of programs to its members. Some of these programs include:
Addictions Treatment Program,
Mental Health Program,
Operational Trauma and
Stress Support Program,
Psychosocial Services Program and a
Road to Mental Readiness Program.
Mental health care and a range of support services provided at Canadian Forces Health Services primary care clinics across Canada are accessible to CAF members. These services are also available for those deployed.
Member Assistance Program (CFMAP) is a confidential advisory and referral service that is external to the CAF and available to members and their families by phone 24 hours a day, seven days a week, at 1-800-268-7708.
Spiritual guidance and support are also available through military chaplains.
Information on these and other medical and mental health care and support services for military members and their families is available here on the Military Mental Health "You're Not Alone" web page.