Odin Camus Takes the Helm
Her Majesty's Canadian Ship (HMCS) Montréal set sail July 10 with Odin Camus, a 13-year-old boy from Peterborough, Ontario.
Odin was looking to obtain the rank of honorary ship's Captain before the ship returned to port that evening at 9 p.m.
"The crew of Her Majesty's Canadian Ship Montréal was excited to show off our ship to Odin Camus and his family and to help fulfill his dream of becoming Captain of HMCS Montréal. We were also pleased to be able to pay tribute to Cunard Cruise Line and its long history with Canada and the Royal Canadian Navy at the same time. It will be an exciting evening of sailing for us," said Commander Kristjan Monaghan, commanding officer, Her Majesty's Canadian Ship Montréal.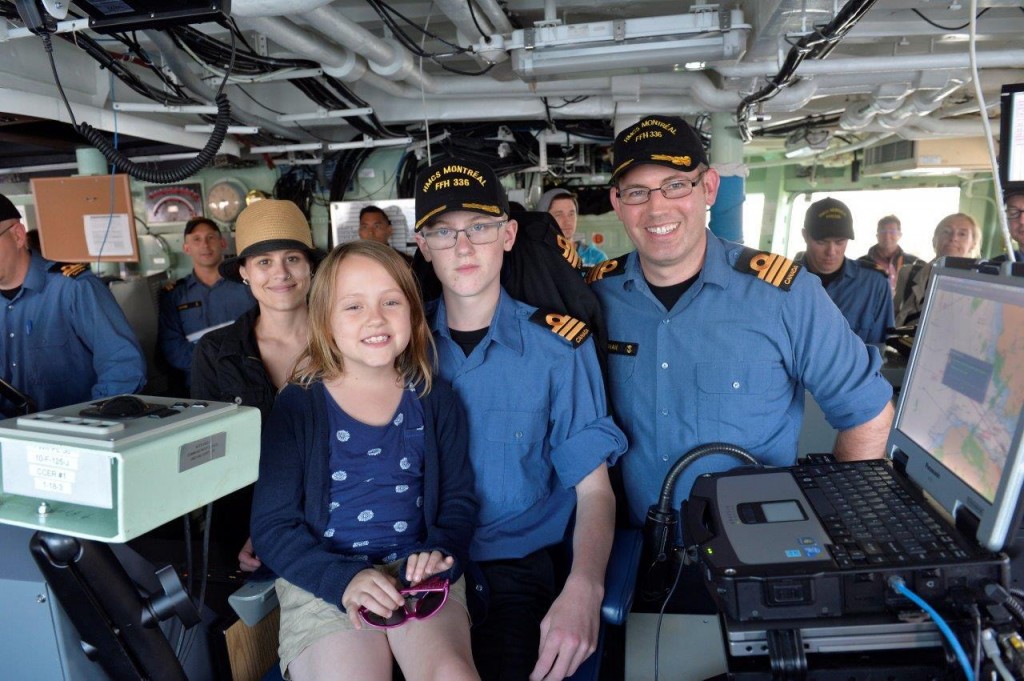 Odin Camus first came to the nation's attention when his mother posted to social media, asking a group of friends to send her son birthday messages, after none of his classmates RSVP'd for his birthday celebration. The campaign went viral, producing compassionate messages from supporters around the globe, including the Royal Canadian Navy.
Odin currently serves in the sea cadets and has spoken about a career with the Navy since he was a young boy.
Odin's journey to captaincy saw him perform a series of duties aboard HMCS Montréal, receiving promotions throughout the evening's sail until reaching the rank of Commander, the same rank as HMCS Montréal's Captain. These events included assisting with engine flash up, participating in departure routine, and manoeuvring the ship.
He held the ceremonial rank until HMCS Montréal returned alongside Halifax later that evening.

Before the ship returned alongside, Odin was promoted to the rank of Commander and achieved the title of HMCS Montréal's honorary Captain.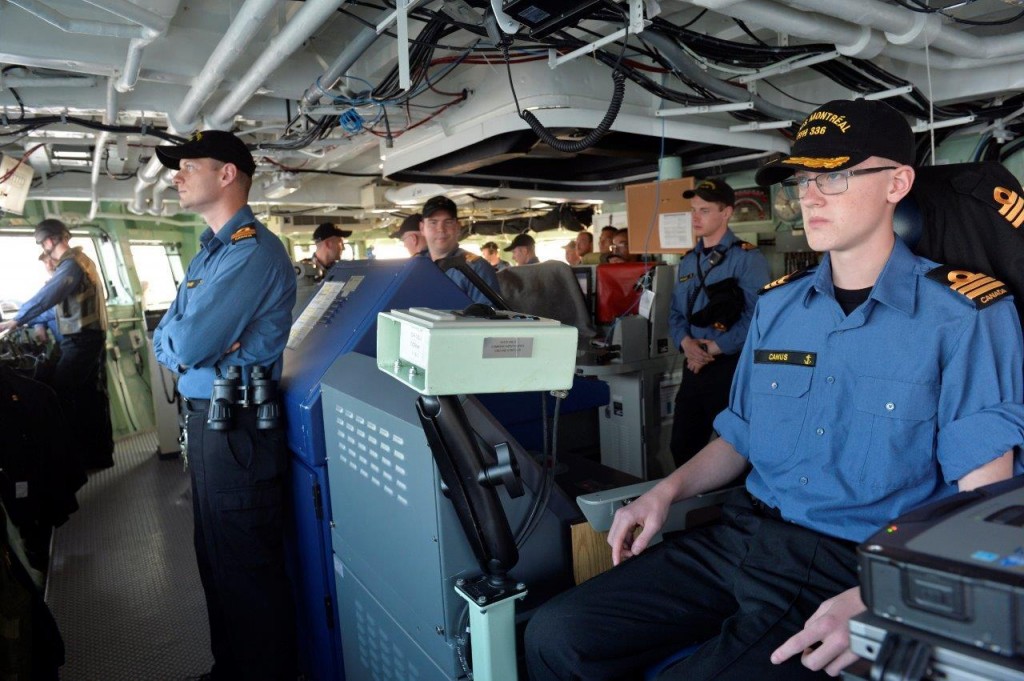 "Good luck to you, Odin Camus, on your quest to become honorary Captain of HMCS Montréal for a day. I am sure you and your family will enjoy your time on board the ship, one of the Royal Canadian Navy's newly modernized frigates. May fair winds and following seas greet your captaincy," said Jason Kenney, National Defence Minister, prior to Oden's adventure.
During the evening's sail, Odin and his family also witnessed HMCS Montréal escort the cruise ship Queen Mary 2 out of Halifax Harbour.
HMCS Montréal provided the escort as part of Cunard Cruise Line's celebration of the 175th anniversary of their first Atlantic Crossing.
In 1840, Cunard's Britannia successfully sailed from Liverpool to Halifax in 14 days. Cunard recreated this iconic, transatlantic crossing with the Queen Mary 2 departing Liverpool on the evening of July 4th, arriving in Halifax, July 10.
Top photo: LCdr Nancy Setchell and CPO1 Thomas Lizotte promote Odin Camus to Leading Seaman on the flight deck of HMCS Montréal.