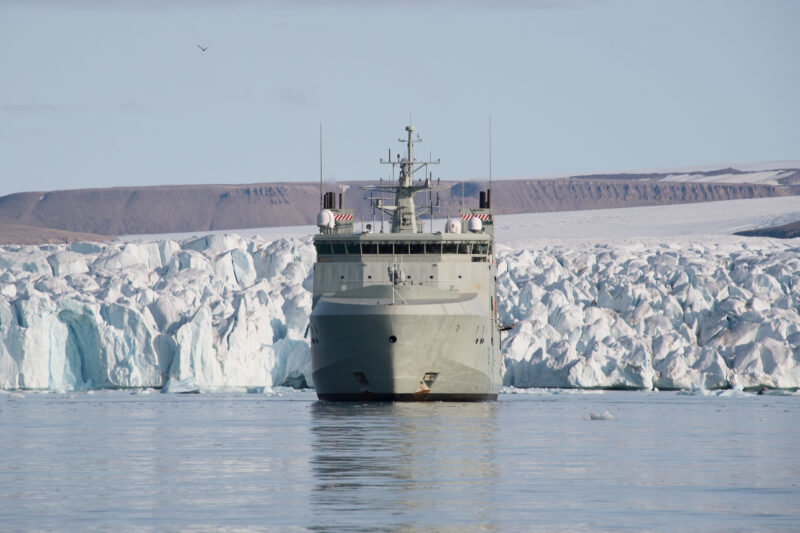 Shot while deployed on Operation NANOOK-NUNAKPUT, this week's image features HMCS Harry Dewolf. The ship is the first of the Royal Canadian Navy's Arctic and Offshore Patrol Ships (APOS).
The image was shot near Crocker Bay, Nunavut, on August 21, 2021, by Corporal Simon Arcand from a Rigid Hull Inflatable Boat (RHIB).
The ship is named in honour of Second World War naval Vice-Admiral Harry Dewolf. He was a native of Bedford, N.S. and commanded the HMCS Laurent and HMCS Haida during the Second World War.
HMCS Harry DeWolf is the first time the Royal Canadian Navy has named a class ship after a prominent Canadian Naval figure.

Because Canada defends more coastline than any other country, AOPS will conduct sovereignty and surveillance operations in Canadian waters on all three coasts.
Image courtesy of the Canadian Armed Forces.
Have a great weekend!