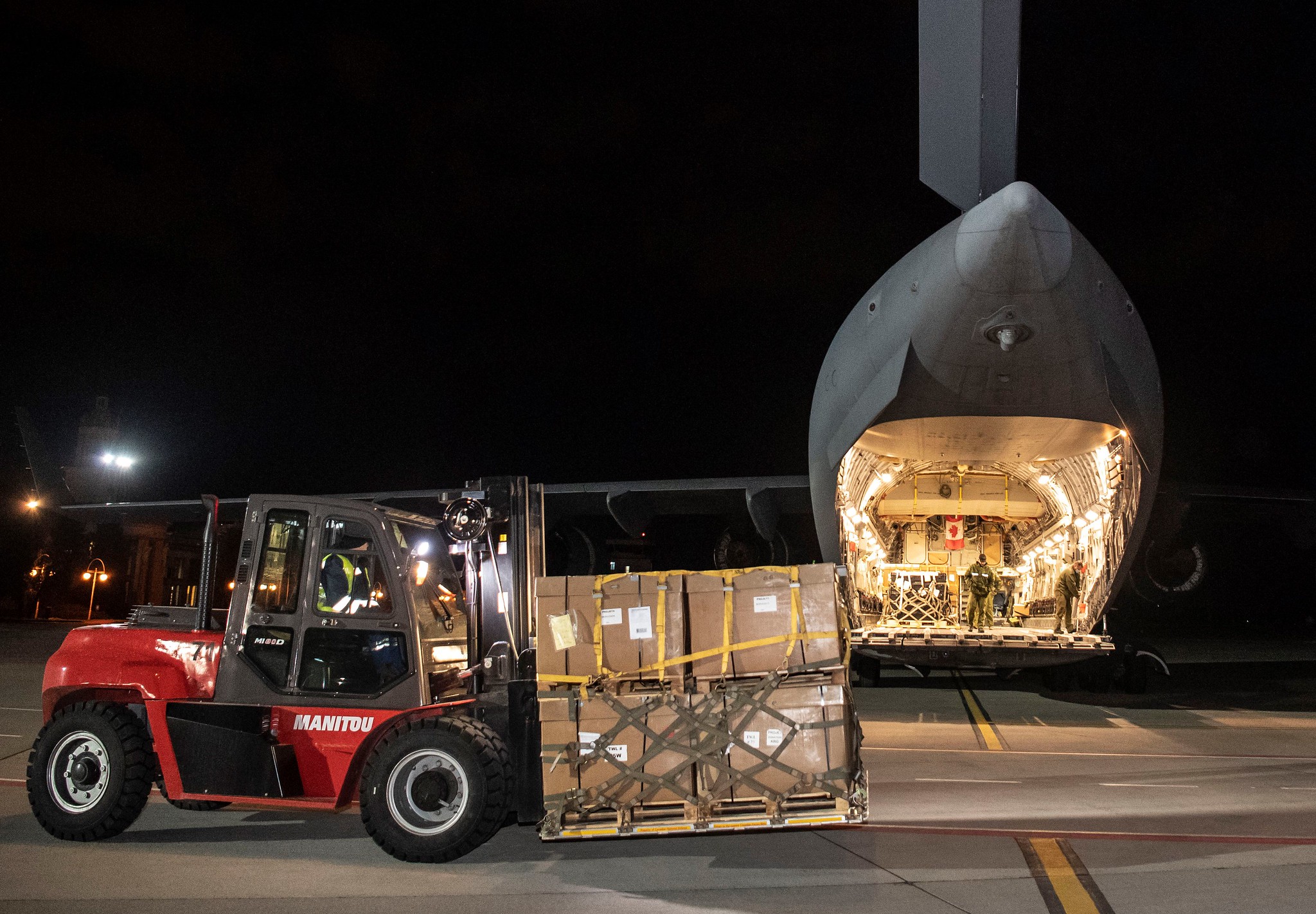 Although it seems like a simple image of a CAF C-177 Globemaster aircraft unloading, but the implications of our favourite photo of the week this week are far more ominous.
The image depicts the Canadian Armed Forces members unloading lethal military equipment at Lviv airport, Ukraine, on Feb. 19. The weapons were sent to bolster Ukraine's strength against threats, especially crucial now in the wake of Russia's attack.
Russia's recent invasion of Ukraine brings to light the importance of Operation UNIFIER, the CAF's mission to support the Security Forces of Ukraine. The operation's focus is to assist with security force training. It was launched in response to requests from the Government of Ukraine.

After security concerns in the region were raised to a new level last month, Canada announced it would be sending more troops to Ukraine and expanding Operation UNIFIER until 2025.