5 Tips to ensure a successful trip when travelling with your children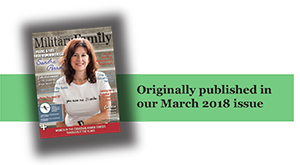 While travelling can transport you to relaxing destinations, sometimes the journey can be anything but! On any given trip, you may be faced with long line-ups, delays, cramped seating, traffic, lack of sleep, lost luggage, and a myriad of other factors that can raise your stress levels. 
Travelling with children is a unique experience that has the potential to not only further increase your stress, but can also make you feel like you need a vacation from your vacation! 
So, in the spirit of helping you make the best of your next adventure with your family, here are some things I've learned about travelling with children.
1.    Be at peace. No matter how much you research your vacation, plan your stay, or how many lists you create and preparations you make, there are still things you have no control over. So, when the unexpected happens, stay calm and consider your demeanour. Your children are watching you and how you react will set the tone for the experience you're trying to provide for them.
2.    Be kind to yourself. As parents, we're constantly catering to our children's comforts. So, give yourself a break whenever possible. Whatever you forgot, you can probably buy at your destination. If a bag of chips is going to buy you a few minutes of quiet, buy them! If you want to bring the sling and the stroller, make it so. If you can buy lounge access during a long layover, do it. Ask yourself, "What is my sanity and comfort worth?"  
3.    Give yourself lots of time. Rushing through the airport with loads of gear and children in tow is stressful, not to mention physically taxing. If you give yourself extra time, you can enjoy the walk while others rush past you. Again, you're setting the stage for a relaxing and enjoyable holiday, and if you're stress-free, your children are more likely to be, too.

4.    Set your children up for success. Talk to them about the trip, and explain what they can expect and look forward to. Bring their favourite snacks, toys, and activities to keep them engaged and happy. Explain in age-appropriate ways that they have to share the space on the bus, train, or plane with others, and consequently need to be on their best behaviour. For best results, please do this over time, because unfortunately, children don't have a manners switch you can turn on just before a trip.
5.    Don't fear the meltdown. When all eyes are on you because your child is losing her mind, ignore the stares, set aside any feelings of embarrassment and be empathetic. Don't worry about what onlookers might think. Younger children need consoling, not scolding, so offer comfort and reassurance and figure out the source of the meltdown. Sometimes, children need a reason—an explanation. You can't just bark, "Stop it!" without explaining why they shouldn't do something. Look at it as a teachable moment and remember that you're cementing not only the memory of the meltdown but also the memory of the travel experience itself. And, if you happen to witness someone else's child having a meltdown, offer the parents a kind and understanding expression.
There will always be a few bumps in the road, but we should do our best to have a sense of humour about them and embrace the experience. Once when my parents and I travelled to Europe, our connecting flight was suddenly cancelled, with no plans of being rescheduled. However, the accommodations we were provided with were at a prestigious five-star hotel and the cab driver we hired to show us around the city while we waited for our flight invited us to his home for lunch, and his family and mine became great friends.
We shouldn't be daunted by the idea of travelling with our children. If you're fortunate enough to gift them the experience, do it without reservation. Travel exposes children to new experiences where they have the potential to learn empathy, compassion, understanding, and tolerance. Quite simply, travel gives us an opportunity to recharge and reconnect, which is great for everyone's morale.