Virtual Symposium to focus on Military Families
Focusing on military families, a virtual symposium is being held featuring research in military and Veteran family.
The Canadian Institute for Military and Veteran Health Research (CIMVHR), the Vanier Institute of the Family and Canadian Forces Morale and Welfare Services (CFMWS), are hosting a virtual symposium: Military and Veteran Family Research: Setting the Stage for the Next Chapter.
This symposium is happening tomorrow, February 24, 2021, and runs from 10 a.m. to 12 p.m. EST.
The family symposium is an installment of the CIMVHR virtual symposium series. It's an opportunity to focus on and celebrate what's been going on in the military and veteran family research world.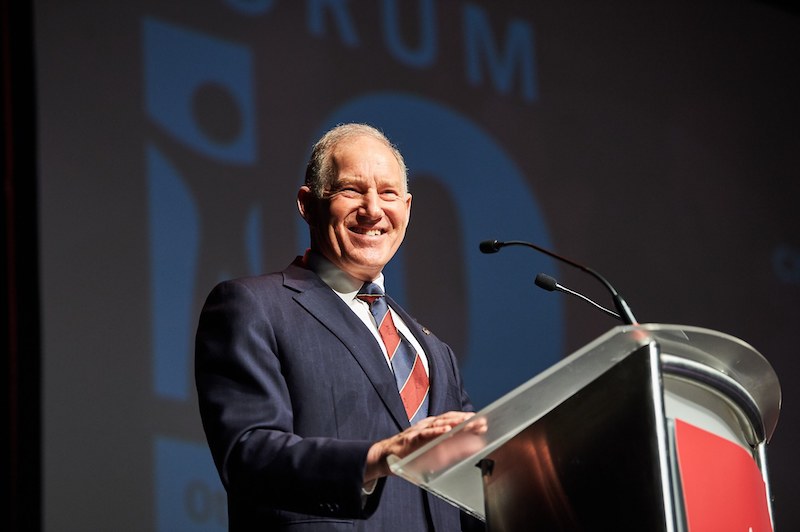 "Five to 10 years ago, we wouldn't have been able to have this kind of event. It gives us an inflection point to look back on and take stock at how far we've actually come, and then look at what's coming next; what has become possible because of all of this foundation work that has been done?" says Dr. Heidi Cramm, associate professor, School of Rehabilitation Therapy, Queen's University and Research Advisor, Military & Veteran Families, CIMVHR.
Research related to the families of military personnel and Veterans has increased both in Canada and internationally. This interdisciplinary field of research has helped raise awareness of the service-related experiences and its impacts on families, identify gaps, and advance knowledge to inform policy, practice, and future research.
The symposium will feature topics on:
OUT OF THE WILDERNESS: BUILDING CAPACITY IN MILITARY AND VETERAN FAMILY RESEARCH IN CANADA
UNDERSTANDING THE COMTEMPORARY CANADIAN MILITARY FAMILY
MILITARY FAMILIES: NEW AND EMERGING ISSUES FROM AN INTERNATIONAL PERSPECTIVE
In the symposium, experts in the field will share how far family research has come over the last 10 years, present recent advances in family research, and discuss pathways forward for enhancing research relevance, reach, uptake, and impact for the future.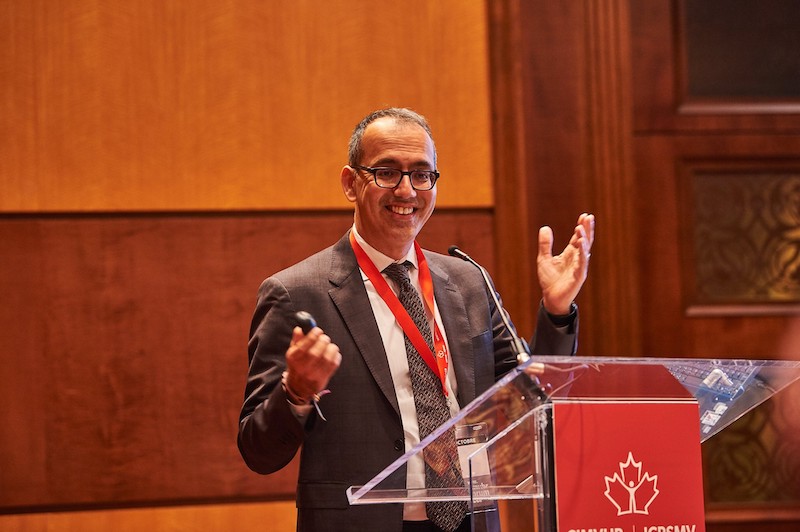 Out of the Wilderness
Dr. Deborah Norris from Mount Saint Vincent University will talk about how CIMVHR gave her an opportunity to come out of the wilderness as an isolated researcher and find a community of researchers. She will reflect on the growth of military and veteran research over the past two decades.
Participants will hear government scientists talk about how we can now understand the nature of the contemporary Canadian military family and what makes it different from other countries.
WATCH SYMPOSIA HERE
Professor Nicola Fear from King's College, London, the preeminent scholar for military families internationally, will give a brief overview of the research being conducted currently on military families' health and well-being from an international perspective with a particular focus on the UK. She will also touch on some of the new and emerging issues in the field.
Nora Spinks, CEO of and team lead, The Vanier Institute of the Family, will moderate the event.
"They've always been a tremendous supporter of military families and what makes military families special and unique," says Dr. Cramm.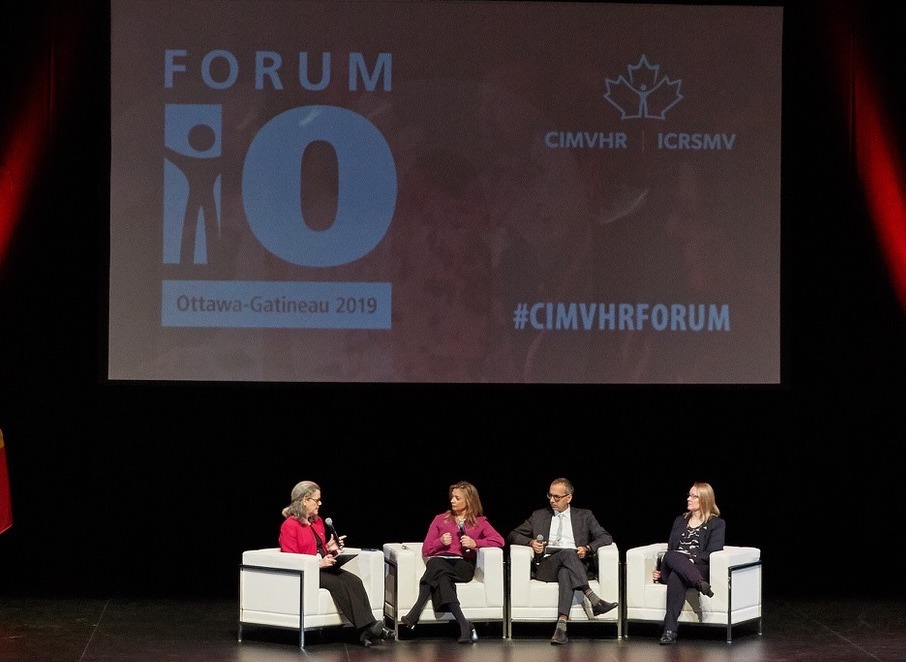 Two Panels: Research to Practice & Inspiration and Aspiration
The symposium will feature two panels. The first represents researchers, policymakers, service users, and the second features military families that will explore the issues being discussed by the number of speakers.
Bringing together this community for collective action is a big part of the symposium. Academic departments generally don't have military studies that are health-related, and Dr. Cramm explained that when looking at military family and veteran family research, it is a collective effort.
"It really does take a lot of different perspectives. For us, it's always important to have these points of connectivity where we can continue building relationships and make sure the research matters to the people who are living the experience, and those who lived these experiences."
This collective community of research is always looking at how research and evidence can shape what we understand. Dr. Cramm mentioned a problematic polarity that military families are resilient, or military families are broken.
The majority of Canadians are not aware of the challenges and strengths that military families are experiencing in an integrated way. Dr. Cramm says it's been a privilege to shine a light on some of these issues.
"I've done a lot of work in mental health, family systems, trauma, and operational stress injury. The health and wellbeing of our armed forces relies on the health and wellbeing of the family systems in which those serving members and veterans live," she added.
This collective community of research is always looking at how research and evidence can shape what we understand. Dr. Cramm mentioned a problematic polarity that military families are resilient, or military families are broken.
"It's pretty polarized, and Lynda Manser (associate director, research and strategic program development, Military Family Services, CFMWS) will speak to this."
Dr. Cramm expressed that in the research they do with military families, she finds that military families aren't easy to reach.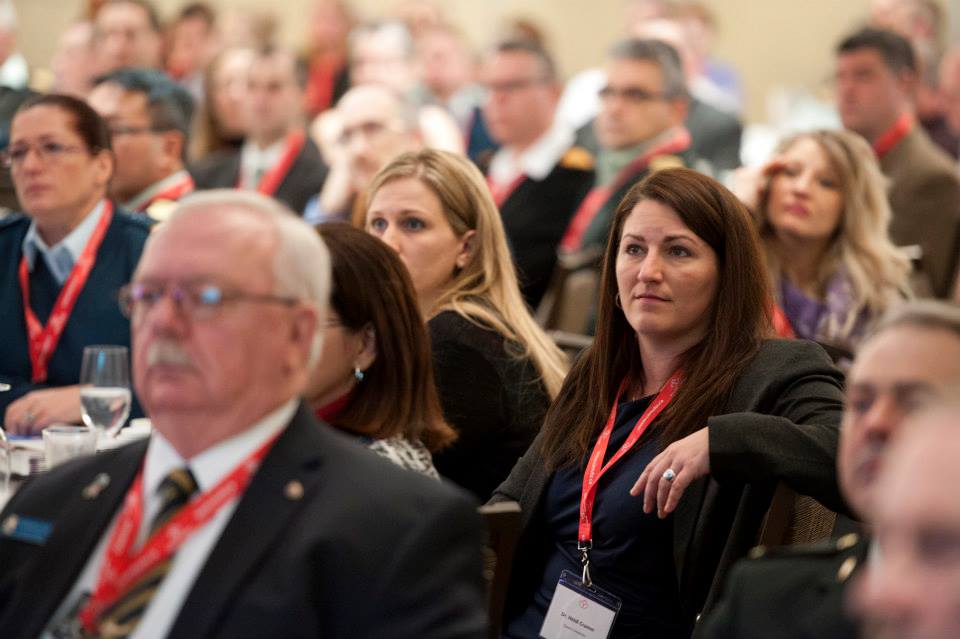 Listening & Building Trust
She further highlighted the importance of seeing and knowing that people are working on their behalf and would like to hear from them and build their trust.
"I think being able to show that we do that, how we do that, where it matters and where their participation in research matters, helps us all move things forward."
CIMVHR's mission is to enhance the lives of Canadian military personnel, Veterans, and their families by harnessing the national capacity for research.
As the Canadian hub for military, Veteran and family health research, they provide the infrastructure to enable more of Canada's military, Veteran and family health research requirements to be met, enhance the accessibility of military, Veteran and family health research and engage with stakeholders to foster collaborations, which enables increased research and improves knowledge translation activities.
For more information regarding CIMVHR visit here or to register for the symposium, visit here.