Statue Commemorates Inclusion of Women at RMC
Above images: courtesy of RMC. 
In 1980, 32 women became the first female officer cadets at the prestigious, then male-only, Royal Military College of Canada.
Forty-two years later, to commemorate this historic occasion, the class of 1981 presented a bronze woman officer cadet statue to the college this spring.
"This statue is a recognition of our past. Starting in 1980, the Royal Military College of Canada (RMC) diversified with the arrival of 32 women officer cadets. Their bravery paved the way for others to follow, and now women are woven into the fabric of RMC," stated Capt Jonathan Farlam, Public Affairs Officer for RMC.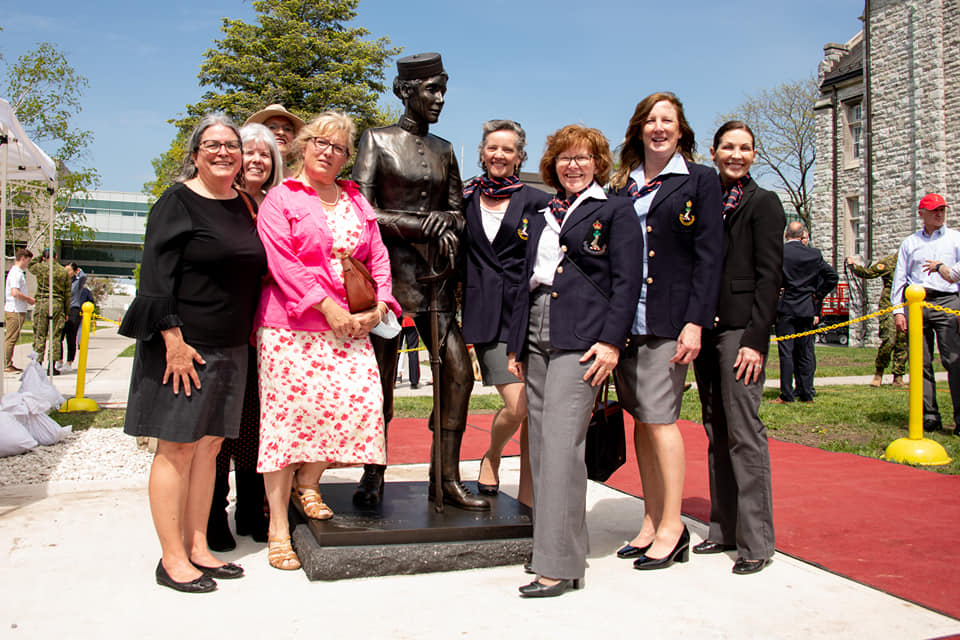 A Joint Venture
The idea to present the college with this statue was initiated in 2018 by the class of 1981. This class comprised the most female officer cadets at the college at the time when the 32 women first joined RMC.
An offer was then made to the class of 1984, composed of the 32 women, to collaborate on the design and creation of the statue. It was then jointly gifted by both classes to RMC.

Initially, the statue's unveiling was set to take place in 2026 to mark the 150th anniversary of the RMC. However, the statue was completed in the spring of 2021, setting the stage for an earlier unveiling.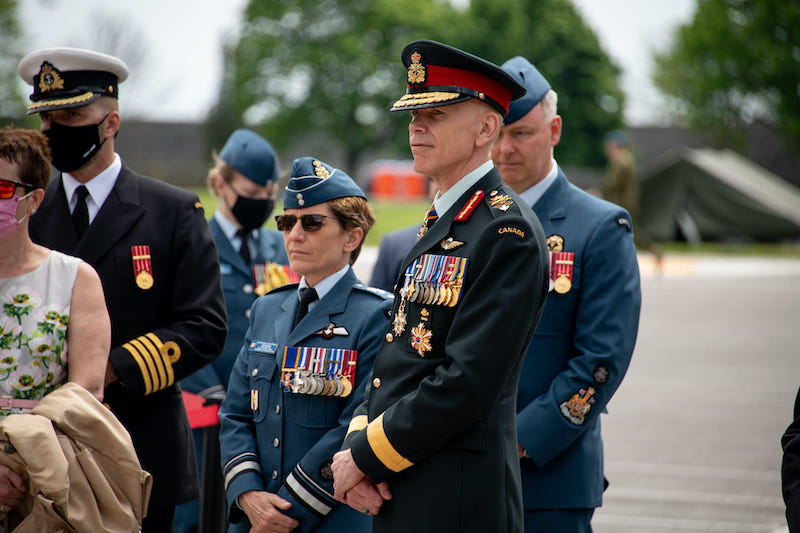 Unveiling the Statue
The statue was finally unveiled on May 20, gathering a host of Canadian Armed Forces (CAF) officials for the event.
It was attended by representatives of both the class of 1981 and 1984:
Gen. Wayne Eyre, Chief of the Defence Staff;
MGen. Lise Bourgon, Acting Commander of Military Personnel Command,
Commodore Josée Kurtz, the current commandant of RMC; and
BGen. (ret'd). Sébastien Bouchard, former commandant of the RMC.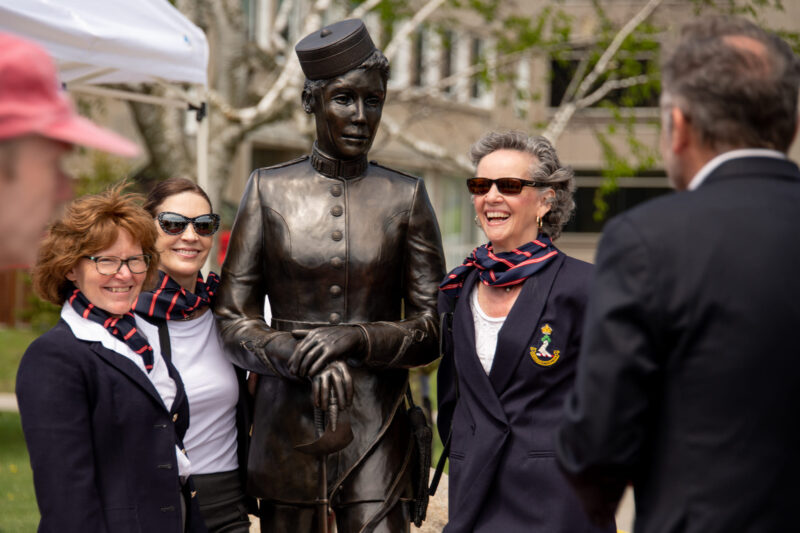 During the event, the college took stock of what the inclusion of women has helped the school achieve, as well as looking to the future and the continued effort for inclusion.
"This bronze statue recognizes the past and the current progress made towards a progressive, integrated, and inclusive RMC," said Farlam.