Seventh Toronto True Patriot Love Dinner raises $1.6 million
Kicking off with a special message from Canada's new Prime Minister, Justin Trudeau, the Toronto True Patriot Love (TPL) Tribute Dinner raised $1.6 million to support programs that benefit the military community and their families.
"On my first day in office, I could not be more honoured to address you this evening, even if I cannot be there in person. Our servicemen and women put their lives on the line for their country, and they stand for the very best of what it means to be Canadian. For many, their commitment has come at a high cost," said Trudeau via video.
The Dinner, held on Nov. 4, welcomed more than 1,200 guests from the business, political, military and philanthropic communities. The funds raised will be used for programs across the country to address mental health and well-being, physical health and rehabilitation, family health and support, and research and innovation.
"As a result of the complex and ongoing challenges facing Canadian Forces members past and present, we must ensure that our supports work overtime to fulfill their ongoing needs. The funds raised from this year's Tribute Dinner bring us one step closer. It is one step that we're ever-grateful for as we work to help our servicemen and women in their transition back to life at home. But it is, to be frank, only one step," said TPL Chair Shaun Francis.
The gala was hosted by CTV News Anchor, Ken Shaw, and guests enjoyed a performance by Canadian singer-songwriter, Colin James.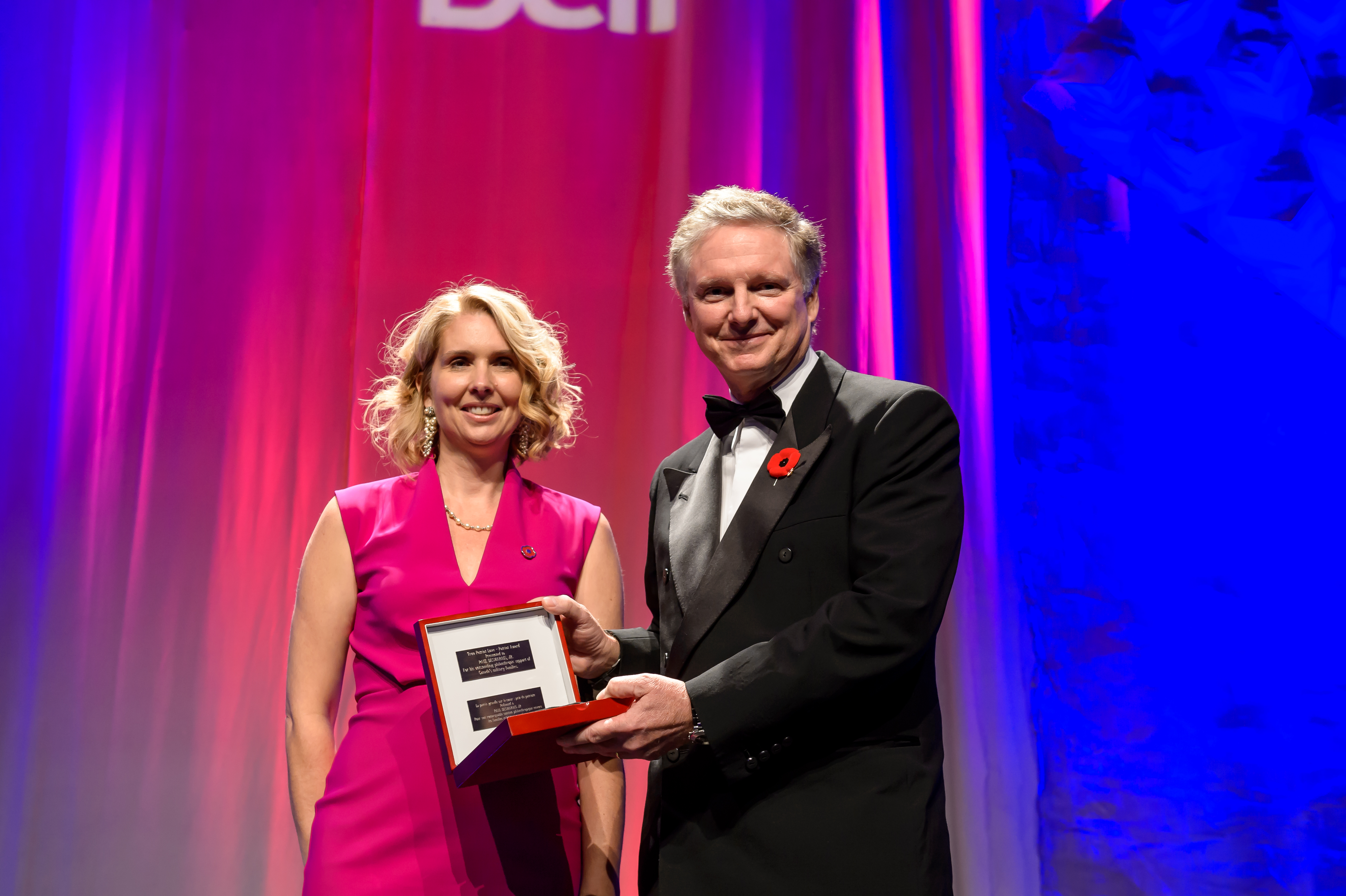 TPL also awarded the first True Patriot Love Award for Outstanding Philanthropic Support of Canada's Military Families to Paul Desmarais Jr., Executive Co-Chairman of Power Financial and Chairman and Co-CEO of Power Corporation, for his long-time support of TPL and the veteran community.

"It is with emotion and gratitude that I accept the honour of being named the inaugural recipient of the Patriot Award. I am deeply touched.
"More than 40,000 Canadian military personnel were sent to the Afghanistan theatre alone and most have returned home with Operational Stress Injuries, including PTSD. While the number of those affected is substantial, the situation should be manageable for a country the size of ours. Surely it is within our power as a modern nation of 35 million citizens to provide the services these soldiers and veterans require to become whole again. With our resources and a common determination to make a difference, Canadians can help True Patriot Love achieve its mission," said Desmarais.
Notable community and military figures in attendance were Brigadier-General Hugh Colin MacKay, Surgeon General of the Canadian Armed Forces; Mary Ann Turcke and President of Bell Media; Mary Deacon, Chair of Bell Let's Talk.
Next year's Toronto Tribute Dinner will be on Nov. 3. Other TPL Tribute Dinner's lined up for next year include Winnipeg's first ever Dinner on June 1, 2016.