Royal Canadian Legion names 2017 National Silver Cross Mother
Mrs. Diana Abel, mother of Cpl. Michael David Abel has been chosen as this year's National Silver Cross Mother by the Royal Canadian Legion.
Mrs. Abel's only son, Cpl. Abel, passed away on May 3, 1993, while serving in Operation Deliverance in Belet Huen, Somalia. The operation was part of the United Nations' peacekeeping effort during the early years of the Somali Civil War.
Cpl. Abel served with the Canadian Airborne Regiment, which was based out of CFB Petawawa. He was 27 at the time of his death.
As the National Silver Cross Mother, Mrs. Abel's will be responsible for placing a wreath at the National War Memorial on Nov. 11 on behalf of all Canadian mothers who have lost their children in the line of duty.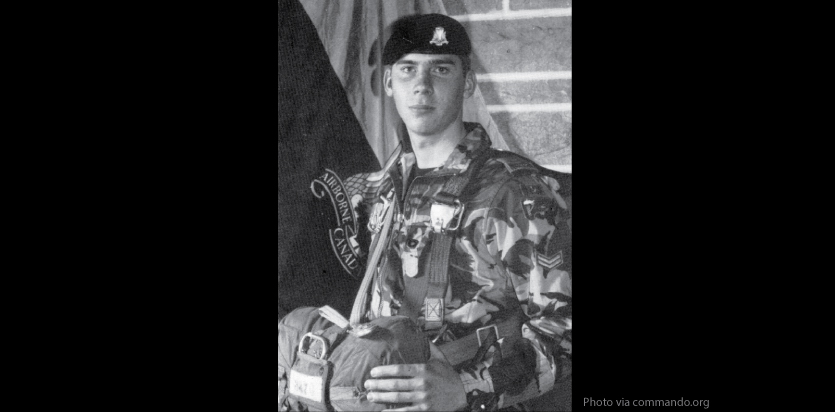 She will be accompanied by her grandson John Michael McRae, who is a member of the 557 Lorne Scots Army Cadet Corp in Brampton.

"It's not just the recognition of the individual, her being a mother, it's a recognition of all the families that have suffered and lost sons, daughters, brothers, sisters, wives, husbands in the service of our country. It's a representational role of all those families and the suffering they've gone through in mourning the children that heavy loss," said Brad White, Executive Director and Chair of the National Silver Cross Mother Selection Committee.
Choosing the National Silver Cross Mother for Remembrance Day is a time-honoured tradition of the Royal Canadian Legion and is not just limited to the ceremony on Nov. 11. For the next year, Mrs. Abel will perform a number of other duties to represent the families of the fallen.
Mrs. Abel was born in Ottawa and now lives in Brampton, ON. She spends her time volunteering and traveling with her daughter, Laura, and three grandchildren.