Ottawa Champions give military families a night out at a ball game
Ottawa's first professional baseball team in years, the Ottawa Champions, will be hosting their first annual Canadian Forces Appreciation Night on Saturday, Aug. 29, 2015.
"The Ottawa Champions are all about community, and the Canadian Forces are a huge part of the Ottawa community. For all the military does for us, showing our appreciation in this way is the least we can do," said Davyd Balloch Director of Marketing and Communications for the Champions.
To honour Canadian Forces members, the Champions are opening their doors to all current military members and veterans, a colour guard will be present on the field, and a military band will be playing the national anthems. The ceremonial first pitch will be thrown out by the Royal Canadian Navy Commander Vice-Admiral Mark Norman. All veterans and military members have free admission.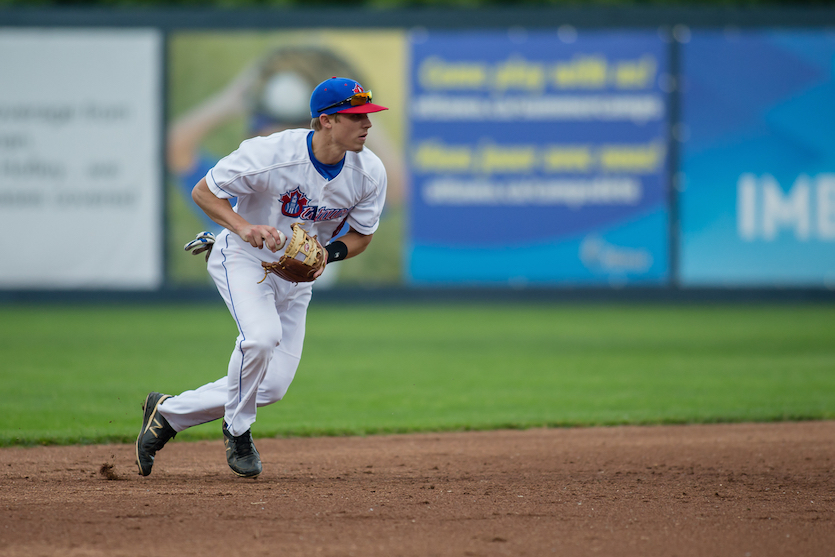 "As a senior leader of the Canadian Armed Forces, I'm honoured to have been asked by the Champions organization to throw out the first pitch at their upcoming game. While I don't expect this appearance to lead to a minor league contract, I'm hoping to do the Royal Canadian Navy proud in front of the Ottawa fans. My thanks to the Champions for this opportunity, and for passing along a few well-appreciated pointers," said Vice-Admiral-Norman.
Close to 560 military families are expected to attend Saturday's game. According to Francesca D'Ambrosio, from the MFRC-NCR, military families have been very appreciative with instant and heartwarming responses.
"We've been getting so many emails about how they'd love to go because they're on a budget and it's hard to just go out and do activities as a family. We've gotten some very emotional emails like 'This is something I did with my dad growing up, and now I can take my kids to do this'," said D'Ambrosio.

The Ottawa Champions have been working with the MFRC to ensure the event is a success. They will be given an information table near the entrance to connect with military families and civilians alike to raise awareness for the programs the MFRC has to offer. Other organizations like Project Resolve and Wounded Warriors will also host information tables.
Canadian Military Family Magazine will also have a table at the event, and the team is looking forward to meeting military families in the Ottawa area.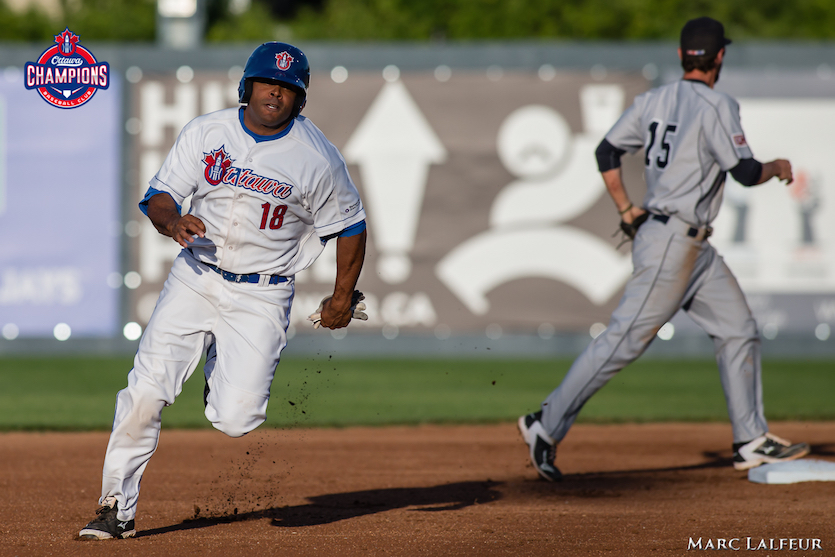 "I hope this goes to cross the bridge between civilian and CAF members. A huge thank you goes out to organizations that are willing to step up and be leaders in their communities. We understand it's not cheap to do such a thing. They have a stadium to fill of 10,000 seats, and they've comped every single ticket (for military families)…we are hoping other community leaders and members will take a page from that book and more people will step up to the plate and let CAF members and their families know how important they are to us and their services are to us as a nation," said D'Ambrosio.
The Ottawa Champions are part of the Can-Am League of professional baseball. The team is off to a fair start with a 38-40 record and is sitting in the final playoff spot in their inaugural season. With 50 years of experience, the manager of the team is Hal Lanier. The Champions have made the newly refurbished Raymond Chabot Grant Thornton Park their home.
Get More! Receive six issues of Canadian Military Family Magazine in your mail box for only $17.95! Click here to subscribe NOW!