Lieutenant-General Chris Whitecross named one of Canada's Top 100 Most Powerful Women
The military's highest ranking female, LGen. Christine Whitecross has been named one of Canada's Top 100 Most Powerful Women by the Women's Executive Network for the second time.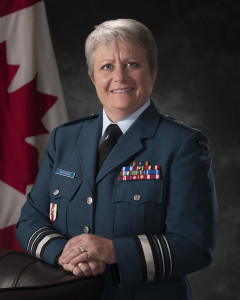 "I am honoured to be a recipient of this award once again. It is humbling to be recognized along with other proven leaders, and I hope that in receiving this award, I can inspire more women to strive towards a higher level of excellence," said Whitecross, Commander of Military Personnel Command.
Whitecross has been a member of the Canadian Armed Forces (CAF) since 1982 and has served in a variety of high-ranking posts and deployments throughout her career. She currently commands the Military Personnel Command, in charge of personnel management such as recruitment, training, and education, benefits, health services, honours, and history, as well as corporate and personnel support.
This past September LGen Whitecross was named the next Commandant for the North Atlantic Treaty Organization (NATO) Defense College in Rome – the first woman to fill this role since the college was founded in 1951.
"Congratulations to Lieutenant-General Whitecross on being named one of Canada's most powerful women, and for a second time no less. To those of us who know and work with her, the award comes as no surprise. She is an inspired leader and an outstanding officer, two of many reasons why she was selected to become the next – and first female – commander of the NATO Defense College," stated Gen. Jonathan Vance, Chief of the Defence Staff.

Whitecross was previously named one of Canada's Top 100 Most Powerful Women in 2011.
The award is given to women who are strong contributors to their organizations, fields of endeavour and communities.