Governor General's Foot Guards mark 150th Anniversary
Canada's senior reserve infantry regiment celebrated its 150th anniversary this summer with all the ceremonial pomp and circumstance the Governor General's Foot Guard (GGFG) is known for.
Formed in 1872, the Foot Guard is synonymous for most Canadians with ceremony, changing of the guard ceremony on Parliament Hill, red uniforms, and bearskin hats. However, the regiment has a storied history of serving Canada on various fronts.
"We are the repository at the centre of excellence for ceremonial drills for the whole country, for the Canadian Army. As such, we are responsible to execute ceremonial guard in Ottawa at Parliament Hill every summer," said Dr. Bryan Brulotte, Honourary Colonel of the GGFG.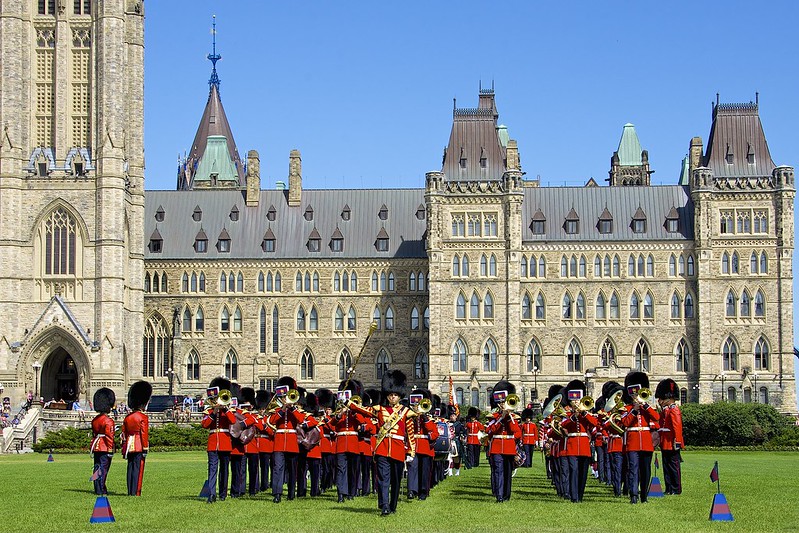 Serving Canada Proudly
The regiment was officially formed on June 7, 1872, by order of the minister of militia. Since then, the regiment has proudly served in every major conflict, including the First and Second World Wars, peacekeeping missions, and domestic operations.
The GGFG perpetuates two battalions of the Canadian Expeditionary Force that took place in the First World War: the 2nd Eastern Ontario battalion and the 77th (Ottawa) battalion.
During the Second World War, the GGFG was re-rolled to become an armoured unit and assumed the name 21st Canadian Armoured Regiment (G.G.F.G.). During the Second World War, 101 regiment members lost their lives, and 248 were wounded.
Today, the regiment, located in Ottawa at the Cartier Square Drill Hall, has proudly served Canada in domestic operations such as the 1998 Ice Storm, flooding in 2017 and 2019, and the recent COVID-19 pandemic.
More than 500 members of the GGFG have received decorations, with three receiving the Victoria Cross. In addition, the regiment has 34 Battle Honours.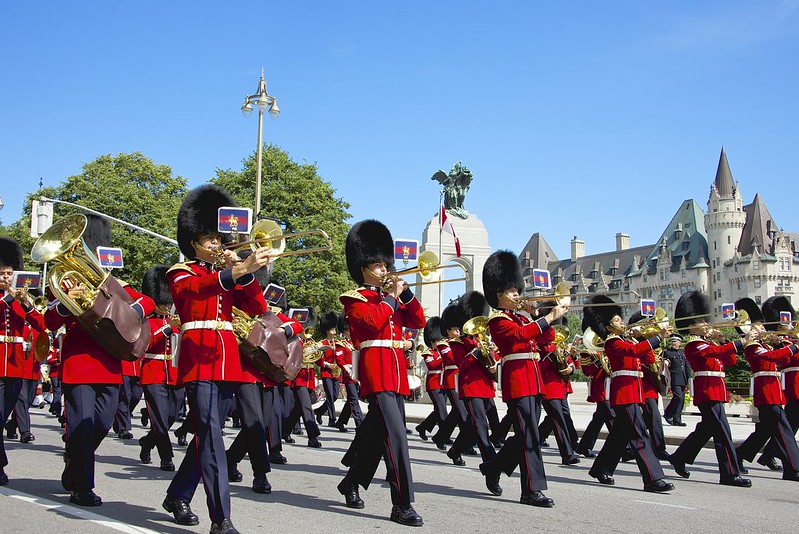 Celebrating an Important Milestone
Throughout this year, the GGFG will be, and has, held several events to celebrate this significant milestone.
On June 2, the Regiment held a Freedom of the City parade in Ottawa. The Mayor of Ottawa, with senior regiment members, unveiled a new Colours Case housing the 7th Stand of Colours in the foyer of City Hall.
A Regimental birthday formal dinner was held in June along with a church service "where we celebrated the sacrifice of over 1780 foot guards that have died since the founding of the regiment in combat," stated Brulotte.
A number of events are also planned for the fall, including the annual guard and an event at Rideau Hall hosted by the Governor General of Canada.
Additionally, a commemorative coin was created for the occasion, and Canada Post celebrated the milestone with a commemorative stamp.
To learn more about the GGFG and upcoming events, visit here.