CP Holiday Trail on track to depart for Western Canada and the United States next week
The Canadian Pacific Holiday Train is due to set out once again, to entertain hundreds of thousands of people, collect food, and raise much-needed funds for food banks across North America.
The CP Canada train departs from Montreal, QC on November 26, 2019, and follows CP's tracks west towards Vancouver, BC.
Vishtèn, an Acadian folk-music group, will be performing at all stops throughout Quebec, which is the starting point for both trains.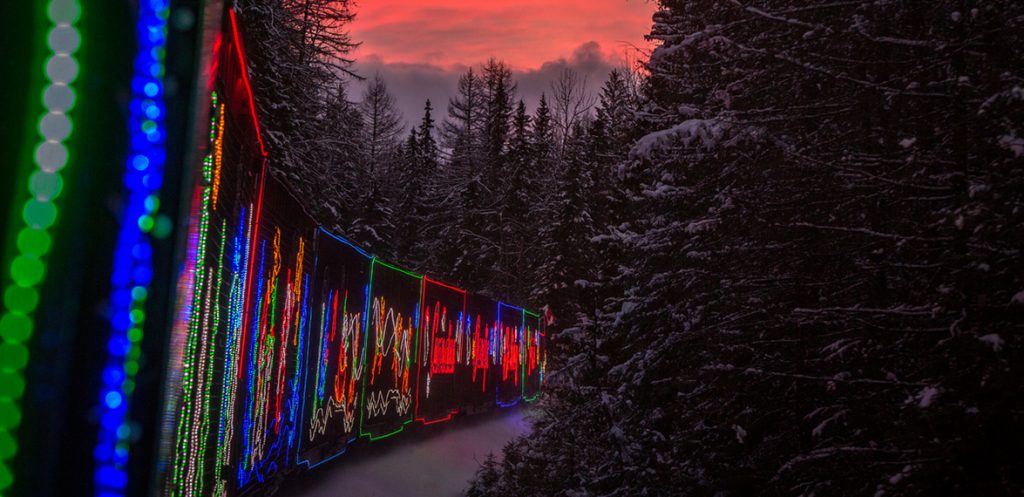 Free concerts are being performed by Scott Helman and Madeline Merlo from Montreal to Calgary.
CP Holiday Train favourite, Terri Clark, will be joining the train in Calgary with another talented musician who is to be announced at a later date. The train's journey will be wrapping up in Vancouver on 17th December 2019.
CP HOLIDAY TRAIN 2019 SCHEDULE
Alberta | December 7 – December 11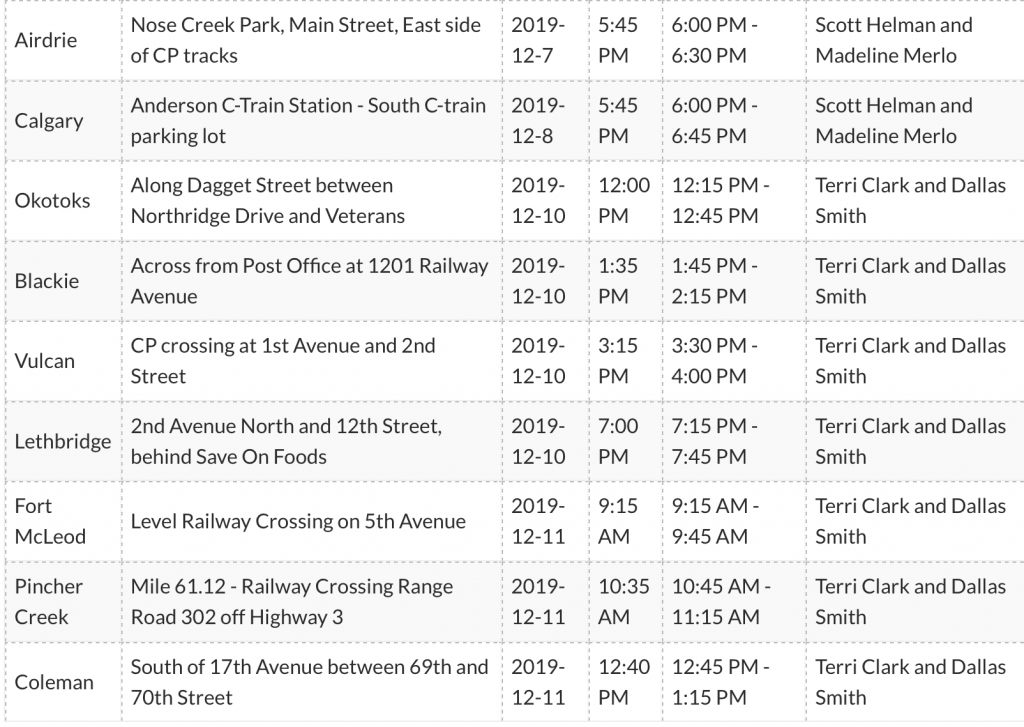 British Columbia | December 11 – December 13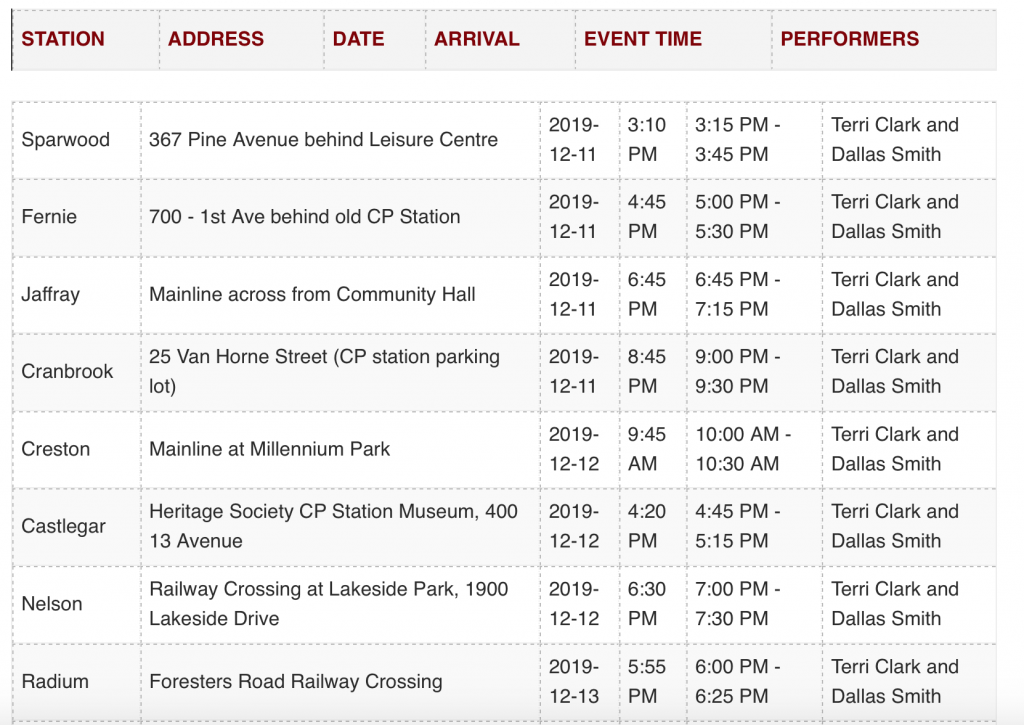 British Columbia | December 13 – December 15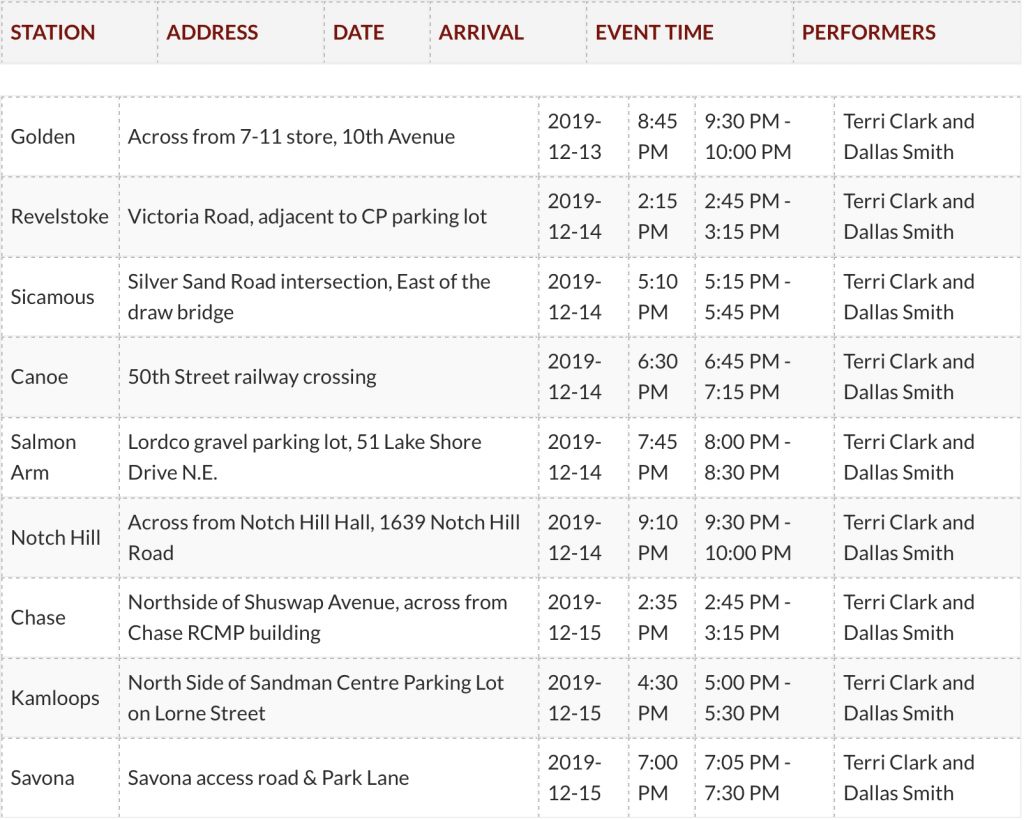 British Columbia | December 15 – December 17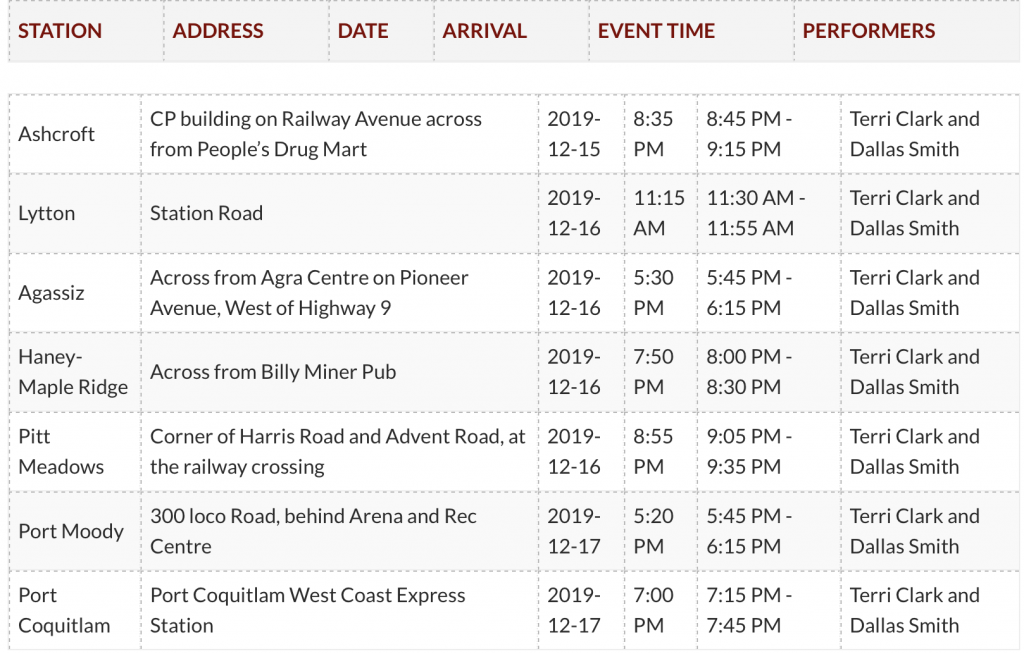 Saskatchewan / U.S. Train | December 16 – December 18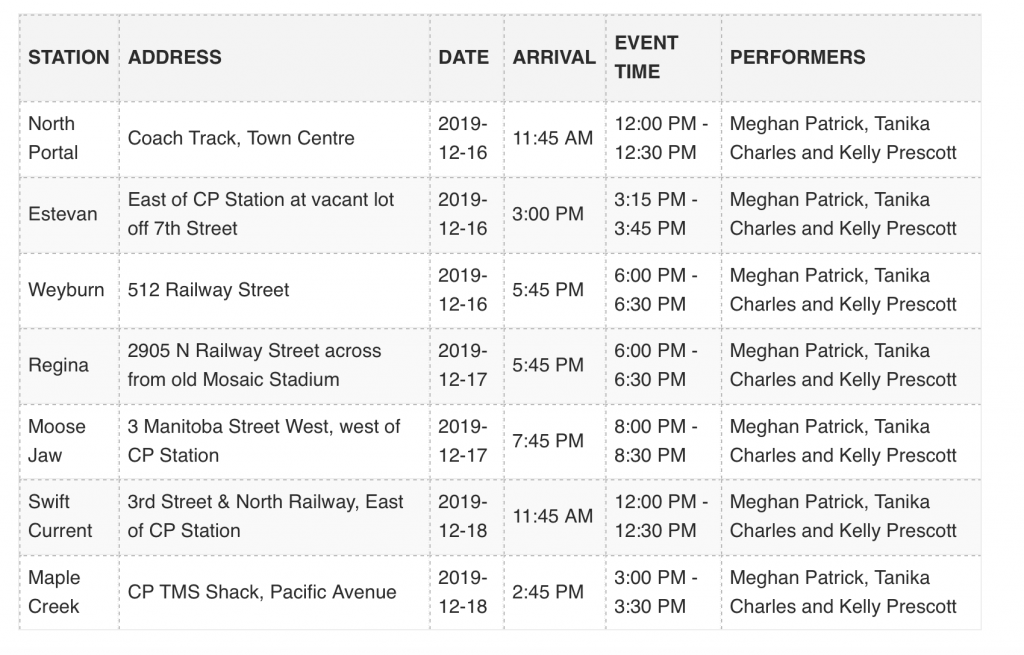 [
Southern Alberta / U.S. Train | December 18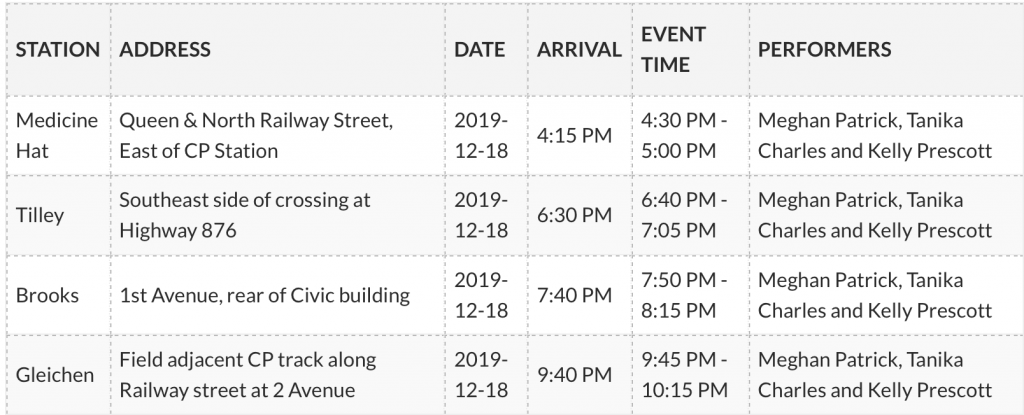 The CP U.S. train departs from Montreal, QC, on November 25th, 2019.  Alan Doyle and Beautiful Band will be performing in New York as well as southern Ontario.
Meghan Patrick, Tanika Charles, and Kelly Prescott will join the tour in Chicago, and the train's journey will finish back in Canada with the final show taking place in Gleichen, Alberta, on December 18th, 2019.
CP's President and Chief Executive Officer, Keith Creel has said, "The CP Holiday Train is a program that our 13,000-strong CP family has immense pride in bringing to communities every year. Access to nutritious food is a basic necessity, and food bank usage is on the rise across North America. The CP Holiday Train program is our way to help in the fight against hunger by growing awareness of this issue and providing a fun and engaging way for the public to show their support."
As of now, the Holiday Train has raised more than C$15.8 million and collected 4.5 million pounds of food since its inaugural journey back in 1999.