Community Groups meet to discuss Military and Veteran Family Issues
The 2016 Canadian Military and Veteran Families Leadership Circle invited various members of the community to bring ideas to the round table on partnerships and collaborations to benefit families. Held on Jan. 29, the Leadership Circle is a joint venture between the Vanier Institute of the Family and the CAF.
The Leadership Circle was well received and considered a success according to Nora Spinks, CEO of the Vanier Institute.
"Information and insights were shared, existing relationships were strengthened, new connections were made, and innovation relating to partnerships and collaboration was sparked," said Spinks.
The military and business leaders, part of the Circle, discussed various aspects of partnerships and collaboration, recognizing that involving military and veteran families and the organizations that serve them is a must.
"Partnerships and collaborations are really the best way to ensure optimal results, maximum impact and the most effective use of resources, human and financial resources," noted Spinks.
The group, consisting of 37 organizations, discussed various matters relating to families from expecting mothers to parents of teenagers to caring for aged adults.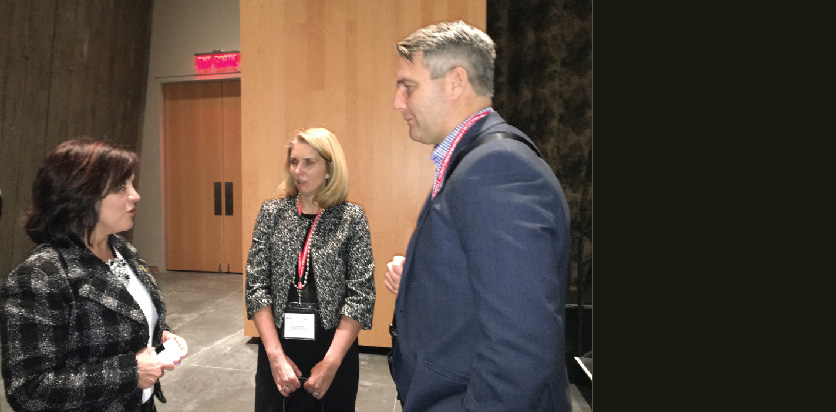 All those part of the roundtable expressed their strong commitment to ongoing dialogue and Spinks says at the end of the discussion many participants commented positively on the discussion saying "I'm honoured, I'm humbled, I'm impressed, and I'm inspired."
Tangible results from the Leadership Circle include the addition of two new member organizations. Currently, member organizations include, Accenture, local MFRCs, Military Family Services, Ottawa Public Health, and many more.
A publication is also planning to be released later this month by the Institute, a Compendium of CMVFC Partnerships and Collaborations that exist across Canada. The Compendium will highlight partnerships, leaders, and specific collaborations.
Another highlight from the meeting is the creation of a knowledge sharing network, which will distribute relevant academic and non-academic articles.

In the coming weeks, the Institute is planning on holding a press conference to brief the media about the challenges and experiences of military and veteran families.
Several high profile community and military members were in attendance including Lt.-Gen. Christine Whitecross and Dan Harris from Military Family Services. Parliamentarian Karen McCrimmon was also in attendance.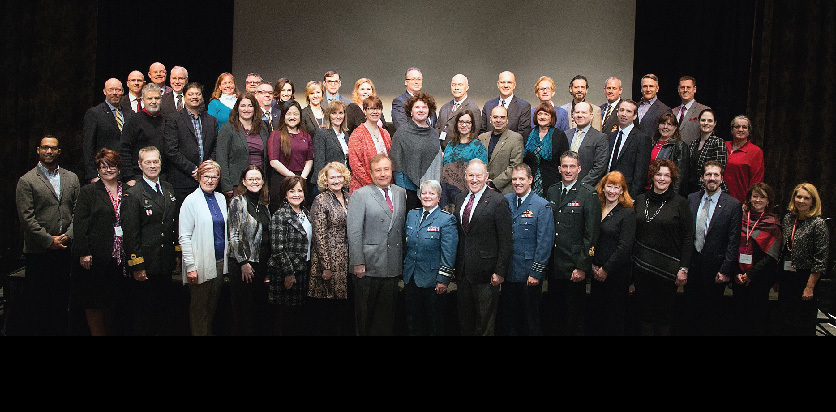 "The remarks from Parliamentary Secretary Karen McCrimmon were amazing. They were personal because she brought military and veteran experience to the table. They were poignant. She talked about both the joys and the challenges. She quoted her mother, which is what guided her, and people talked about it all day, she said: 'happiness doesn't bring you gratefulness, gratefulness brings you happiness.' A lot of people commented that they were grateful to be around the table, and they were grateful to be part of this community, and they were grateful to partner and collaborate with other people around the table," said Spinks.
A Leadership Conference is in the works for 2017 in Ottawa but a time and venue are yet to be announced. With a steadily growing interest in the Leadership Conference, Spinks says the roundtable format may soon not work.
Top Photo: Col. (ret'd) Russ Mann speaks with Honorary Colonel Loreena McKennitt.