Combat Engineer Regiment brightens up Christmas spirit
Above image: This week the Homefire Festival of Lights, a 1 km drive through event along Sapper Way took place to bring Christmas to military families serving at Garrison Petawawa. 
In late August, while looking at their usual fall schedule, 2 Combat Engineer Regiment realized that most of their traditional Holiday events would have to either be cancelled or considerably changed due to COVID-19.
"LCol Mel Lake and CWO Mike Thompson wanted to ensure that we could still hold onto the spirit of our traditions while ensuring we remained safe. The RSM said, 'why don't we just have a drive-through light show!' The idea was born," says Major (Maj) Jeff Day, Deputy Commanding Officer, 2 Combat Engineer Regiment.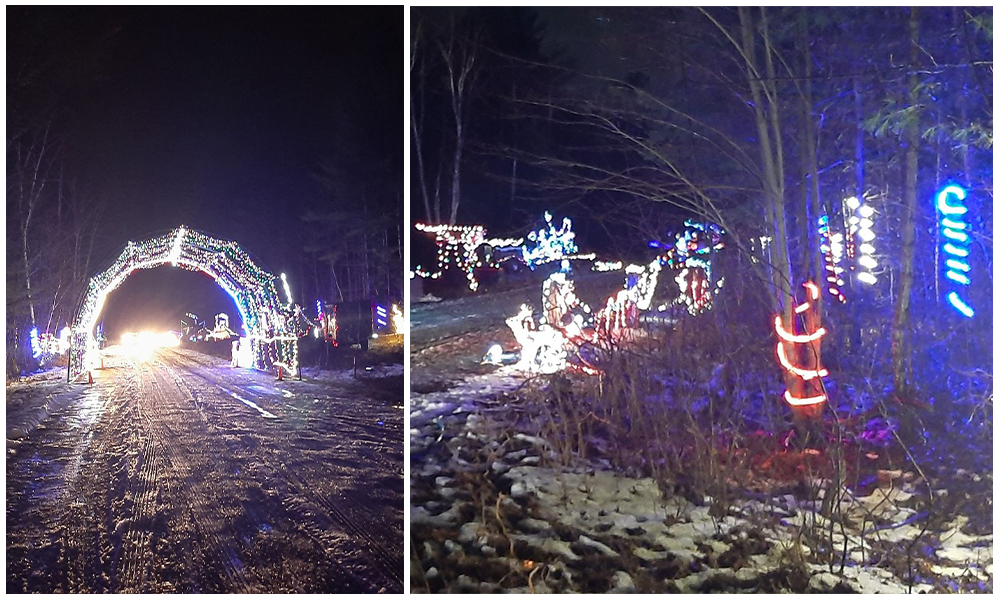 They thought that if they just decorated an area, they could have people safely drive through in their cars. Immediately incorporating the traditional visit from Santa that is part of their annual Kid's Christmas Party seemed to fit in with the plan says, Maj Day. "If he was willing, why not a drive-through Santa station as well? We could create a safe environment, with something special for kids of all ages, especially this year with so many of our soldiers deployed," He added.
After a great deal of brainstorming, they remembered that other units likely have the same problems as them. LCol Lake approached the other 2 Combat Mechanized Brigade Group (2CMBG) and Base Petawawa units' commanding officers, and soon everyone was on board. Maj Day explained the1 Battalion Royal Canadian Regiment, the 3 Battalion Royal Canadian Regiment, the Royal Canadian Dragoons, 2 Royal Canadian Horse Artillery, 2 Service Battalion, 2 Field Ambulance, CMED, 1 Canadian Field Hospital, 2 MP, 2CMBG Headquarters and Signals Squadron, 4 Canadian Division Support Brigade Headquarters, 450 Tactical Helicopter Squadron, 427 Special Operation Aviation Squadron participated by setting up a section of the 1km route.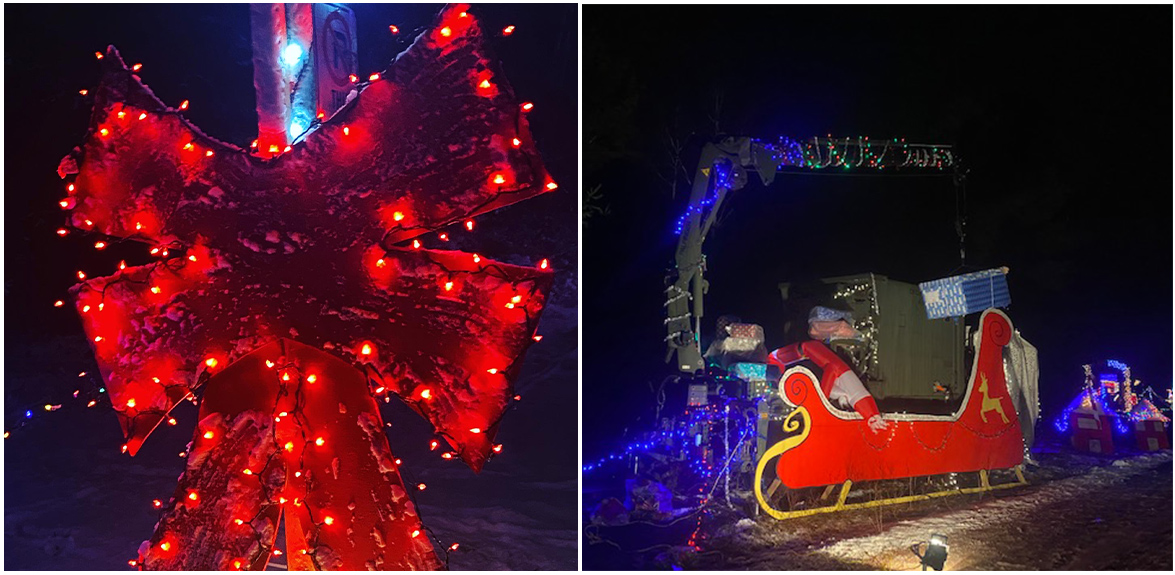 This event's goal is to carry on still the spirit of 2 Combat Engineer Regiment holiday traditions while remaining safe, and time will tell if this is an annual event. The event is open to the families of participating units. Unfortunately, it is not possible to open it to the general public Day mentioned.
The Homefire Festival of Lights is a 1 km drive through event along Sapper Way. Each night two to three units will participate. They have designated well-decorated areas near the end of the route that units can use for exchanging gifts or unit-specific traditions. Maj Day says they are setting up next week, and then it will be open the following week. Details and timings will be passed from individual units, and you need a ticket from your unit to get on base.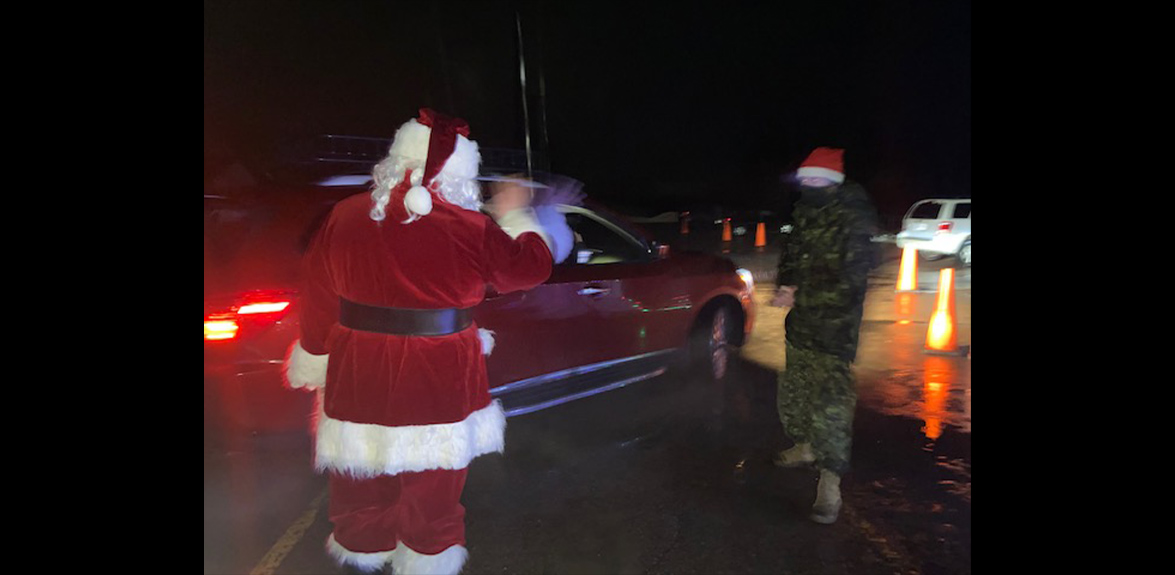 "I want people to know that CFB Petawawa units really want to include our military families. This year has been so hard. Many families like my own have just moved to Petawawa, and while I have plenty of social interaction at work, distanced, of course, my family has not had the same opportunity. Without unit functions, our spouses have been very isolated. We want to find ways to increase communication and involvement from our families; hopefully, this safe and family-inclusive event will get us a little of the way there," he added.