CF Appreciation Day April 14th &15th
Summer is just around the corner and if you need some new outdoor gear for your summer adventures head off to your nearest sports store on Thursday, April 14 or Friday, April 15 for the Canadian Forces Appreciation Days.
With a valid military ID or CFOne Card, members can enjoy 25 per cent off on regular priced items or 10 per cent off sale items at the following stores nationwide: Sports Check, Atmosphere, Mark's, Sports Experts, Intersport, and L'equipeur.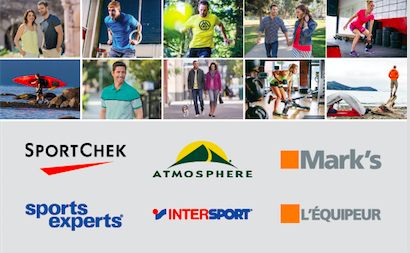 Promotions such as these occur several times a year. Members with CFOne Cards can regularly check the website for updates on the latest discounts ranging from vacation deals to theatre tickets and special events to special sales.
The offer is only valid in stores and cannot be used on the following brands: Nike, Timberland, Brooks, Canada Goose, Nobis, Garmin, Fitbit, Para umper products and more. To see a complete list visit the CF One website.

Don't have a CF One Card? Visit here or call the toll free number 1-855-245-0330 to register for your card.