Canadian Walk for Veterans Aims to Raise Awareness and Funds
Eleven cities across Canada will be the site for the 2022 Canadian Walk for Veterans on Sept. 24 and 25.
The goal of the event, which One Veteran Society hosts, is to acquaint the Canadian public with their Veterans, their service, and their challenges. The event also raises funds for organizations that support the Veteran community. This year's recipient of net proceeds is the True Patriot Love Afghan Resettlement Fund.
"Highly skilled interpreters, cultural advisors, and project officers have always been essential to Canadian military and peacekeeping missions in Afghanistan and other conflict zones. They've served alongside us in very high-risk environments helping to keep us safe, and we should not leave them behind.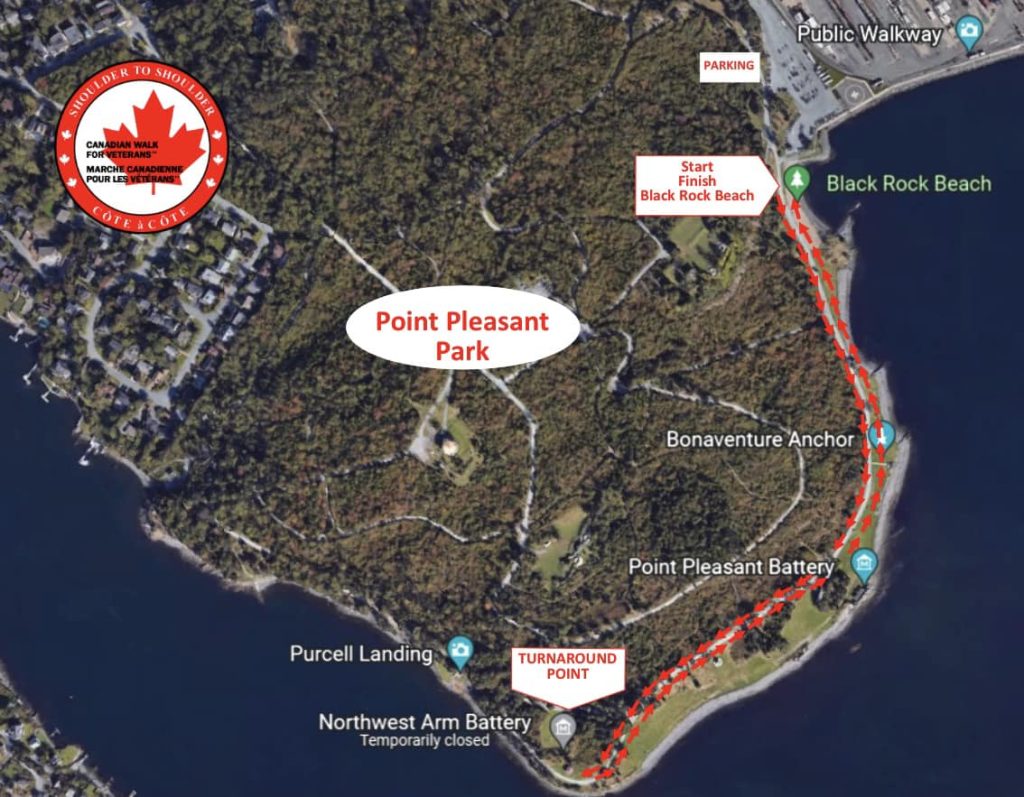 "The public tends to think of veterans as soldiers from World War One or World War Two, or the Korean War, but we also have a generation of young veterans among us who deserve our thanks and need our support.
"Unlike Remembrance Day, where we tend to pay tribute to the fallen, the Canadian Walk for Veterans is an opportunity to walk shoulder to shoulder with veterans and thank them while they are still among us," said Randie Scott, a 35-year veteran of Correctional Service of Canada, who served in Afghanistan as a member of the Kandahar Provincial Reconstruction Team.
The walk will take place this year in: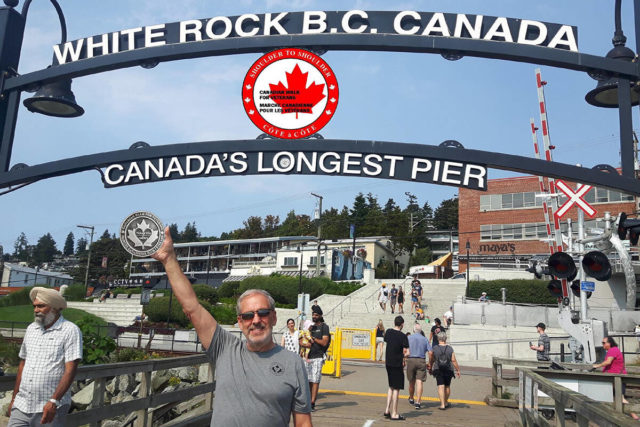 Courtenay, BC,
White Rock, BC,
Abbotsford, BC,
Kamloops, BC,
Edmonton, AB
Sylvan Lake, AB
Calgary, AB
Prince Albert, AB
Kingston, ON
Phillipsburg, QB and
Halifax, NS
Afghani Refugees Supported this Year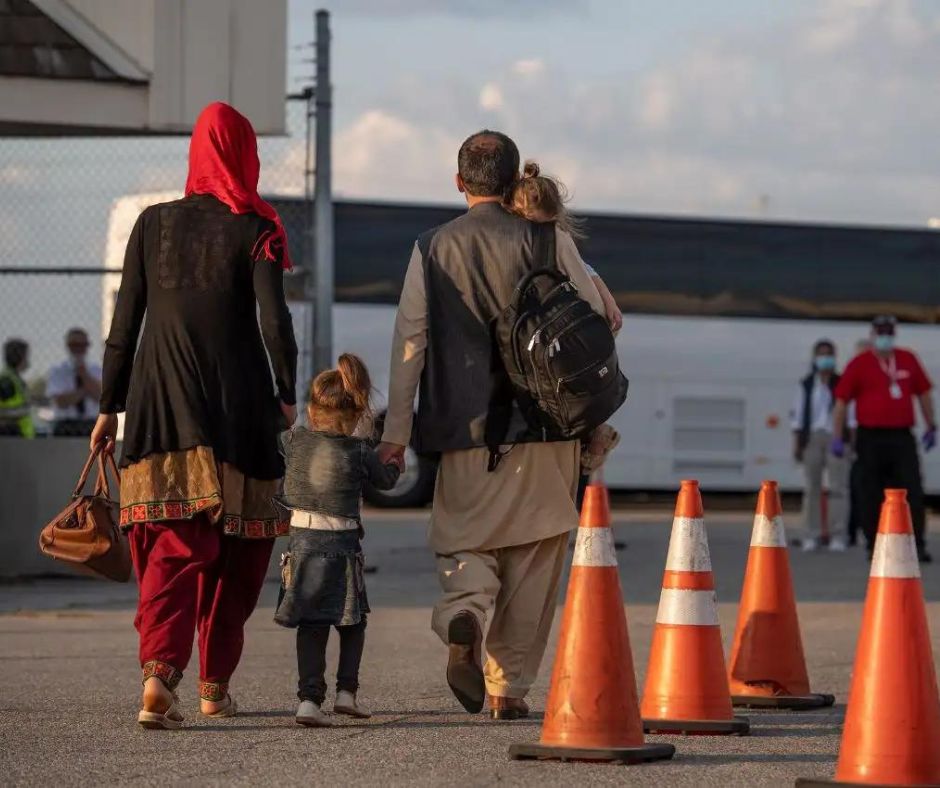 After 12 years of serving in Afghanistan, many of today's veterans are veterans of the Afghanistan conflict. Many CAF members put their lives at risk, and indeed many did lose their lives, to ensure Canada's mission in Afghanistan succeeds. Additionally, there were many local Afghanis who also supported Canada's mission through interpretation, translation, and cultural advice. Today, their lives are in danger due to the Taliban's control of the country.
"While the Government of Canada has announced some measures to bring them to Canada and help them resettle, much more additional support is needed," stated a One Veteran Society press release.
The walks in Calgary, AB; Edmonton, AB; Abbotsford, BC; Courtenay, BC; Kamloops, BC; White Rock, BC; and Kingston, ON, will support the True Patriot Love Afghan Resettlement campaign.
TPL will use the funds to distribute amongst local Canadian organizations working with Afghan refugees and their families. According to the press release, the funds will "provide support for legal costs, housing, language training, mental health supports, employment, education training, and more."
Other Organizations Supported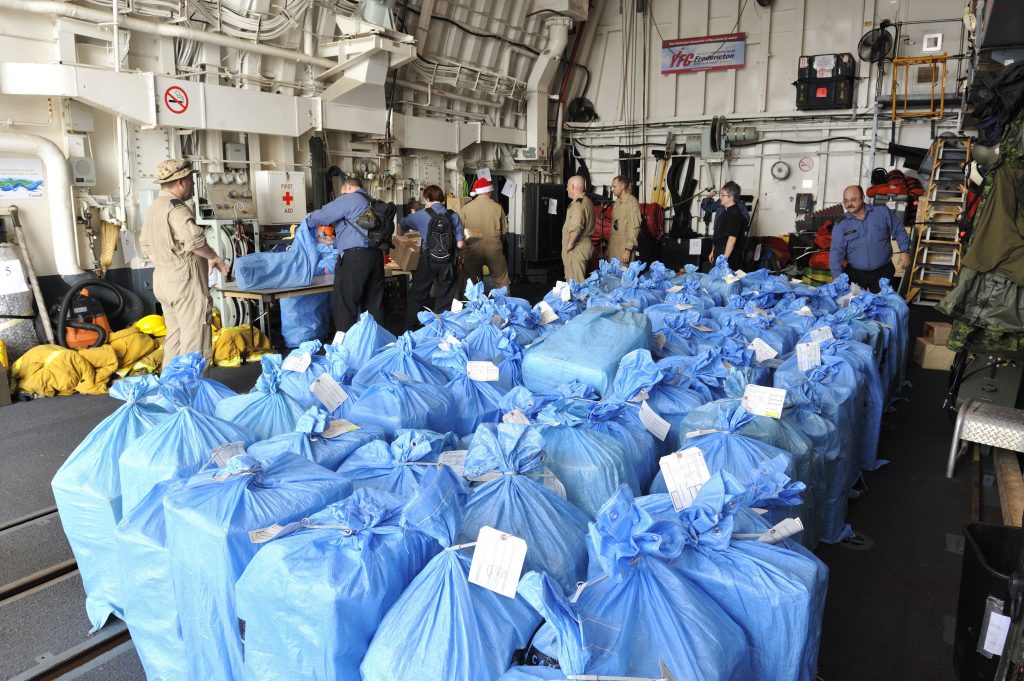 A number of other cities will be supporting local organizations, aside from the TPL Afghan Resettlement Fund.

The walk in Halifax, NS will donate proceeds to the Greenwood Military Family Resource Centre and the Halifax & Region Military Family Resource Centre in order to support their Adopt the Troops for Christmas Campaign."
This campaign sends a little bit of Canada and Christmas to Canadian troops deployed abroad during the holiday season.
The walk in Philipsburg, QC, will support Veterans Elite Canines, a program that provides service dogs to veterans with PTSD.
Prince Albert, SK, will be hosted by and supporting the River Valley Resilience Retreat. The River Valley Resilience Retreat offers respite to veterans, currently serving CAF members, and first responders struggling with Operational Stress Injuries.
Sylvan Lake, AB's walk is being hosted by and supporting Veterans Voices of Canada/Flags of Remembrance. This organization works to honour veterans through historical documentaries, tributes, and displays throughout Canada year-round.
Thanking Veterans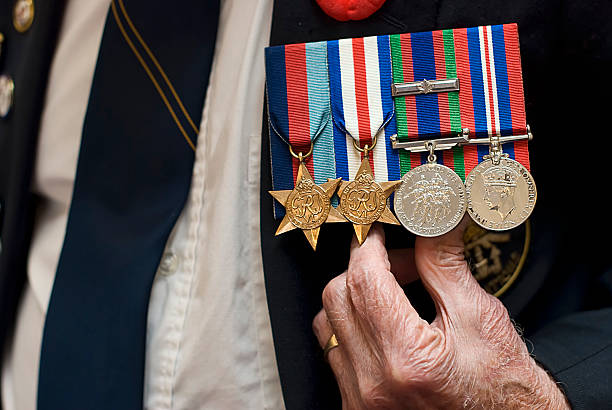 While the walk supports various causes, the overall goal is to thank and recognize veterans.
"COVID-19 has been hard on a lot of veteran and first responder organizations across the country, so this year we have teamed up with other organizations to help them raise money to support local charities.
"Wherever they live, we encourage Canadians from coast to coast to coast to support the Canadian Walk for Veterans and the veterans in their community by joining the Walk in one of the 11 cities or by walking where they live and making a donation. However they choose to participate on the Sept. 24/25 weekend, we encourage everyone to share pictures or videos of their walk experience on social media using #canwalk4vets," says national co-organizer Marc Burchell.
To register or learn more about the event, visit here. If you cannot attend but would like to donate to support Canadian veterans, first responders, or the TPLF Afghan Resettlement Fund, visit the website.