Trending
Canadian Force Housing Agency unveils new apartment complex
GARRISON PETAWAWA – The Canadian Forces Housing Agency (CFHA) unveiled a new apartment complex last week that promises sleek, modern, and eco-friendly accommodations for members of the Canadian Armed Forces and their families.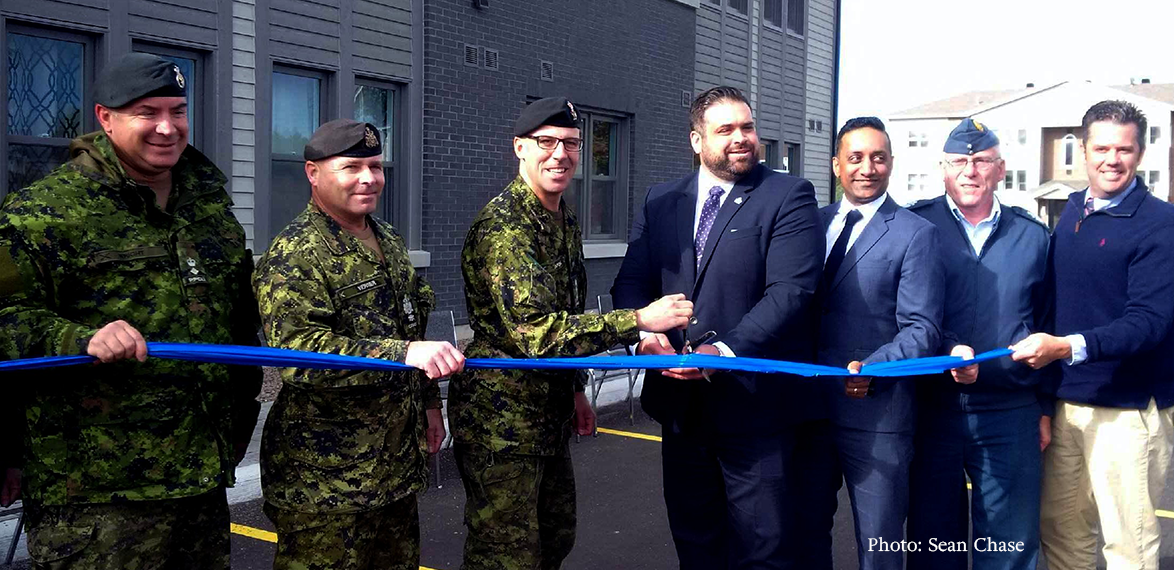 During ribbon-cutting ceremonies on Oct. 5, garrison officials joined with the CFHA in opening the doors of 3 Hochwald Street. Raised on the site where Colonel Forbes School once stood, the newly constructed apartment building features 12 units of 2 bedrooms designed to accommodate singles or small families. The units are a sleek modern design which meet a high Green Globes rating, ensuring the highest standard of environmentally sustainable construction.
"We are committed to improve, modernize and repair housing," said CFHA Chief Executive Officer Dave Thompson. "This allows us to ensure that we are providing a good quality of life for the Canadian Armed Forces and their families."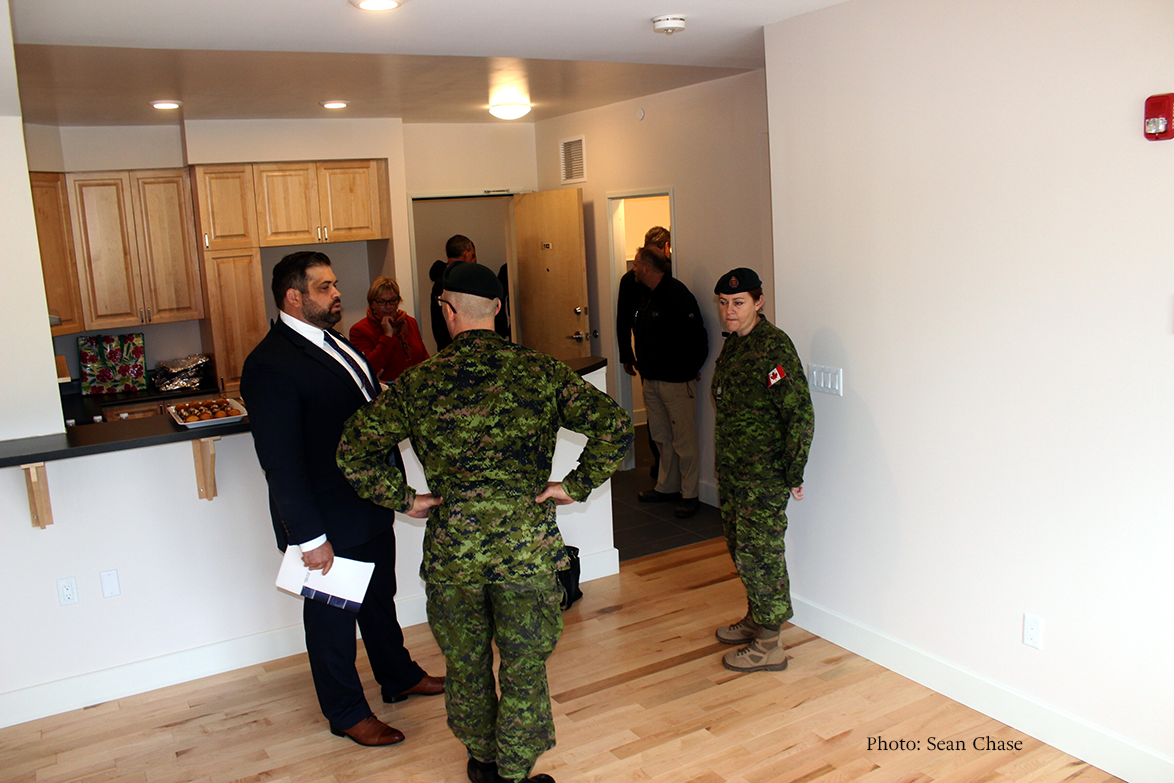 The apartments come complete with a kitchen, living room and walk-in closet which will be ideal for soldiers, sailors, airmen and airwomen who need a place to store their military kit, which includes a rucksack, barracks boxes and various uniforms. The apartments feature LED lighting, individual unit metering and air-sourced heat pumps with forced air HVAC. In meeting high standards of environmental sustainability, the complex is designed to reduce run-off storm sewage. Through funding from the Government of Canada, CFHA has invested $37 million in new and renovated housing at Garrison Petawawa since 2015.
"This results in a major step forward for us in aligning our housing portfolio with the needs of our families," added Thompson.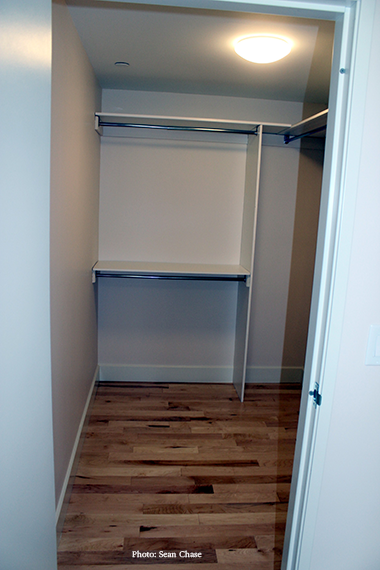 Before officially opening the apartment for occupancy, Garrison Petawawa commander Colonel Louis Lapointe thanked CFHA and the project's contractors for providing the garrison with another key piece that will meet their needs as a growing community.

"Investing in our people is the single most important thing we can do in the CAF," said Colonel Lapointe. "Having a residential housing unit that helps us bring the services together and help us care for the men and women in uniform is important to us."
Established in 1995, the Canadian Forces Housing Agency is a special operating agency that operates and maintains 12,000 military family housing units across Canada for military members and their families located on wings and bases. Funds are distributed amongst Housing Management Offices on a pro-rata basis by portfolio size and condition in relation to others nationally, and on average occupancy rates at each site.