Canada Army Run goes virtual for 2020
Ready. Set. Go. 
While the COVID-19 pandemic may have cancelled many events, this year's Canada Army Run is still on, but virtually. 
Presented by BMO, Official Bank of the Canadian Defence Community, the 13th annual Canada Army Run physical event is cancelled due to COVID-19 restrictions; however, the run portion of the event is still on.
Major (Maj) Lesley Quinlan, race director Canada Army Run, says, "Failure was not an option, so given the current global pandemic, the Army Commander made the decision to pivot to a virtual event as much in line with the original Canada Army Run as possible."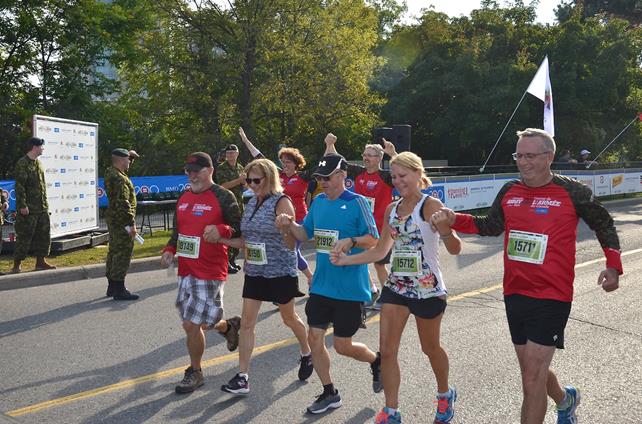 New Race Director
The 2020 run is Major Quinlan's inaugural year as race director, she came on board earlier this year.
Quinlan noted, "It's been an exercise in adaptability. I think by now, it goes without saying that this year didn't go the way anyone thought or planned, so we've had to be very flexible in our planning and pivoting towards this virtual event."
"I'm very lucky to be part of a very creative and talented team of people, because obviously none of this happens in a silo. I was already starting part way through a planning cycle (in mid-Jan), so I knew there would be a steep learning curve."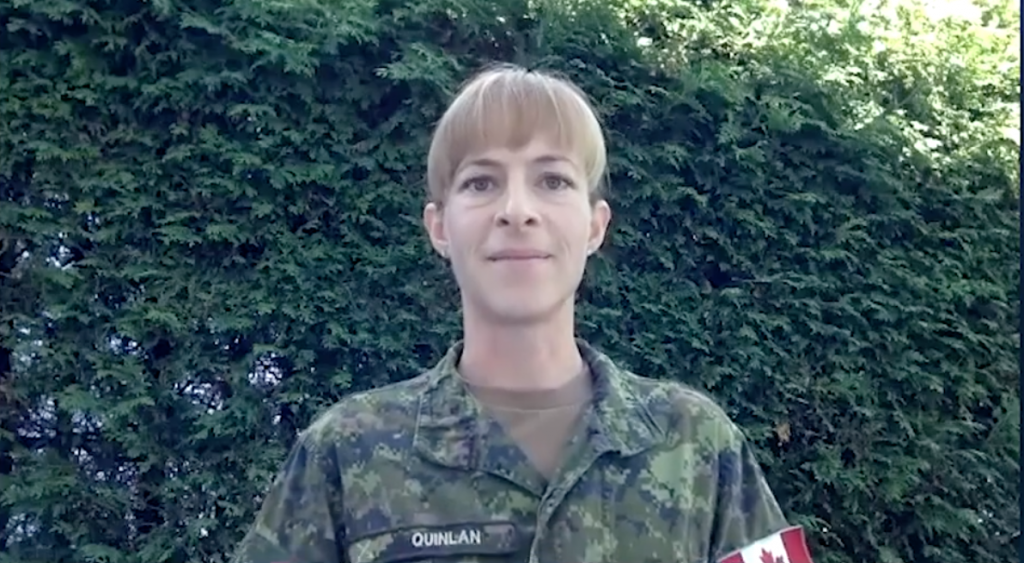 She added, "Enter COVID-19 and that curve changed and expanded for all of us, since there's a lot of uncharted territory in front of everyone right now. I think the key is not to fixate on what we can't do in 2020, but rather to look at the possibilities and opportunities. 
"For us, that includes engaging with a broader audience and being able to share the message and importance of Support Our Troops and Soldier On with those who are likely, not familiar with these fantastic organizations. Although we hope that Canada Army Run and other events will return as we know them in 2021, we must be prepared for any eventuality."
Participants can still run the same distances as last year: 5K, 10K and 1/2 marathon, as well as, two challenge distances of 15K and 26.1K.
Participants will receive exclusive merchandise, depending on which distance they participate. 
The races will run from September 12 to 20, and people can participate from anywhere. 
Canadian Army Run: Virtual is currently open for registration on the Canadian Army Run website until Sept. 10, 2020.

Ill & injured members are welcome, and teams from both Support Our Troops and Soldier On will be joining the virtual race this year.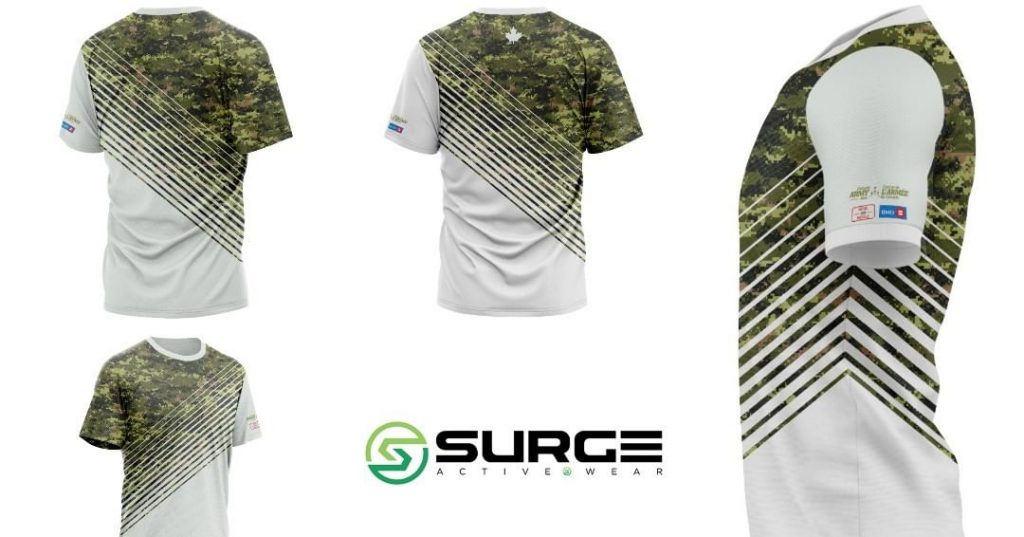 How to sign up
Create a Race Roster account and sign up for the distance of your choice.
After you do this, you'll have the option to create or join a team, and set up a fundraising page.
The Canada Army Run's main goals are outreach to the Canadian public, and to raise funds for the Support Our Troops fund and the Soldier On program. 
Over the years, the run has contributed over $3.6 million to both programs. 
"These programs help out military families in need and in times of distress, and assist ill and injured members and veterans stay connected and engaged with their communities through sport, including through adapted sports," says Maj Quinlan, Race Director Canada Army Run.
The Support our Troops fund and Soldier On program are official CAF charities.
Uploading race results
In order to upload your race results, you can sync data from your GPS-enabled watch, or download the Asics RunKeeper app, which will automatically upload your results when you select Army Run as your race on your chosen day within the event window.

If you have a known route, you can put in enter your time manually in Race Roster once you've finished your run.
Participants will receive race kits in the mail containing their chosen shirt &/or hat, a commemorative coin, and nutrition products as well as a virtual race kit containing additional offers from the Canadian Army Run sponsors and partners, as well as additional information.
For those that would like to receive their merchandise before the race, people are asked to register before August 21, 2020. 
The last day to register for this year's Canada Army Run is Sept. 10, 2020. Visit here to learn more.