Artillery and Engineers celebrate St. Barbara's Day
While many folks are already in the Christmas spirit at the beginning of December, Canadian Artillery and Royal Canadian Engineer members celebrated St. Barbara's Feast Day. 
Celebrated on December 4th, St. Barbara's Feast Day is a day where artillery formations, units, and sub-units host parades, sports days, guest nights, cocktail parties, feasts, open houses, and other activities. Plus churches commemorate St. Barbara. 
Saint Barbara is one of the Fourteen Holy Helpers. She protects those who face the danger of sudden and violent death at work. She is the patron saint of miners, tunnellers, armourers, military engineers, gunsmiths, and anyone else who works with cannon and explosives
Saint Barbara was an early Chrisitan Greek martyr born in the mid-third century in Heliopolis, Phoenicia. 
Due to her beauty her father Dioscorus, a wealthy pagan businessman, feared she would be demanded in marriage and taken away from him. To prevent her from leaving, he trapped her in a tower to protect her from the outside world.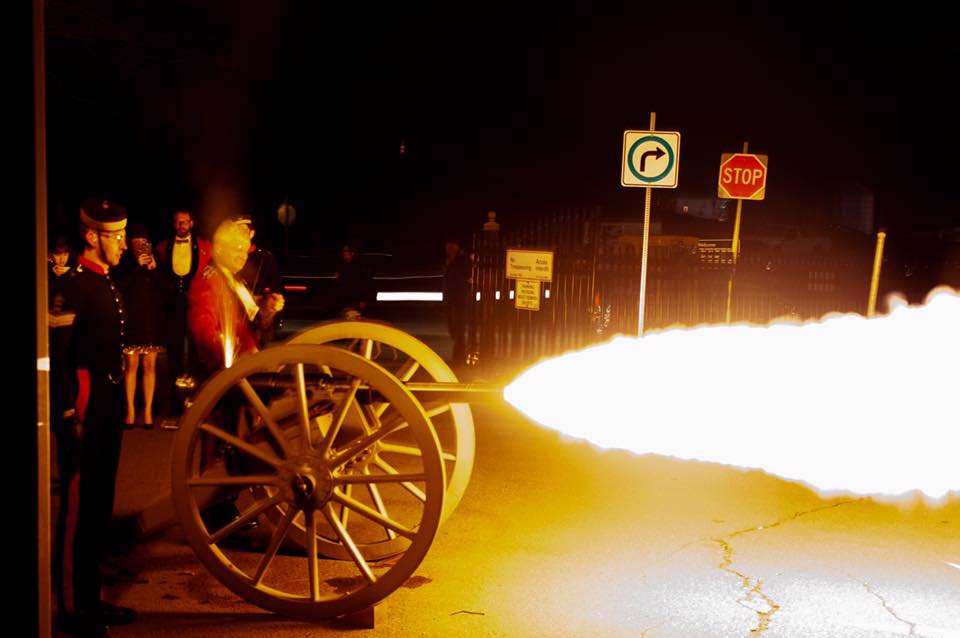 Being trapped in her tower, Barbara was only able to see what was out her windows. She noticed the growing things; the trees, animals, and people. According to the legend, she made the decision that all of those things she saw outside her window were part of God's master plan.
She secretly became a Christian and dedicated her life to knowing God and making Him known to others. She offered herself to the Lord, choosing a life of consecrated virginity. 
Eventually, her father let her leave the tower hoping that if she had some freedom would change her attitude and would get married. Instead, Barbara used her freedom to meet other Christians. 
While she was free, her father commissioned a private bathhouse to be built in the tower for her.  Learning about the bathhouse, Barbara directed the builders to redesign the bathhouse by adding another window to create a Trinity of Light. She also traced a cross in the marble of the bath. 

Her bathhouse became a place full of healing power, and many miracles occurred there. St. Simeon Metaphrastes even compared it to the stream of Jordan.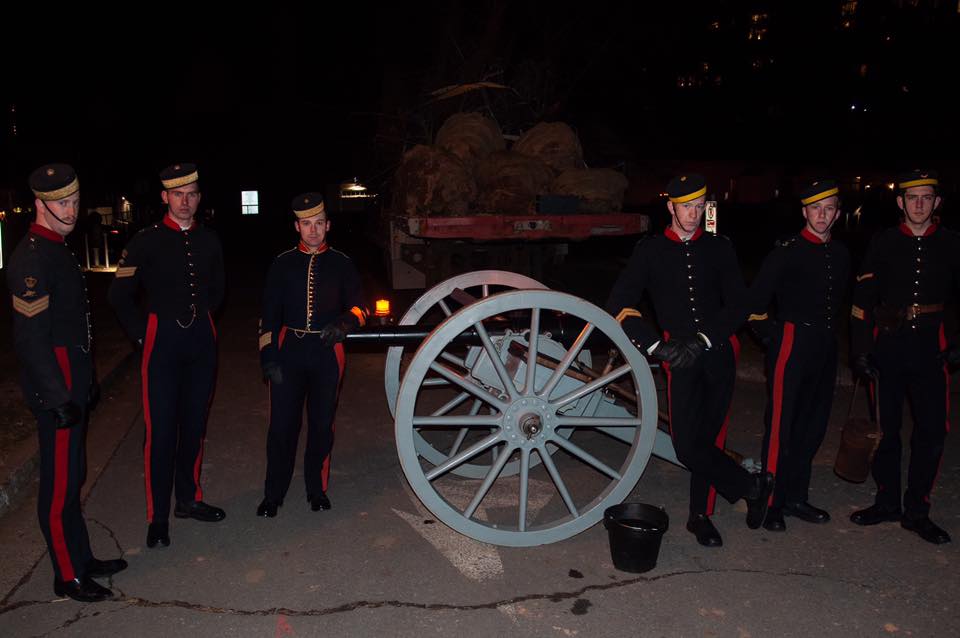 Upon her father's return, he learned about the redesign of the bathhouse and her decision to become a Christian. In a rage he drew his sword to kill her. 
St. Barbara began to pray and was by no explanation transported to a mountain. Not long afterwards, she was found by a shepherd who betrayed her to her father. She was tortured and beheaded, by him for refusing to renounce Christianity. 
However, on his way home, he was struck by lightning and disappeared. 
St. Barbara's Day is also called "Ed il-Burbara" and celebrated among Middle Eastern Christians in Lebanon, Syria, Jordan, Palestine, and Turkey.
Sharing many similarities with Halloween, adults, and children will dress up in disguise and go around to houses in villages singing and dancing the story of St. Barbara. At each house, they are offered food and sometimes money. 
To learn more about St. Barbara's Day and her significance to the Canadian Artillery click here.