Military community members returning to Ottawa
Congratulations to all the veterans and military family members that will be heading to Ottawa to be part of the new Government of Canada. 
Leona Alleslev Conservative: Elected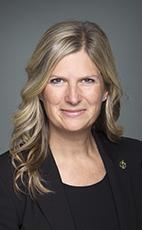 Growing up in a military family, Leona Alleslev continued the tradition and graduated from  RMC in 1991. She served as a logistics officer in the Royal Canadian Air Force, retiring with the rank of captain. Alleslev also worked as a senior manager in the aerospace industry and the Department of National Defence.
Alleslev joined the Conservatives in 2018, after 3 years of serving as a Liberal MP.
---
Niki Ashton, NDP: ELECTED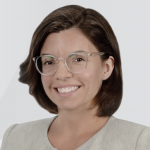 New Democratic Party candidate and military spouse Niki Ashton was re-elected for the Churchill-Keewatinook Aski in the 2019 federal elections.
Ashton was first elected as MP for this riding in 2008 at the age of 26. Before being elected, Niki Ashton was an instructor for University College of the North in Thompson and Fox Lake Cree Nation.
During her political career, Ashton has served as the NDP's Critic for jobs, employment and workforce development, and deputy critic for reconciliation between Canada and Indigenous Peoples.
She has also worked with Indigenous and Northern leaders to call for justice for Missing and Murdered Indigenous Women. She has pushed for justice for the Dene fighting for the North of 60 land claim, First Nations pursuing their Treaty land entitlement and for all First Nations fighting for their rights.
Niki Ashton was born and raised in Thompson, where she lives with her family.
Niki Ashton's husband has retired.
---
Michael Barrett: Conservative: ELECTED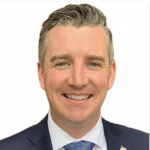 Michael Barrett is the Member of Parliament for Leeds-Grenville-Thousand Islands and Rideau Lakes, where he was elected in a by-election on December 3, 2018, with 58 per cent of the vote.
Following his swearing-in and taking his seat in the House of Commons, Barrett was named as a regular member of the Standing Committee on Justice and Human Rights. He serves as the deputy shadow minister for small business and export promotion.
During the 42nd Parliament, Barrett has been a tireless advocate for regional priorities, such as improving mobile coverage to rural areas through enhanced digital infrastructure and major roads and recreation projects. He is committed to supporting farmers, working to improve services and care for seniors and veterans, and lowering taxes for Canadians. 
Before his election to the House of Commons, Barrett served in the Canadian Armed Forces as a Telecommunication Lineman. During his time in the CAF, Michael was posted to CFB Edmonton and participated in domestic operations, including at CFS Alert in Canada's High Arctic.
After serving in the Canadian Armed Forces, Barrett worked in the private sector as a human resources manager while also serving as a municipal councillor in the Township of Edwardsburgh Cardinal. 
Michael resides in Spencerville with his wife Amanda and their four children: Luke, Ama, Michaela, and James.
---
Marc Garneau, Liberal: ELECTED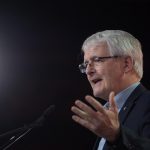 Notre-Dame-de-Grâce—Westmount
 Royal Canadian Navy Veteran, and former astronaut, Marc Garneau was re-elected as MP for Notre-Dame-de-Grâce—Westmount Monday night.
 As a former navy combat systems engineer in HMCS Algonquin, Garneau has added a number of accomplishments to his resume during his 15-year career in the RCN. He was promoted to Commander in 1982 while at Staff College and again promoted in 1986 to naval captain before retiring in 1989.
 During his military career, Garneau was seconded to the Canadian Astronaut Program from the Department of National Defence in 1984 to begin astronaut training.
 Marc made history by becoming the first Canadian astronaut to fly in space as a payload specialist on Shuttle Mission 41-G, October 5-13, 1984.
 Since then, Garneau has held many titles including, Deputy Director of the Canadian Astronaut Program, Executive Vice President of the Canadian Space Agency and then President in 2002 before leaving in 2005 to pursue politics.
 Garneau is currently the Minister of Transportation.
---
Robert Kitchen: Conservative: ELECTED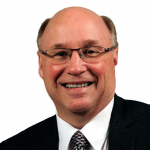 Robert Kitchen will be returning to Ottawa, representing Souris-Moose Mountain riding for a second term. 
Born in Poole, England, while his father, Major-General (ret) CG Kitchen, served overseas for the Canadian Armed Forces, Kitchen has travelled extensively throughout Canada and the world. He spent a considerable amount of time exposed to cultures and governance models living in several countries, including Pakistan, Afghanistan, Iran, England, and the United States.
 Kitchen graduated from the University of Waterloo with a B.Sc. Degree in Kinesiology. 
Upon graduation from Canadian Memorial Chiropractic College, he was on staff at the Chiropractic College as a clinician as well as a lecturer before moving to Estevan, where he has run a successful Chiropractic practice for the past 25 years.
Robert and his wife, Donna, have three adult children. Donna is a Registered Nurse working as a Case Manager for Estevan Home Care in the Sun Country Health Region, and their children work and live in the southeast corner of the province as well.
---
Dane Lloyd: Conservative: ELECTED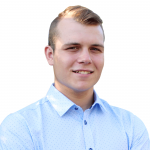 Reservist Dane Lloyd will be returning to Ottawa to represent Sturgeon River-Parkland riding.
First elected in a by-election in 2017, Lloyd received 77.4 per cent of the votes. 
His family has farmed outside of Spruce Grove for generations, and Lloyd is proud to call Alberta his home. He graduated from Trinity Western University with a degree in History and Political Studies in 2013.
A former Parliamentary Advisor to St. Albert-Edmonton MP Michael Cooper, he previously worked for Ed Fast, former minister of international trade, and worked under Jason Kenney at the department of citizenship and immigration.
He currently holds a commission as an infantry officer in the Canadian Armed Forces Reserves.
---
Karen McCrimmon, Liberal: ELECTED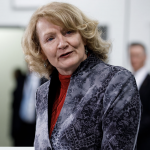 Kanata – Carleton
 Karen McCrimmon is a pioneer in the Canadian Armed Forces and with the Liberal Party of Canada. This year, she was once again re-elected in the Kanata-Carleton riding on Monday night.
 McCrimmon, a 31-year Veteran of the CAF, began her career as an administrative clerk in the Army Reserves while she completed her Bachelor's degree at the University of Windsor. She then transferred to the regular force as a navigator in 1980.
 She became the first woman to become a navigator in the CAF and was promoted to Lieutenant-Colonel and appointed Commanding Officer of 429 Transport Squadron in Trenton in 1998, becoming the first woman to command a Canadian Forces flying squadron.
 McCrimmon retired in 2006 and moved to own her own business offering mediation services to both public and private institutions, but says her experience in the CAF solidified her positive view on Canada.
 "This experience solidified for me how incredible Canada is and how lucky we are to live in a country at peace, that takes care of its citizens, that welcomes newcomers, and that respects difference," says McCrimmon.
 She says during the Harper Government, she felt many of the values were being eroded, and the main reason for entering politics — to fight for those values and to continue to serve the residents of Kanata-Carleton and Canada.

 McCrimmon also holds high respect for Canadian Armed Forces members and says it's important that veterans who join parties be elected to the House of Commons to develop policies and legislation and debate Canada's role in the world.
 "The life of those who serve in Canadian Forces is a very unique experience, and it's hard for those who have not served to understand those realities," says McCrimmon.
---
Erin O'Toole: Conservative: ELECTED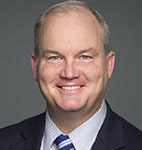 Erin O'Toole will be returning to Ottawa to represent the riding of Durham and the Official Opposition Shadow Minister for Foreign Affairs and International Development.
He was first elected to Parliament in a 2012 by-election and re-elected in the 2015 general election. In the Conservative government, he served as the parliamentary secretary to the minister of international trade before his appointment to cabinet as minister of veterans affairs.
While serving at 12 Wing, Erin was promoted to the rank of Captain and later received the Canadian Forces Decoration (C.D.) for 12 years of faithful service to Canada. O'Toole and members of his Sea King crew received the Sikorsky Helicopter Rescue Award for the rescue of an injured fisherman at sea.
Upon completion of his service in the regular forces in 2000, Erin transferred to the Canadian Forces Reserves and attended law school at Dalhousie University in Halifax. It was during these years that Erin discovered his deep affection for Atlantic Canada and where he met his wife and partner, Rebecca.
He continued to work during law school serving with 406 Squadron as a training officer. O'Toole graduated from Dalhousie Law School in 2003 (LL.B) and returned to Ontario with Rebecca, to practice law.
O'Toole then spent five years as in-house counsel to one of the world's largest consumer products companies managing all litigation in Canada and advising management on environmental, commercial, and competition issues.
The company was also the largest private-sector employer in Eastern Ontario, so he got a first-hand appreciation for issues related to manufacturing, trade, and competitiveness for employers in southern Ontario. He was nominated as a Leader of Tomorrow at the 2009 Canadian General Counsel Awards for his work, developing a national brand protection strategy to combat the rise of counterfeit goods.
Before running for office in 2012, O'Toole had returned to private practice at a national law firm working on corporate and business development issues for clients in Canada and internationally. He was also a contributing columnist for Marketing magazine writing a column called Rules of Engagement on advertising and marketing strategy.
O'Toole has been a long-time member of Branch 178 of the Royal Canadian Legion and has worked with the Legion on their Remembrance Day activities for over a decade.
In 2016, was the driving force behind an initiative to build a commemorative parkette in Durham that honours the fallen from the War in Afghanistan and pays tribute to the communities who showed their support along the Highway of Heroes. In August 2017, the Highway of Heroes Durham LAV Monument Parkette was unveiled in Bowmanville.
Born in Montreal, O'Toole was raised in Bowmanville and Port Perry, Ontario, as the oldest of five children. After graduation from Bowmanville High School in 1991, he joined the Canadian Forces and enrolled at the Royal Military College of Canada (RMC) in Kingston. He graduated from the RMC in 1995 and was commissioned as an officer in the Royal Canadian Air Force (RCAF).O'Toole's first posting with the RCAF was at 8 Wing in Trenton, Ontario, working at the Rescue Coordination Centre on search and rescue operations.
He was later posted to 17 Wing in Winnipeg, Manitoba, to complete his training as an Air Navigator. He received his wings and in 1997, was posted to 12 Wing in Shearwater, Nova Scotia. O'Toole flew with 423 Squadron as a Tactical Navigator on the CH-124 (Sea King) Helicopter.
The Sea King flew in support of the Royal Canadian Navy (RCN) conducting anti-submarine, maritime surveillance, search and rescue, and naval support operations. O'Toole sailed with the RCN as part of the air detachment aboard the Canadian frigate HMCS St. John's.