New CAF CWO is Welcomed as Chief Petty Officer 1 Gilles Gregoire Completes Watch
Chief Warrant Officer Bob McCann officially took up his post as the Canadian Armed Forces Chief Warrant Officer (CAF CWO) this month.
CWO McCann assumes command from Chief Petty Officer 1 Gilles Gregoire.
"Today is my change of appointment as CAF CWO and I want to first say Thank You to the members of the #CAF for putting on the uniform. You are the future, and with your high standards in character and competence, you have been trusted to serve our Nation.
"I rest easy knowing who is standing watch. Second, CWO McCann is an outstanding emphatic Leader, a committed professional and a Trailblazer with an incredible breadth of experience.
"Finally, though this has been a challenging journey, I would be willing to take it on again, but I think it's time for a fresh set of eyes. After 36 years, I can only say: Thank you, Canada, for giving me all of these great opportunities to grow," stated CPO 1 Gregoire during a change of appointment ceremony held on April 14, 2023.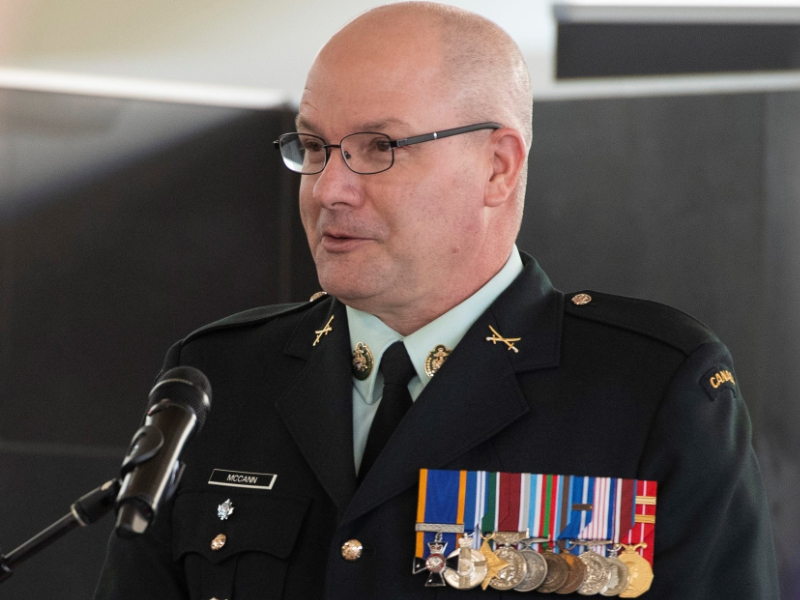 The Incoming CAF CWO
The new CAF CWO, Bob McCann, joined the Canadian Armed Forces in 1989 as a Mobile Support Equipment Operator. He has previously served as a cadet with the 725 Massey-Vanier Air Cadets Squadron.
Throughout his career, he has served in Bagotville, Valcartier, Gagetown, Kingston (twice), Germany, Borden and Ottawa. In addition, he has served on multiple operations such as OP MANDARIN, OP PALLADIUM, OP ATHENA, OP UNIFIER and OP IMPACT.
CWO McCann is a Member of the Order of Military Merit and was awarded the Meritorious Service Medal in 2019. He is also a Joint Advance Warrant Officer Course (JAWOC) graduate from the New Zealand Staff College.
Most recently, before taking his current position, he was serving as Command Chief Warrant Officer of the newly formed Chief Professional Conduct and Culture Organization.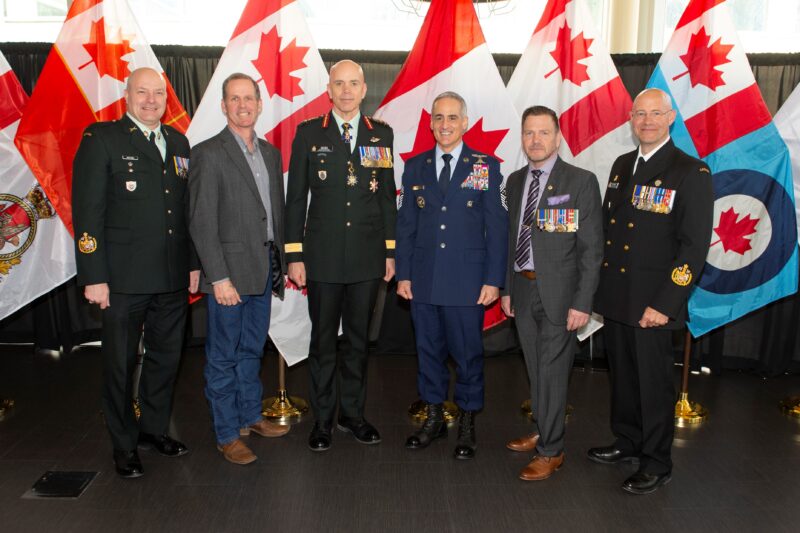 "CWO McCann, with over 3 decades of service to our country, you bring a wealth of experience & expertise; your drive, passion, and awareness of what we need to do to move forward as an institution will serve you well in your new role. Welcome to the position, Command Team Partner!," tweeted Chief of Defence Staff, Gen. Wayne Eyre.
In his new position, CWO McCann is the senior-most non-commissioned member in the CAF. He will be serving as the 15th CAF CWO.
"I am truly honoured to have been appointed 15th CAFCWO today. It is not a position I take lightly, and I will work hard every day for a safe, inclusive work environment where everyone can bring their best self and belong to the organization," stated McCann.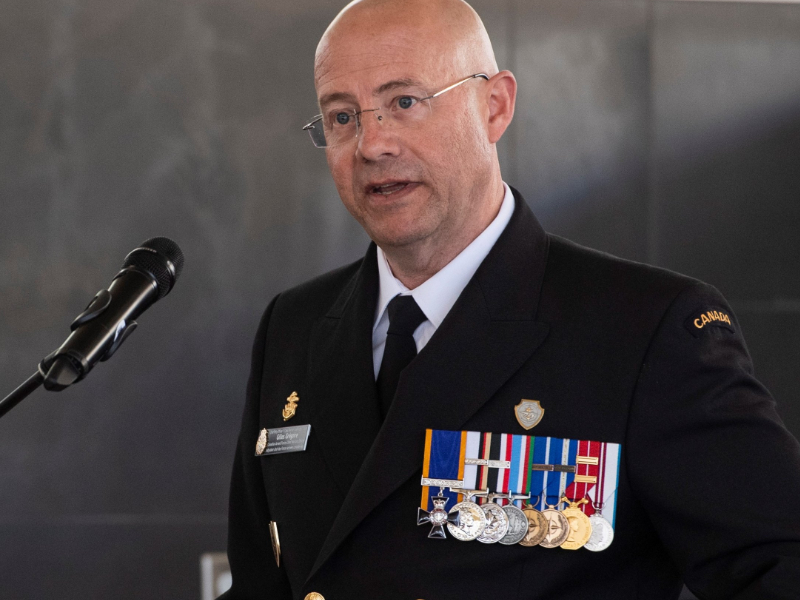 The Outgoing CAF CWO
CWO McCann's predecessor, CPO 1 Gregoire, served in the CAF for over thirty years. He served aboard His Majesty's Canadian Ships Terra Nove, Yukon Mackenzie, Annapolis, Fraser, Halifax, Ville de Quebec, St. Johns, and Toronto during his career.
He served as the Coxswain of HMCS Toronto, and he was also appointed CWO to the Chief of Force Development organization in Halifax. CPO 1 Gregoire has served in his current role as the CAF CWO since 2020.
"CPO 1 Grégoire, you have served our country with dedication and distinction for the past 36 years. The #CAF is grateful for your leadership and commitment to champion professional and career development for our NCMs. May you find fair winds and following seas," tweeted the CDS.
According to the CAF's Defence Stories, CPO 1 Gregoire was "visibly emotional" during the ceremony.
"In closing his address, CPO 1 Grégoire asked a final question of the CDS, "Sir, as routine, the watchkeeper must seek permission from the officer-in-charge. Gen Eyre, my watch is complete, permission for Chief Warrant Officer McCann to take the watch?"