New Armoury unveiled to support Army Reserve units in Halifax 
Halifax has a new armoury for local Army Reserve units. It will be used by three different units: the 36 Battalion, 36 Signals Regiment, and the 33 Field Ambulance. The construction of the new armoury was part of Defence Policy Strong, Secure, Engaged, in their effort to develop military infrastructure and support the evolving needs of the military.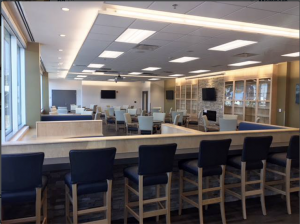 Minister of National Defence Harjit Sajjan stated in a press release, "Through our defence policy, Strong, Secure, Engaged, our government is investing in a strong, modern, and capable Reserve Force. This new armoury will provide units from the Army Reserve in Halifax with functional and green infrastructure needed to carry out their important work at home and abroad, while also supporting their continued growth."
On behalf of the Minister of Defence, Bernadette Jordan, minister of rural economic development, and Andy Fillmore, parliamentary secretary to the minister of Canadian heritage and multiculturalism, were present for the ribbon-cutting ceremony. 
With a $55.2 million value, this project was completed both on time and within budget. The project created 250 jobs while under construction, and the contracts were awarded to Bird Design-Build Construction Inc, who was responsible for design and construction of the armoury, as well as demolition of two obsolete buildings; and Dexter Construction Company, Ltd. who was responsible for the demolition of another building.
The building was completed in August 2018, and was designed to meet Leadership in Energy and Environmental Design (LEED®) Silver standards. It was also designed with green building concepts to help minimize its footprint.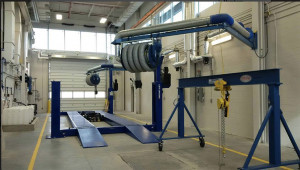 "The opening of this new armoury represents an important milestone for the local Halifax community. In addition to directly supporting the important work of our Canadian Armed Forces, the new facility was built with environmental efficiency in mind, helping to reduce its carbon footprint in support of a cleaner, greener, Canada," said Fillmore.
The armoury will provide the units with the space and facilities they need to train and will have room for future growth. Within the armoury, there are administrative spaces, spaces for training, facilities for storing and maintaining equipment, common mess areas, drill hall, and more. 
Bernadette Jordan comments that "Our people are at the heart of our military's operational success. By investing in a new home for these three Reserve units, we are doing our part to support their well-being, while also ensuring they have the facilities needed to support their critical operations and training."