LGen. Blaise Frawley ascended to Deputy Commander of NORAD
LGen. Blaise Frawley ascended to the role of Deputy Commander North American Aerospace Defense Command (NORAD).
A transfer of appointment ceremony was held on June 2, 2023, at Peterson Space Force Base, Colorado, where LGen. Frawley assumed his new position from LGen. Alain Pelletier.
"NORAD and USNORTHCOM share the noblest mission – defending our homelands. I know Lieutenant-General Frawley feels the same sense of pride and commitment to fulfilling this responsibility, and I look forward to continuing the work in fortifying the already strong ties between our two nations. It has also been an honour to serve with Lieutenant-General Pelletier as he led the Canadian Element NORAD and as NORAD deputy commander," said Gen. Glen VanHerck, Commander NORAD and USNORTHCOM, who presided over the ceremony.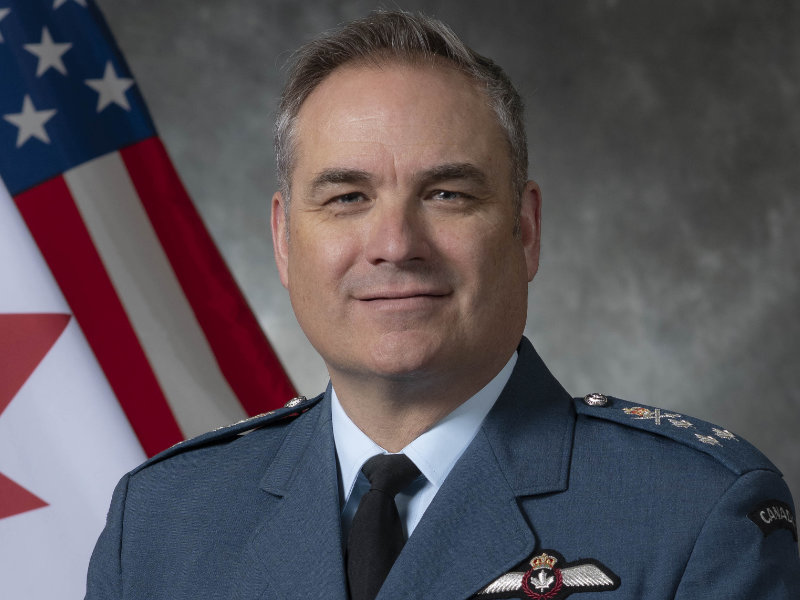 Almost 40 years of service
NORAD's newest Deputy Commander joined the Canadian Armed Forces (CAF) in 1985. After completing his pilot training, he was posted to 425 Squadron at 3 Wing Bagotville, Quebec.
Over the course of his career, LGen. According to his biography, Frawley has conducted two operational tours on 425 Squadron, a F/A-18 exchange tour with the United States Marine Corps in El Toro, California, and three instructional tours on 410 Squadron at 4 Wing Cold Lake, Alberta.
Frawley also had the opportunity to serve on deployments. He has flown combat missions Federal Republic of Yugoslavia and Kosovo supporting Operation Allied Force. He was also assigned as the Executive Officer of the Task Force Aviano National Command Element at Vicenza, Italy. He later served as the Air Mobility Division Deputy Director, 609th Combined Air and Space Operations Centre at Al Udeid Airbase, Qatar.
Over the course of his entire career, LGen. Frawley has accumulated over 3,000 hours on the CF-18 Hornet, according to the CAF.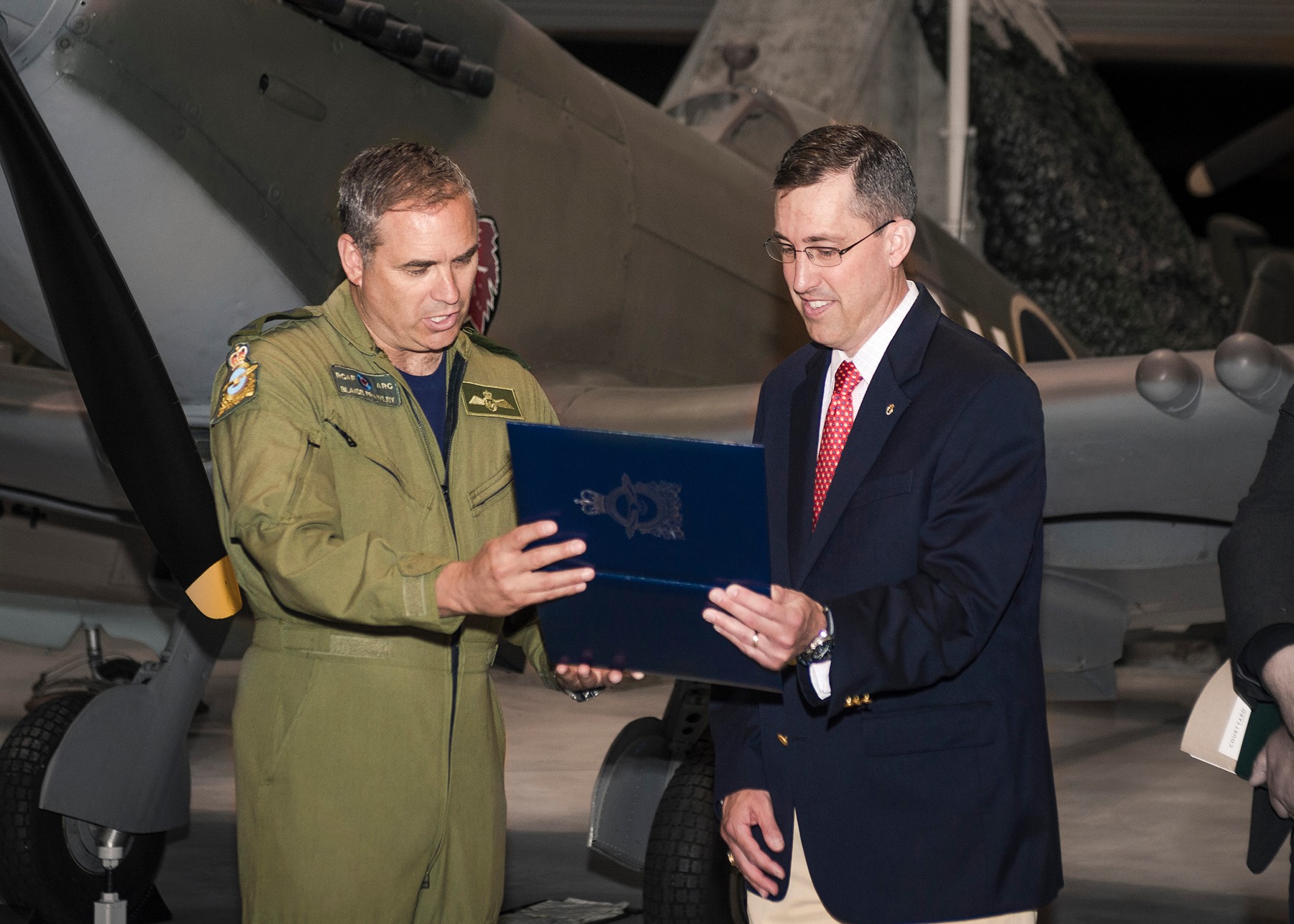 As part of his command tours, he has been posted as Commanding Officer of 410 Tactical Fighter / Operational Training Squadron in Cold Lake, Commander of both 17 Wing and the Air Force Training Centre in Winnipeg, and selected as Combined Force Air Component Commander for Exercise Rim of the Pacific (RIMPAC) 2016.

LGen. Frawley is a Canadian Forces Command and Staff College graduate in Toronto and the United States Air Force Air War College at Maxwell AFB, Alabama.
He holds a Bachelor of Military Arts and Sciences from the Royal Military College of Canada (RMC) Kingston and a Master of Strategic Studies from the United States Air Force Air University.
"I am honoured to take on the role of NORAD Deputy Commander, leading one of the most dedicated, talented, and professional teams of Canadians and Americans supporting the security of our two great nations. This is a humbling moment, knowing that woven into this new mantle of leadership is the experience and wisdom of the previous 26 NORAD Deputies. I am looking forward to hit the ground running, and supporting Gen. VanHerck in his efforts to ensure that NORAD remains a modern, evolving command, ready to detect, deny, deter, and defend our nations. Thank you to Lieutenant-General Pelletier, as well, for setting me up for success with such a strong and dedicated team," said Frawley on his new appointment.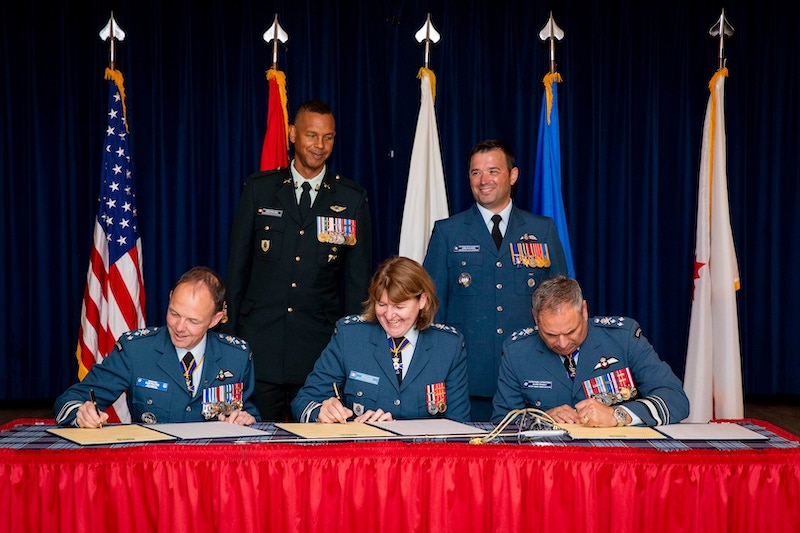 Commanding NORAD
In his new role as Deputy Commander of NORAD, LGen. Frawley becomes the highest-ranking Canadian officer within NORAD. He will be the Commander of the Canadian Element NORAD.
His position will require him to advise NORAD Commander on a variety of matters, including management and employment of forces.
NORAD is a unique organization in that it is bi-national and requires the contributions of both the United States and Canada to monitor North American maritime and air space.
"NORAD is a bi-national command that is not just a military cooperation agreement between our two countries, but a historic friendship based on shared geography and security. We work side by side to defend our airspace and watch over our coastlines. Thank you to Lieutenant-General Pelletier for his leadership over the last three years; his contributions and passion for this mission have been tremendous. I know that as Lieutenant-General Frawley steps into this role, he will be equally committed, and NORAD will be well-served by his professionalism and experience to ensure the safety and security of North America," said LGen. Frances Allen, Vice Chief of the Defence Staff.