Largest Canadian Army Training Exercise Underway In Wainwright
The Canadian Army's largest and most complex training exercise of the year is currently underway in Wainwright, Alberta.
Exercise MAPLE RESOLVE, which takes place from May 8 until May 22, brings together approximately 2,500 Canadian Amed Forces (CAF) members. The exercise focuses on ensuring the Canadian Army's soldiers are prepared to deploy "in any capacity, including combat operations."
"In an increasingly unstable global security situation, the Canadian Army must continue to prepare soldiers and teams with relevant, tangible, and meaningful capabilities that are ready to support of NATO and like-minded Allies. Exercise MAPLE RESOLVE brings together soldiers, equipment, and training to ensure we are ready to confront and defeat a near peer enemy on the modern battlefield," said LGen. Jocelyn (Joe) Paul, Commander Canadian Army.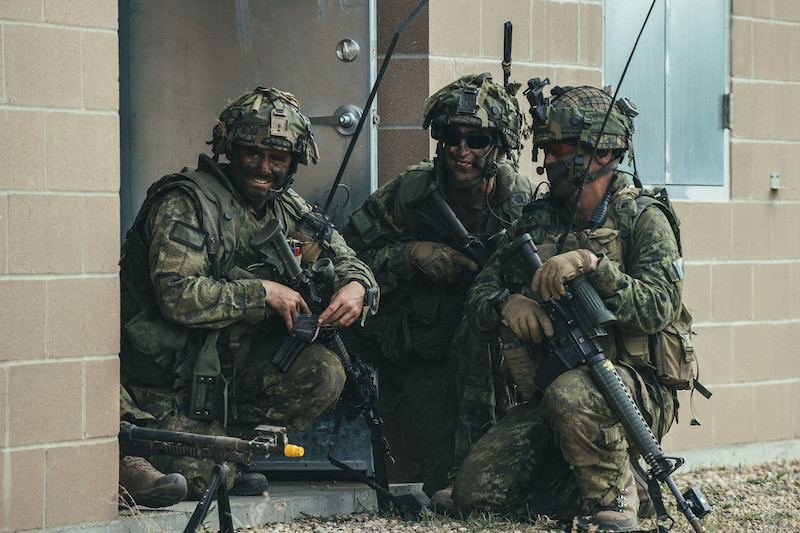 Training in the Decisive Action Training Environment
The soldiers, primarily from the 5 Canadian Mechanized Brigade Group (5 CMBG), based in Valcartier, Quebec, are training in what is known as the Decisive Action Training Environment.
According to a Department of National Defence press release, the Decisive Action Training Environment takes training activities and puts them in a "complex scenario in which the Canadian Armed Forces are called upon to fight alongside NATO allies against a peer enemy."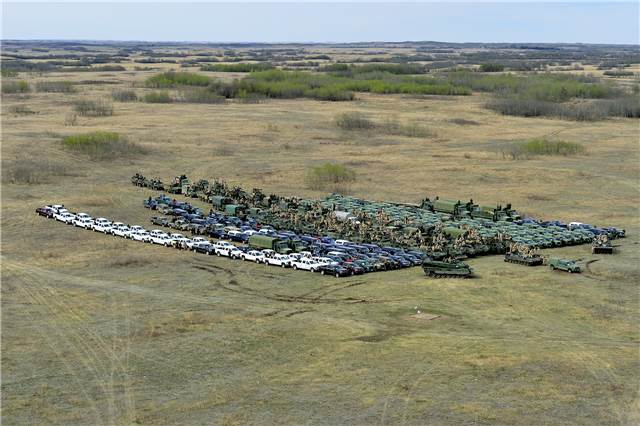 However, the training is not mission or operation-specific but rather a general training that will allow CAF members to respond to a variety of operational needs.
The Wainwright-based Canadian Manoeuvre Training Centre develops the exercise.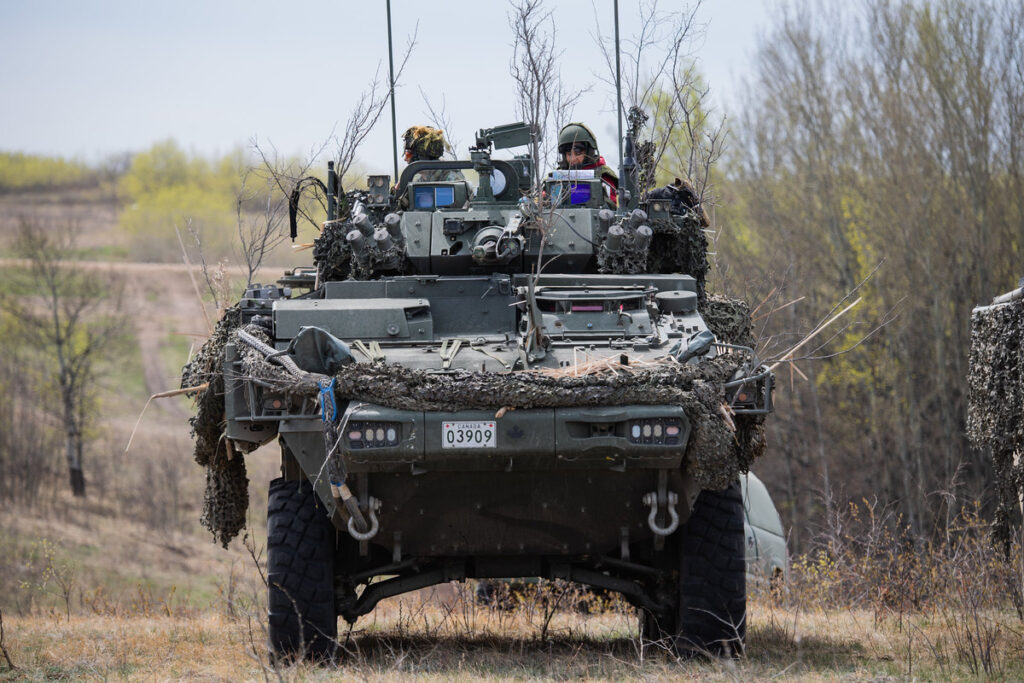 Working with Partners
During the exercise, Canadian Army members will work with other elements of the CAF and even partner nations. For example, the Royal Canadian Air Force will provide aircraft such as six CH-146 Griffon helicopters and two CH-147F Chinook helicopters. The RCAF will also provide approximately 300 personnel to take part.
Additionally, approximately 200 soldiers from the United States and 100 from the United Kingdom are also taking part.