JOINT WARRIOR demonstrates Royal Canadian Navy's commitment to maritime security
Above Image: HMCS VILLE DE QUEBEC conducts a Replenishment at Sea (RAS) with MV ASTERIX while HDMS NIELS JUEL (Danish Frigate F 363) (center) keeps guard in the background during Exercise JOINT WARRIOR on October 6, 2020. Photo by S1 Louis-Philippe Dubé, Canadian Armed Forces.
Her Majesty's Canadian Ship (HMCS) Ville de Québec, HMCS Halifax, and M/V Asterix have arrived in the United Kingdom for Exercise JOINT WARRIOR, a semi-annual maritime exercise hosted by the Royal Navy, with participants from various Western European countries, as well as Canada and the United States.
"Our contribution to JOINT WARRIOR demonstrates the Royal Canadian Navy's commitment to maritime security and highlights our co-operation with our allies. The exercise will provide a unique opportunity for us to work and train alongside them in tactical-level naval warfare to be prepared to face a range of current and future threats," explained Captain (Navy) Martin Fluet, Exercise JOINT WARRIOR Task Group Commander.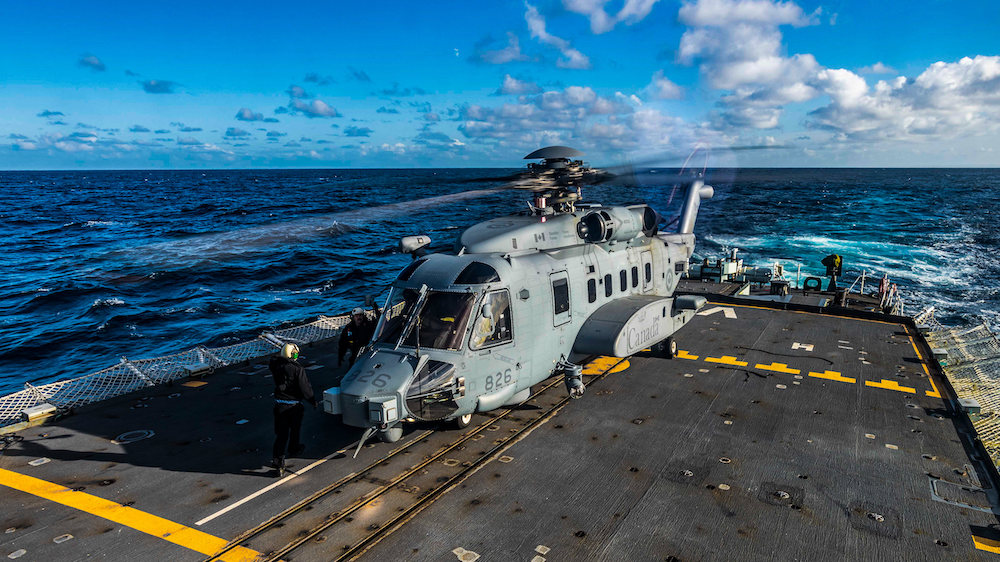 The exercise runs from October 4 to 15 at various locations around the United Kingdom, but the maritime elements will be operating mainly off Scotland's West and North coasts.
The exercise aims to provide a challenging tactical learning environment for participants by focusing on large-scale exercises featuring numerous maritime and air units.

Rear-Admiral Brian Santarpia, Commander Maritime Forces Atlantic, stated, "JOINT WARRIOR provides an excellent opportunity for the Royal Canadian Navy to maintain interoperability between Canada's principal partner nations engaged in maritime security. It allows us the chance to foster multinational cooperation and trust, and achieve national training objectives aimed at building capable and adaptable maritime forces to be ready to deploy wherever, and whenever, Canada needs us."
The exercise runs through various scenarios, including crisis and conflict situations, which could realistically be encountered in operations, such as territory disputes, terrorist activity, and piracy. The scenario for each Joint Warrior is designed to reflect contemporary political tensions, such as the War on Terror and the threat posed by ISIS, and to simulate the hostilities that might result from them.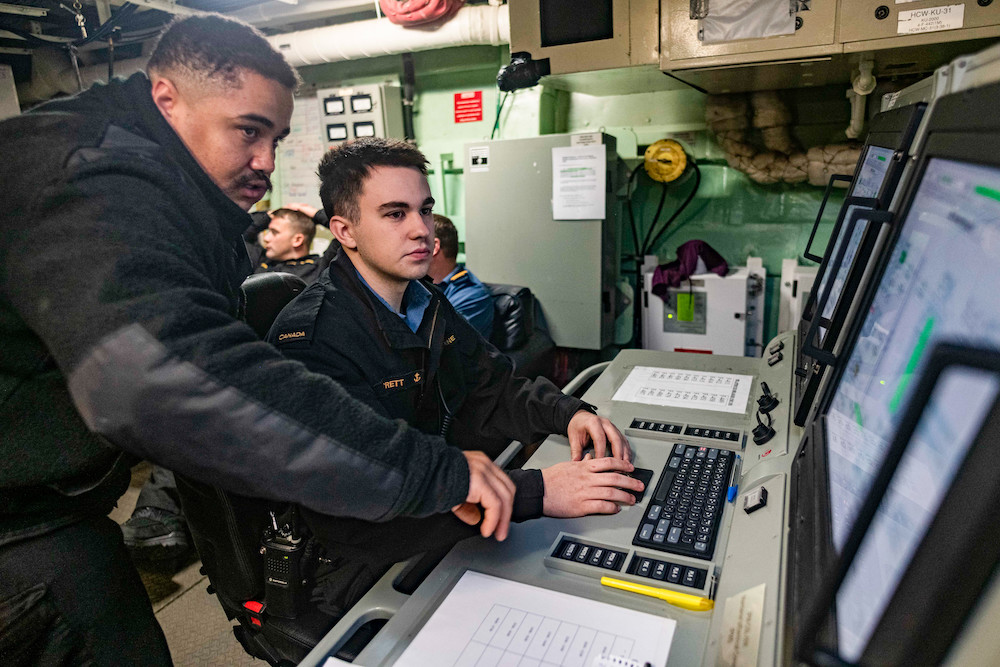 JOINT WARRIOR provides the Royal Canadian Navy (RCN) the opportunity to train two frigates, with support from MV Asterix, in tactical-level naval warfare, including pre-deployment training for HMCS Halifax. The crew is completing preparations to be ready to deploy on Operation REASSURANCE in the New Year.
HMCS Toronto and the other ships of Standing NATO Maritime Group 1, as well as maritime partners from the United States, Netherlands, Portugal, Belgium, France, Denmark, Norway, Lithuania, and Australia, will join them.