HMCS Whitehorse and Brandon break previous intercepted narcotics record
The last vessels to take part in Operation CARIBBE 2015 returned home just before Christmas, Dec. 17. HMCS Whitehorse and Brandon concluded one of the most successful years of the Canadian Armed Forces's contribution in the multinational campaign against illicit trafficking in the Pacific Ocean and the Caribbean.
"I congratulate every member of the Canadian Armed Forces who deployed and contributed to the remarkable successes achieved in this year's Operation CARIBBE. These men and women were away from their families doing an important job in a demanding environment. Their duty and accomplishment in the protection of Canada makes me immensely proud," said Lt.-Gen.  Stephen Bowes, Commander, Canadian Joint Operations Command.
HMCS Brandon and Whitehorse seized and disrupted more narcotics together than any other duo of Maritime Coastal Defence Vessels in the history of the operation, during a 44-day deployment. The total amount of narcotics intercepted was close to 9,800 kg. The previous record, held by HMCS Whitehorse and Nanaimo, was at 5,934 kg.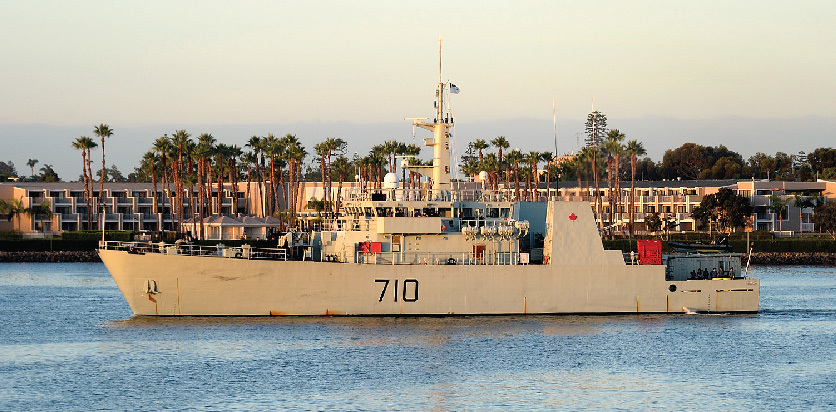 During 2015, CAF personnel contributed to the seizure or disruption of approximately 18.5 metric tons of cocaine and three metric tons of marijuana. This is the highest number of illicit drugs the CAF has collected since they first began contributing the campaign in 2006.
"I have seen the terrible damage inflicted onto Canadian cities and citizens caused by organized crime and their business in drug trafficking. This year's record success on Operation CARIBBE is a testament to the Canadian Armed Forces and particularly the Royal Canadian Navy and the Royal Canadian Air Force's dedication and perseverance to work with our allies in complex environments for the safety and security of the citizens of this continent," noted Harjit Sajjan, Minister of Defence.

This year, four CP-140 Aurora surveillance aircrafts, five Maritime Coastal Defence Vessels, two Halifax-class frigates with their embarked CH-124 Sea King Helicopters and one Iroquois-class destroyer were deployed to take part in the multinational effort against trafficking.
The RCN ships deployed a total of ten times, sailing for a total of 344 days. The CP-140 Auroras flew for a total of 321 hours and the CH-124 Sea Kings flew for 150 hours. These aircrafts played a crucial role in providing surveillance, detection and disruption capabilities.
The CAF has been a part of Operation CARIBBE since November 2006 as a commitment to engage in Americas.
"The tremendous success of Operation CARIBBE is testament to the hard work of all organizations involved, especially our US Coast Guard partners. A great example of this hard work is that our ships, HMCS Brandon and Whitehorse, seized more drugs in two months, from October to December of this year, than were seized by all Canadian Armed Forces assets on Op CARIBBE in 2014. As we approach the end of this record-breaking year for illicit narcotics interception and look to next year, the Royal Canadian Navy will remain committed to excellence at sea as we continue to do great work alongside our closest allies," stated Rear Admiral Gilles Couturier, Commander Maritime Forces Pacific.