Family and friends send off HMCS Ville de Québec to support Operation REASSURANCE
It was a sad day for many military family members as they waved goodbye to their loved ones departing on Her Majesty's Canadian Ship (HMCS) Ville de Québec. The ship departed from its homeport in Halifax, NS on July 18, 2018, for Operation REASSURANCE. This mission also marks the first operational deployment of a CH-148 Cyclone helicopter – a significant milestone for the Royal Canadian Air Force and the Royal Canadian Navy.
"Our Government is committed to international security and cooperation, including regional maritime security in Eastern and Central Europe in cooperation with our NATO allies," said Defence Minister Harjit Sajjan in a press release issued July 18. "HMCS Ville de Québec's participation in Op REASSURANCE, along with the new CH-148 Cyclone helicopter, demonstrates Canada's continued leadership on the world stage and contribution to NATO priorities."
HMCS Ville de Québec is a Halifax-class frigate with a crew of approximately 240 personnel of varying ranks. The CH-148 Cyclone the ship will be transporting, is a world-class maritime helicopter capable of a full range of missions, including anti-submarine and anti-surface warfare, search and rescue and utility missions, all while conducting operations from RCN warships.
HMCS Ville de Québec will join Standing NATO Maritime Group 2 (SNMG2), one of NATO's maritime immediate reaction forces, on its way to the Mediterranean Sea as part of Canada's support to NATO assurance and deterrence measures in Central and Eastern Europe.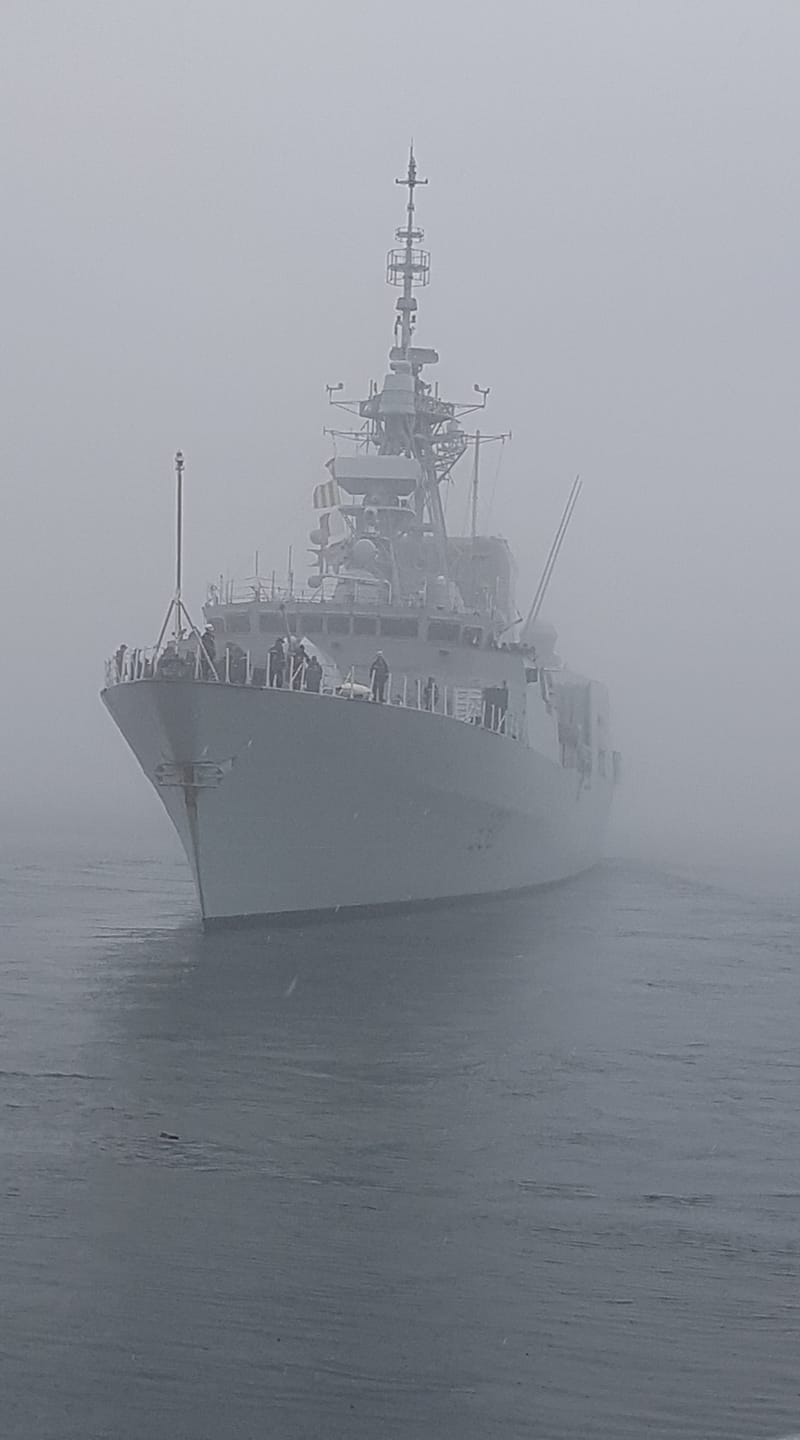 "Together the team will continue to work closely with our NATO allies and partner nations to enhance regional maritime security and stability by delivering effects on, above and below the sea," said Lieutenant-General Al Meinzinger, Commander of the RCAF, in the press release. "This deployment is another demonstration of the Royal Canadian Navy's commitment and ability to deploy globally to help, lead and fight on behalf of the Government of Canada."
 This is a first-time deployment under Op REASSURANCE for HMCS Ville de Québec and will replace HMCS St. John's, set to arrive at its homeport of Halifax later in July after six months away from home.

"I am very proud of the hard work the ship's company has put into preparing for this important mission. HMCS Ville de Québec is ready to meet the challenges of Op REASSURANCE, is committed to working alongside our Allies, will contribute to enhancing NATO operations and readiness, and will help strengthen international and regional stability in the Mediterranean Sea," said Commander Scott Robinson, Commanding Officer, HMCS Ville de Québec, in a press release.
Operation REASSURANCE refers to the military activities undertaken by the CAF since 2014, supporting NATO assurance and deterrence measures in Eastern and Central Europe. In July 2018, the Prime Minister announced Canada would renew its contribution to NATO through Operation REASSURANCE until March 2023. 
This increases the number of CAF members deployed to NATO's enhanced Forward Presence Battle Group Latvia to 540 from 455. Canada's contribution will also continue to include air surveillance, air policing, training, and maritime forces.