Defence Minister Harjit Sajjan wrapped up a five-day trip today to the United Kingdom and the Middle East to meet with deployed Canadian Armed Forces members, dignitaries, counterparts, civil representatives and members of the Canadian defence industry.
During his trip, which took place from Dec. 15-20, the Minister visited Jordan, the United Arab of Emirates (UAE), Kuwait and the United Kingdom.
The trip started out in Jordan where Sajjan met with is Majesty King Abdullah II, the Prime Minister of Jordan and Minister of Defence, His Excellency Hani Fawzi Al-Mulki, and the Chairman of the Joint Chiefs of Staff, Lieutenant General Mahmoud Freihat.
While in Jordan, he announced Canada's intent to support the construction and rehabilitation of a road along Jordan's northern border that will better protect the country from potential threats.
He also held a roundtable discussion with representatives from think tanks about complex regional issues.
Next Sajjan visited the UAE, where he met with His Highness General Sheikh Mohammed Bin Zayed Al Nahyan, Crown Prince of Abu Dhabi and Deputy Supreme Commander of the UAE Armed Forces; His Highness Sheikh Abdullah bin Zayed Al Nahyan, Minister of Foreign Affairs and International Cooperation; and His Excellency Mohammed Ahmed Al Bowardi, Minister of State for Defense Affairs.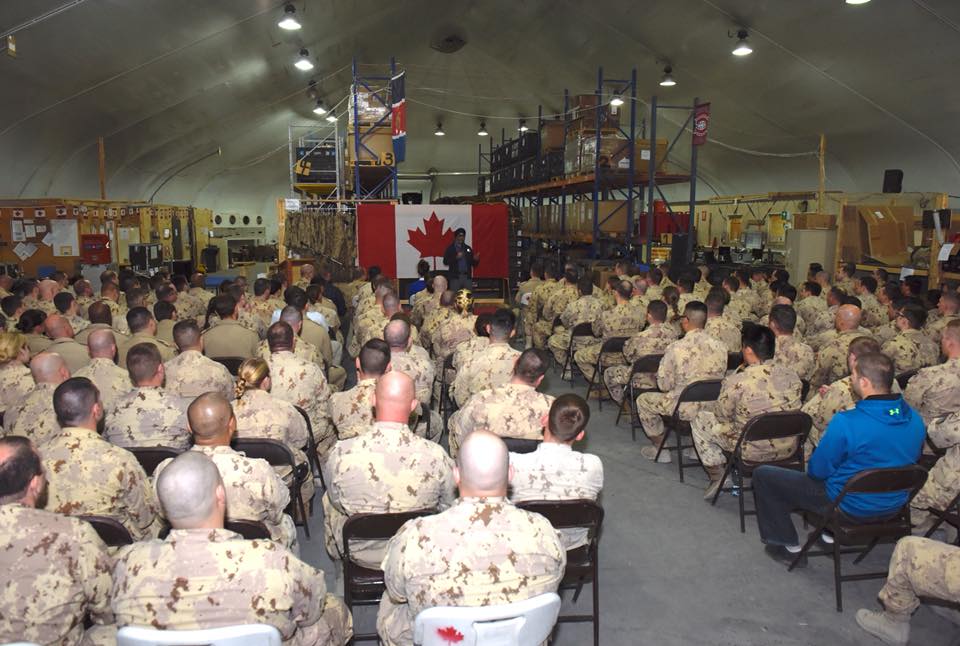 In order to strengthen relationships between the two countries, Minister Sajjan signed the Canada-UAE Defence Cooperation Arrangement with His Excellency Mohammed Ahmed Al Bowardi, Minister of State for Defense Affairs.
During his visit to Kuwait, Sajjan met with he met with His Excellency Sheikh Nasser Sabah Al-Ahmad Al-Sabah, Kuwait's First Deputy Prime Minister and Minister of Defence.
The overseas trip rounded off in London, UK he met with British Secretary of State for Defence, the Right Honourable Gavin Williamson. Together, the two discussed Canada-UK defence cooperation, next steps in the evolving nature of the Daesh threat, and outcomes from the Vancouver UN Peacekeeping Defence Ministerial held in November.
"As we wrap up a productive and successful year, this visit gave me the opportunity to thank the women and men of the Canadian Armed Forces who are far from home this holiday season. I also had the opportunity to engage our partners on critical defence and security challenges and opportunities. This includes our shared priority of empowering female leaders in our forces – an important step that will strengthen the work of our militaries. I reiterated Canada's commitment to working with the global community to build a lasting peace, based on countering the root causes of radicalization, so that future generations can live in a safer and more secure world. I look forward to continuing our dialogue in the New Year," said Minister Sajjan.