Col. Robin Holman Appointed Judge Advocate General
June 27, 2023 marked the last day for RAdm. Geneviève Bernatchez as Judge Advocate General. She held the position for six years. BGen. Robin Holman was formally appointed on July 21, 2023. Images courtesy of CAF.
The sixteenth Judge Advocate General (JAG) of the Canadian Armed Forces (CAF) was appointed in June by the former Minister of National Defence Anita Anand.
Appointed when he was a colonel, BGen.Robin Holman will be in the role for four years and was promoted to the rank of Brigadier-General.
"I am pleased to welcome Colonel Robin Holman as the sixteenth Judge Advocate General. I look forward to working with Colonel Holman to deliver transformational change for the military justice system, and I extend my congratulations to him," said Anand.
The new appointment went into effect June 28, 2023.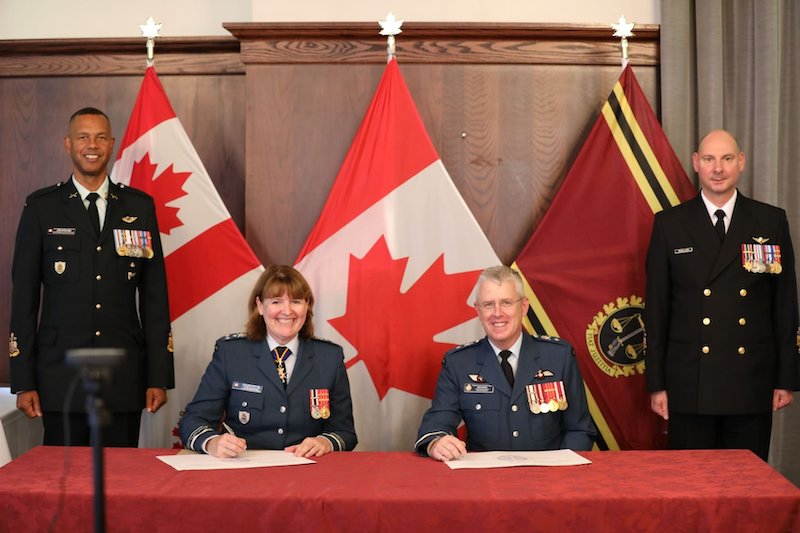 The newest legal advisor to Canada's military
According to his DND biography, BGen. Holman joined the CAF in 1986. He is a graduate of the Royal Military College of Canada (B.Eng.), Queen's University (LL.B.) and McGill University (LL.M.). He joined the Office of the Judge Advocate General as a legal officer in February 2002.
Over the course of his career, he has served in various legal capacities, including: military prosecutor and deployed legal officer. He also served in leadership roles in the Office of the JAG, such as Deputy JAG for Military Justice and Deputy JAG for Operational and International Law.

BGen. Holman has served as Acting Judge Advocate General since Nov. 2021.
"It is an honour to be appointed as the 16th Judge Advocate General of the Canadian Armed Forces. I am proud to lead a team of dedicated legal officers, public servants and other CAF members who, in partnership with colleagues across the Government of Canada, provide essential legal services to the Canadian Armed Forces and the Department of National Defence across the spectrum of military law in order to enable Defence Team activities and operations at home and abroad," said BGen. Holman.
In his role as JAG, he will be the legal advisor to the Governor General, the Minister of National Defence, the Department of National Defence, and the CAF in matters of military law.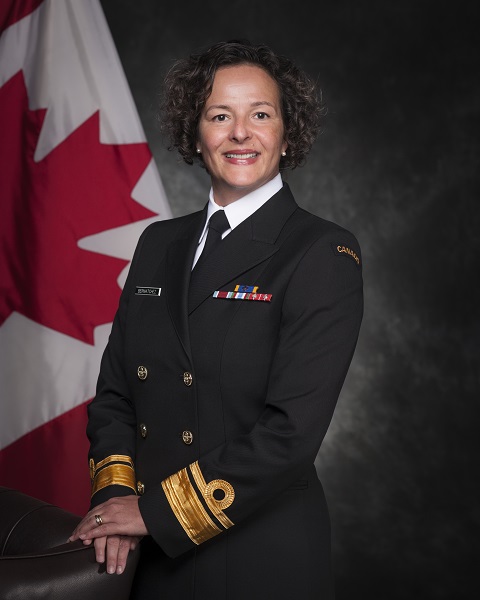 Former Judge Advocate General Retires
BGen. Holman will be replacing RAdm. Geneviève Bernatchez. Bernatchez was the first woman JAG. She will retire after 26 years of service as a Regular Force Legal Officer.
According to the CAF, a Solicitation of Interest notice for the Judge Advocate General was distributed on December 22, 2022. Officers wanting to be considered for this Governor in Council appointment were invited to submit their interest to the Minister by January 27, 2023. Candidates were invited to undergo assessments and interviews prior to the selection and appointment of the next JAG.