CF Health Services Group welcomes new Commander and Surgeon General
Rear-Admiral Rebecca Patterson assumed command of the Canadian Forces Health Services Group (CF H Svcs Gp) from Major-General Andrew Downes on July 7 during a private ceremony held at National Defence Headquarters in Ottawa.
During the same ceremony, MGen Marc Bilodeau assumed the duties of Surgeon General for the Canadian Armed Forces (CAF), also from MGen Downes.
Vice-Admiral (VAdm) Haydn C. Edmundson, Commander, Military Personnel Command presided over the ceremony.
General Jonathan Vance
General Johnathan Vance, chief of the defence staff, was present and congratulated RAdm Patterson and MGen Bilodeau on their promotions and assumption of new duties.
"They bring to their new roles a wealth of knowledge and experience, and I am confident that their strategic medical leadership will ensure our members continue to benefit from our exceptional healthcare," Vance said.
RAdm Patterson stated she is honoured to take over as Commander of Canadian Forces Health Services Group.
"CF H Svcs Gp plays a critical role to CAF members, keeping them healthy so that they will be ready when called upon. My top priority is continuing to build an organization where people are viewed as our greatest resource and the health and well-being of our members is paramount," she stated.
MGen Downes set an example as an outstanding leader, said MGen Bilodeau in his speech.
"I plan to continue this positive momentum in the years to come in providing the best advice to improve health in support of CAF operational readiness," he stated.
After nearly 31 years on July 31, 2020, MGen Downes will retire from the CAF.
In his remarks, MGen Dowes stated, "The time I have spent leading the Canadian Forces Health Services Group has been extremely rewarding thanks to the dedicated men and women that make up this team. It has been an honour for me to serve alongside them and witness their compassion and professionalism over the years."
Most recently, MGen Downes has played a key role in providing expert advice during the COVID-19 pandemic. MGen Downe's leadership and the work of CAF care providers saved lives by helping vulnerable Canadians get the urgent care they needed.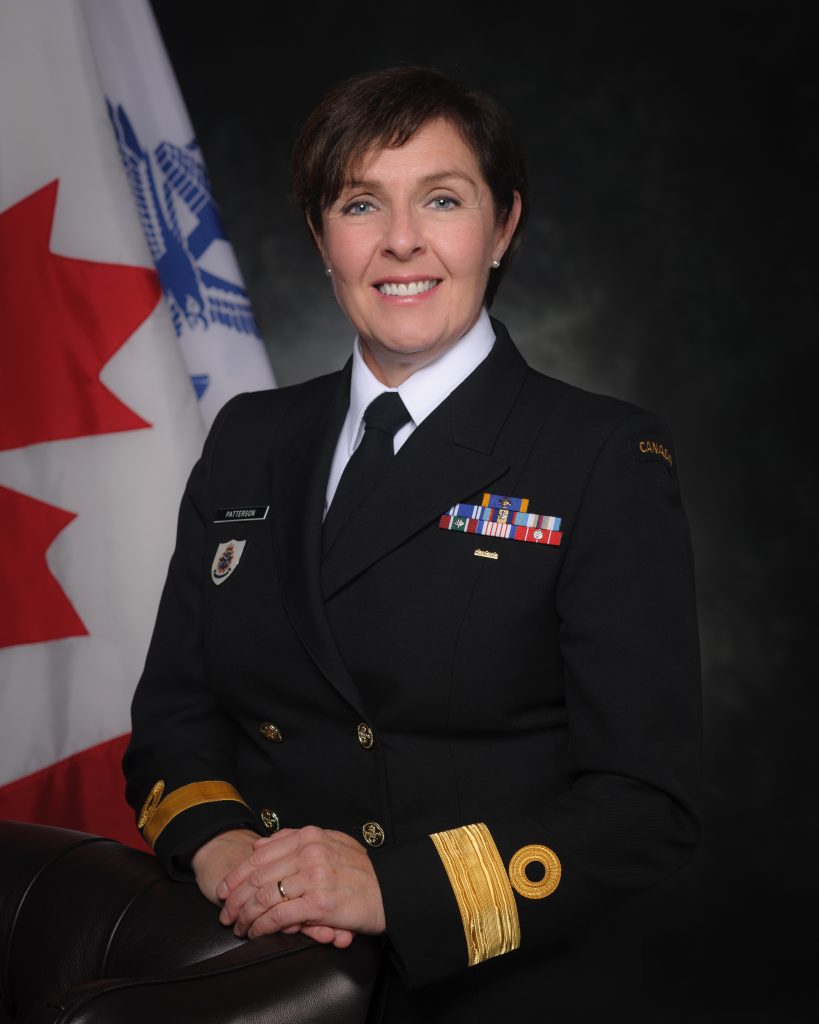 RAdm Patterson Service Over the Years
RAdm Patterson enrolled in the CAF as a critical care Nursing Officer in 1989.
During her career, she has acquired a wide range of Command experience including, Command of the Canadian Forces Health Services Centre (Atlantic), the Canadian Forces Health Services Training Centre, 1 Health Services Group, and most notably, Deputy Commander of the Canadian Forces Health Services Group.
RAdm Patterson deployed as a member of Op SCALPEL with 1 Canadian Field Hospital during the Persian Gulf Conflict in 1991 (Saudi Arabia), Op DELIVERANCE in support of the Canadian Airborne Regiment in 1993 (Somalia), and Op ATTENTION with the NATO Training Mission – Afghanistan (Kabul) 2011-2012.
Most recently, RAdm Patterson served as Director-General Professional Military Conduct – Operation HONOUR (DG PMC-OpH).
MGen Bilodeau Service
Before enrolling as a reservist in the Cadet Instructor Cadre in 1992, MGen Bilodeau was an Army Cadet for six years.
In 1995, during his third year in medical school, he enrolled in the Regular Force under the Medical Officer Training Program. He completed his residency in family medicine at Université Laval, Quebec City, in the summer of 2000.
Over the course of his career with the CAF, MGen Bilodeau has served in numerous senior leadership roles, including as Commanding Officer of Canadian Forces Health Services Centre (Ottawa), Director of Medical Policy at Health Services Group Headquarters in Ottawa, and Commander of 1 Health Services Group in Edmonton. Since 2019, MGen Bilodeau has served as the Deputy Surgeon General.
"I am honoured to take over as CAF Surgeon General and continue to work with this great team that I have learned to know and respect over the last several years," said MGen Bilodeau.
"Time and time again, our Canadian Forces Health Services personnel rise to whatever challenges they are faced with and demonstrate their unwavering commitment to improve the health of our fellow CAF members. My predecessor Major-General Downes has set an excellent example over the past three years as an outstanding and professional leader," MGen Bilodeau.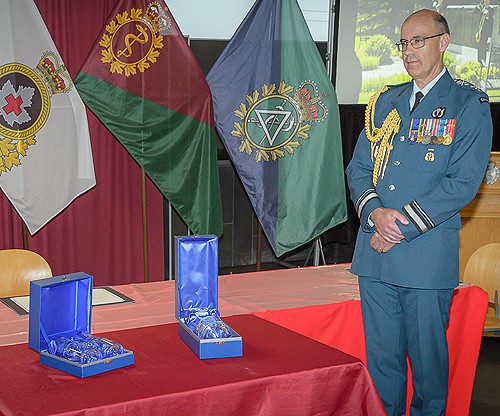 MGen Andrew Downes Final Words
Upon his retirement, Major-General Andrew Downes noted, " I will truly miss working with such an exceptional group of people. I know that Rear-Admiral Patterson and Major-General Bilodeau will provide the strong leadership needed to maintain the exceptional health services provided by our military health system."