Canadian Forces Snowbirds Pilot forced to evacuate aircraft before performance
On Sunday, October 13th, Snowbird 5, Capt. Kevin Domon-Grenier was 'forced' to land and eject from his CT-114 Tutor aircraft prior to the team's performance at the Atlanta Airshow. Event organizers cancelled the rest of the show after the crash.
A video uploaded to social media shows a cloud of grey smoke emerging from the plane wreckage. The aircraft crashed in an unpopulated pasture near Brookes, Ga, around 1:30 EDT. No one was harmed.
However, the pilot was taken to a nearby hospital as a precaution and later released. The crash site has since been secured by local law enforcement.
Capt. Kevin Domon-Grenier was released from the hospital Sunday night. The CF Snowbirds Twitter account tweeted, "It is too early to speculate on the cause of the incident. We are thankful Kevin and the public are unhurt."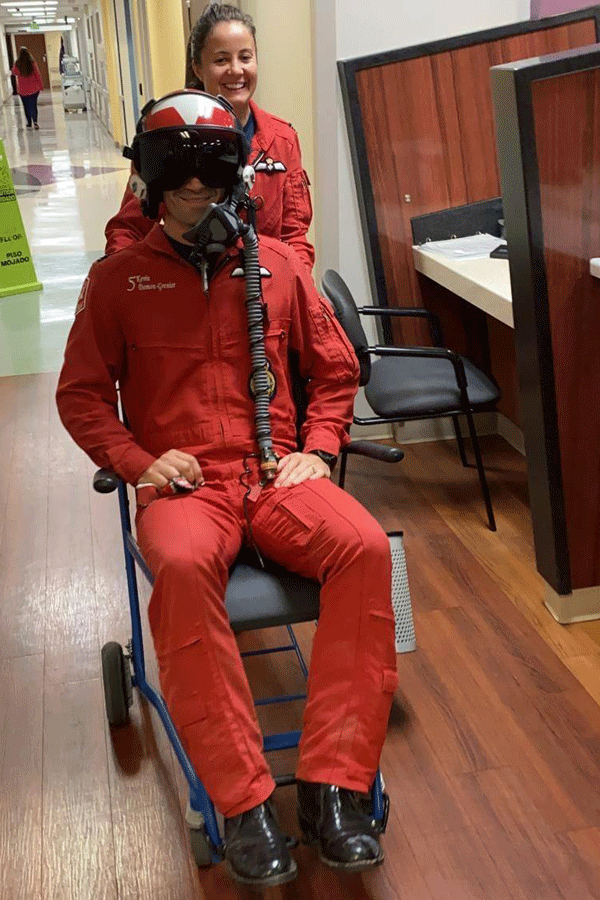 Commanding Officer of 431 Demonstration Squadron, Lieutenant-Colonel Mike French stated in a press release, "It is too early to speculate whether the Snowbirds will take part in their last airshow of the 2019 season which is currently scheduled for October 19 and 20 in Houston, Texas. The priority right now is to provide support to the members of our squadron and their families and to investigate fully the cause of the accident."
Based at 15 Moose Jaw near Moose Jaw, Saskatchewan, the Snowbirds are officially known as 431 Demonstration Squadron.

"15 Wing Moose Jaw, the home base of the Canadian Forces Snowbirds, will provide the team, their families and the military community at 15 Wing the support resources they need at this time," French added.
Details regarding the precise circumstances that caused the crash are currently unknown.
According to Royal Canadian Air Force website, "Serving as ambassadors of the CAF, the CF Snowbirds demonstrate the high level of skill, professionalism, teamwork, discipline, and dedication inherent in the men and women of the CAF and they inspire the pursuit of excellence wherever they go in North America."
The Royal Canadian Air Force Snowbirds have been performing since 1971.