2 Division military personnel deploy to Latvia 
The first group of approximately 165 soldiers left Quebec City on January 3 for Latvia on Op REASSURANCE.
Two other groups of military personnel will also be leaving on the six-month deployment to form the multinational tactical grouping of the enhanced advanced presence in Latvia. 
In total, 450 Canadian Armed Forces personnel, most from the 12th Canadian Armoured Regiment, based in CFB Valcartier, are being deployed on Op REASSURANCE.
Op REASSURANCE brings together military activities undertaken by the Canadian Armed Forces, since 2014 in support of NATO calming and deterrence measures in Eastern and Central Europe. These measures aim to reinforce NATO's collective defence. It also shows the strength of Allied solidarity.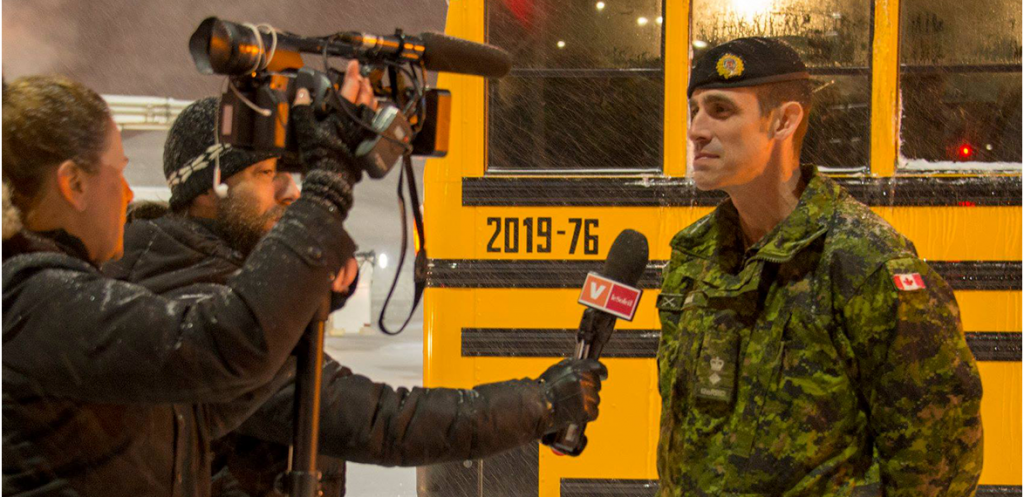 Lieutenant-Colonel Philippe Sauvé, Enhanced Forward Presence Battle Group Latvia Commander, says their plan is built on the excellent work of previous rotations and go forward.

"As the new Commanding Officer, I look forward to leading this professional Battle Group over the next six months, we are prepared for success thanks to the hard work done by the past rotations and we look to build on those successes as we forge ahead," says Lt. Col. Sauvé.
Canadian Armed Forces members will participate in different exercises with the other nations of Enhanced Forward Presence Battle Group Latvia. Sometimes large scale exercises, other times troops will be training in small groups, each time the goal is to work as one team. 
Some units have already started to train with other Nations, but next month the group will conduct their first major exercise, Integration Capstone Exercise (ICE), an exercise in which all Nations of eFP BG Latvia will be working together.
For more information about Op REASSURANCE or other Operations visit the Canadian Armed Forces website.