There is no better time than the start of the new year to think about where you are at in terms of your military life. It may be the perfect time to re-prioritize, get organized, re-assess how you are doing, how your relationships are working, what you need and what you don't need in your life. I am basically trying to suggest that you begin to restore some balance to your lives, and this isn't easy to do if you are part of a military family.
23 Hours of Available Time
A Toronto doctor just completed a study and suggested that we should all think of our days as being 23.5 hours long to schedule things into – that the 0.5hr should be a mandatory exercise period. I am suggesting that this year you consider taking an additional 30mins to re-assess, organize, prioritize and make time each day to focus on the things that matter most to you. Consider the idea that your day only has 23 hours of available time in it for everything else.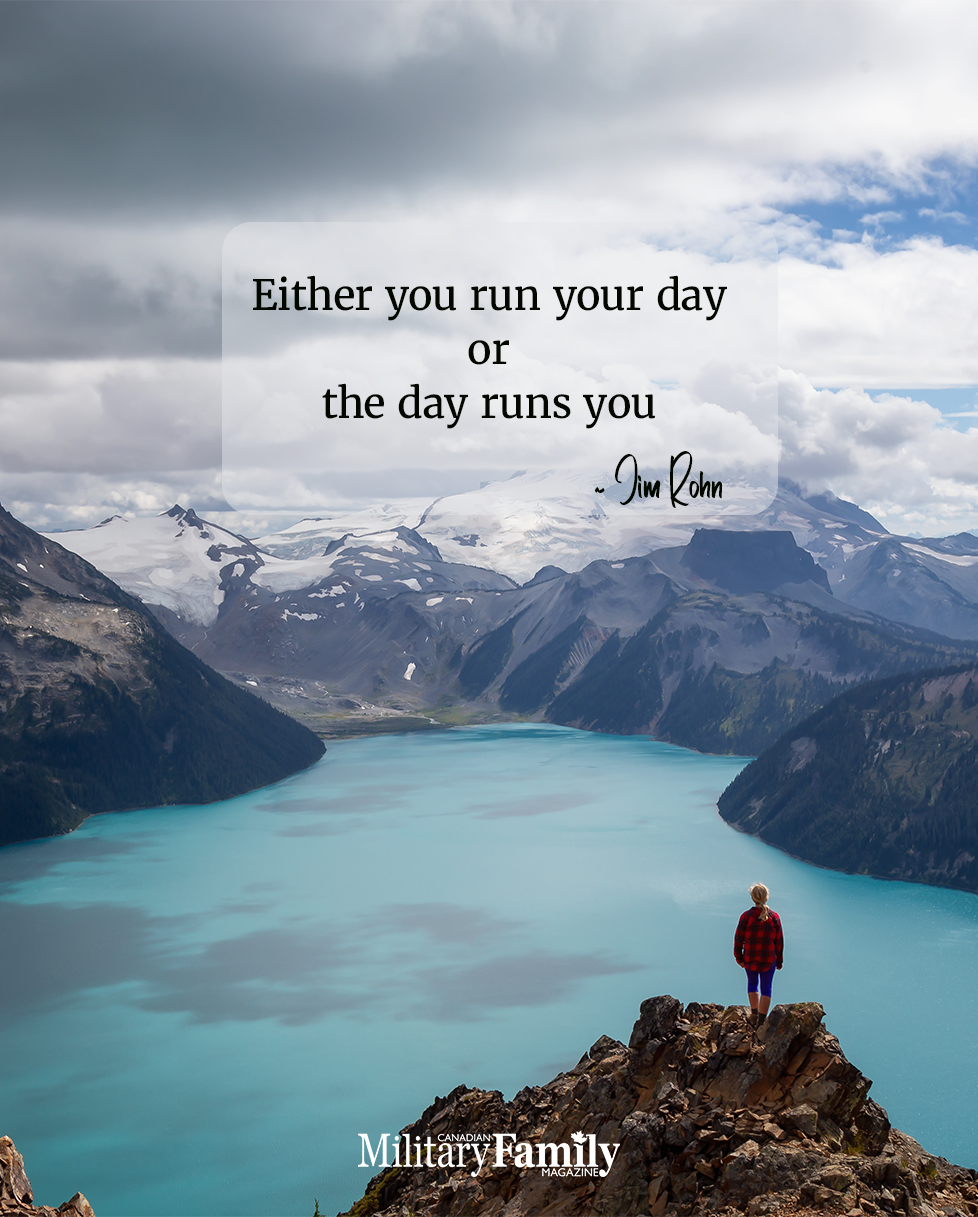 Pen, Paper, Practice
While this is easy to write on paper, it isn't easy to put into practice. You are either dealing with constant absences, waiting for a deployment, experiencing one, trying to re-adjust now that they're back, struggling through an IR, or biting your nails, waiting to find out if you're posted. With that stress, you are probably also trying to keep on top of school, work, bills, housework, meals, homework, grocery shopping, doctor's appointments, being a taxi driver, being a wife, husband, father, mother, friend and colleague.
Look Objectively
My first suggestion is to make a chart like the one below. (PRINT CHART PDF HERE). Look at your life as objectively as possible and then begin to prioritize and make a plan to get some balance back to areas that need it. Be honest with yourself as we often tend to put off, avoid or not acknowledge the areas in our lives that are the most in need of our time.
Areas of your life should include things like:

house,
work,
relationship with ________,
children,
school,
exercise,
physical health,
mental health,
time for myself,
friends,
family,
marriage,
sex life,
sleeping,
eating, etc.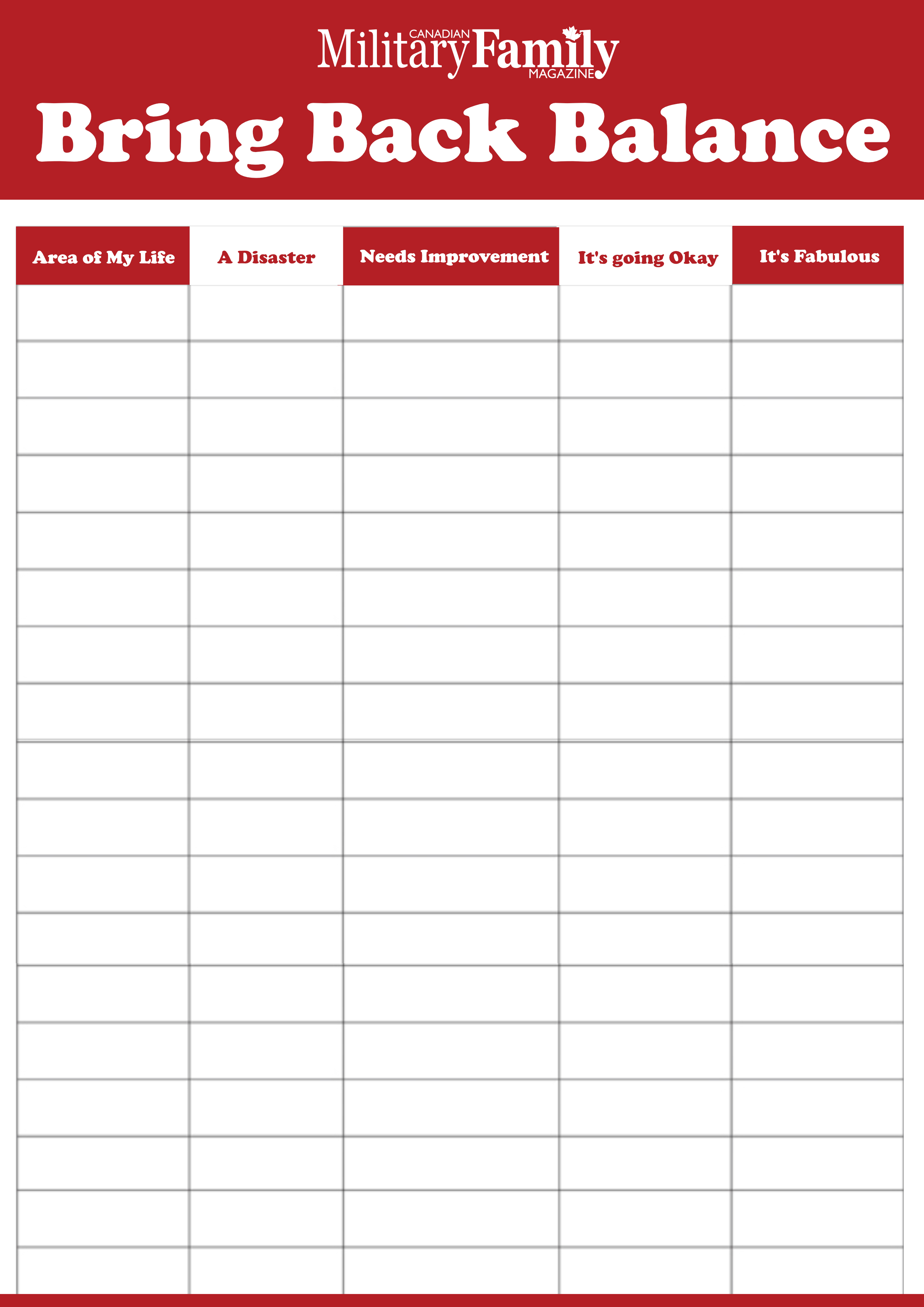 Use the chart this month and take a good look at where you are, and then use a highlighter to really look at which areas of your life need your scheduled 30 minutes a day to work on improvement.
Look for the next steps article, where I will have tips for making a plan and following through.
Downloadable PDF visit here.
Visit Megan's website www.whileyouwereaway.org for more tips.