Chief, Professional Conduct and Culture issues statement regarding testimonies
In response to the troubling testimonies of those who experienced sexual assault and misconduct within the Canadian Armed Forces (CAF) and the Department of National Defence (DND), Chief, Professional Conduct and Culture (CPCC), Lieutenant-General Jennie Carignan, and Chief Warrant Officer Bob McCann set the stage for change in a message released on July 21, 2021.
Heartbreaking Testimonies
They opened the message by acknowledging that, "Regardless of who we are or where we work in the Defence Team, we have all been witness to the troubling news that has shaken our organization over the past months." Both continued to express, "quite frankly, these testimonies break our hearts."
Back in April, both Carignan and McCann started leading a new organization designed to try and combat all forms of systemic misconduct. According to the message, the CPCC's mission is to align the CAF/DND's culture and professional conduct with the core values they intend to uphold.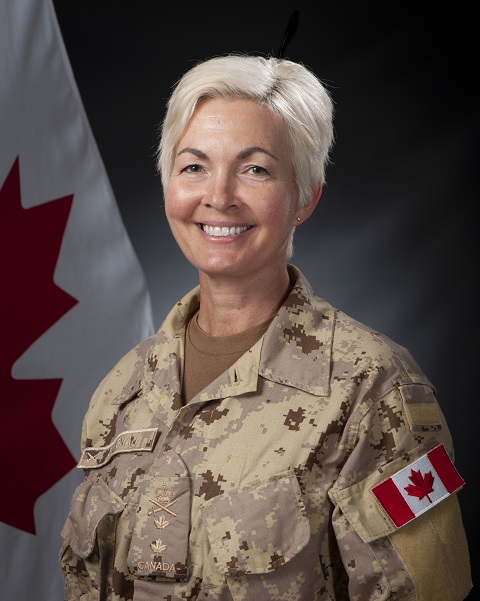 Strengthen Professionalism
"Our goal is to strengthen professionalism across Defence to create the healthy, safe, and inclusive organizational culture that you not only expect but that you deserve," the message stated.
In the same breath, in the message, they noted the need for reconciliation between the values of the CAF and how they are abided to create a future where everyone contributes to an inclusive, respectful, and physically and psychologically safe environment, regardless of individuality, conditions are being set to achieve this.
"We are so much stronger when we all work toward a common purpose, harnessing our collective talent," Carignan and McCann stated.
"A Lot to be Proud"
While reflecting and taking steps towards a healthier organization, both noted that it is important to still recognize that the CAF has a lot to be proud of.
"As a Defence Team, we are doing tremendous good at home and abroad to serve our communities, our country, and to support our Allies and partners," read the message.
Acknowledging and recognizing that there is an issue within the CAF allows for a step in the right direction noted the message.
The message noted some of the problems that harm our members, weaken our mission, and undermine efforts as a Defence Team are:

Racism and any discriminatory behaviours.
Sexualized culture.
Misconducts in all its forms.
Toxic competitiveness and abuse of authority and its many ugly manifestations.
"Every individual deserves respect, dignity, and recognition for who they are. Every person has a place in the Defence Team, regardless of gender, sexual or gender identity, race, or religious beliefs. Outdated and unacceptable actions or beliefs that marginalize anyone in our organization do not belong," noted Carignan and McCann.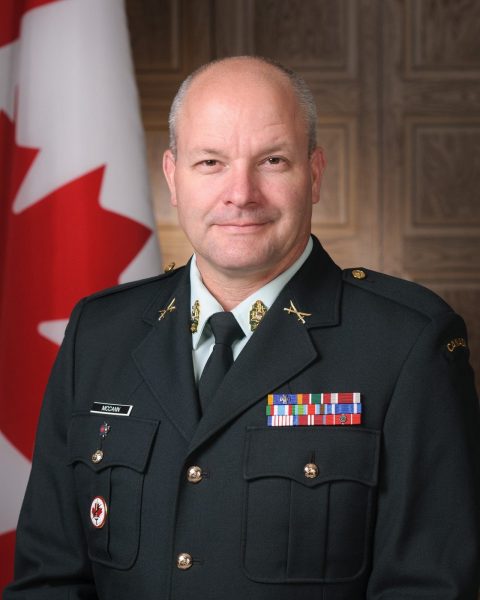 Moving Forward
The message noted it is the CPCC's duty and responsibility to help combat racism, discrimination, sexualized culture, and toxicity in workplaces. The CPCC will work with all Defence Team members to focus on institutional and systemic factors that allow any form of misconduct to occur. In addition to this, they encourage everyone to self-reflect on individual behaviours, including personal unconscious biases that might enable hateful conduct and sexual misconduct.
Short Term Goals
The CPCC highlighted a list of things they want to tackle in the short term. As stated in the message, most of these items focus on setting up Defense-wide consultations and creating clear expectations of inclusive leaders at all levels.
We will concentrate on restorative services to provide opportunities for individuals, teams, and institutions to collaborate to repair harm, promote accountability, and encourage voluntary and active participation of all concerned parties, including support persons.
We will review the complaint system to identify solutions to make it more efficient and adapted to victim's needs while ensuring due process for all.
We will take informed risks, and this likely means we will get some things wrong. We will count on you to tell us when this happens so that we can take corrective action. This is too important for us to get it wrong.
In Closing
The CPCC closed their message stating, "Together, we will come out of this process better and stronger. We will collectively seize this opportunity to improve our culture and how we relate to one another. Leadership will correct our deficiencies which will, in turn, allow us to build on our strengths. We believe in the Defence Team. We believe in you."
While the process of this solution is underway, existing resources and systems to file a complaint or report an incident may be used. The CPCC invites everyone to familiarize themselves with the Workplace conflict, misconduct, and harassment resolution web page that provides all the necessary information.
For more information regarding the Chief, Professional Conduct and Culture, visit here.