CAF release info regarding COVID-19 and APS 2021
Released on March 18, 2021, CANFORGEN 028/21 CMP 018/21 focused on this year's Active Posting Season (APS), giving direction in response to the COVID-19 pandemic and vaccine roll-out.
As the CANFORGEN pointed out, APS is always a stress point for Canadian Armed Forces (CAF) members and their families. Add the ongoing pandemic combined with the vaccine roll-out timelines require concerted efforts to reduce concern for all affected individuals.
This year's APS continues to see the CAF responding to the challenges of the ongoing COVID-19 pandemic. A significant advantage in the coming year is the roll-out of the COVID-19 vaccine, noted the document.
The CANFORGEN noted the vaccine roll-out is not expected to be completed prior to active posting season (APS) 2021. As with APS 2020, strategic and operational planning continues to mitigate the impacts of COVID-19 on CAF members, their families, the institution, and operations around the world.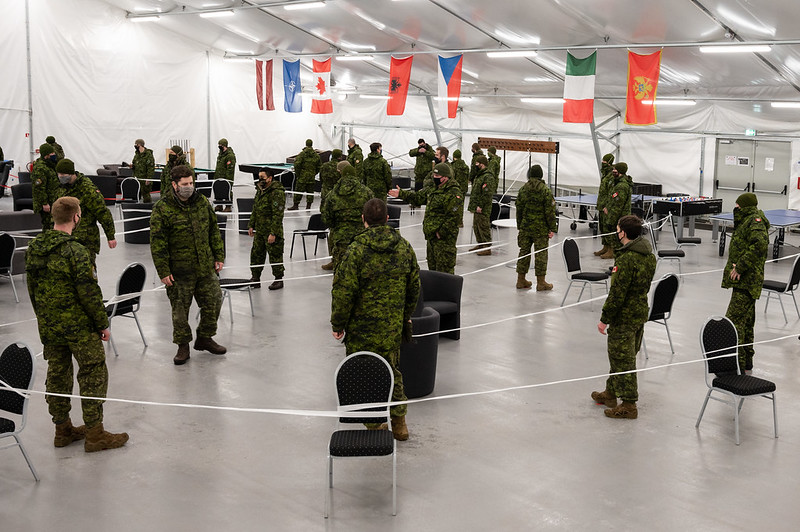 CANFORGEN: APS 2021 direction in response to COVID-19 and vaccine roll-out provided preliminary details of the CAF's plans for executing APS 2021. It supersedes the CANFORGEN released on March 3, 2020, which outlined relocation planning in relation to COVID-19 for the 2020 active posting season.
The 2021 posting season will progress in order to meet institutional and individual professional needs. To this end, essential moves will occur to ensure that the CAF continues to deliver effects to Canada and Canadians now and into the future.
Planning for postings, especially those involving moves, will be done deliberately and in full consideration of the CAF and member's needs. People will be kept informed as the situation develops and the posting season approaches.
The CANFORGEN noted this particular would be augmented by other information in separate correspondence (SEPCOR), including information specific to travel considerations and restrictions as the conditions evolve.
In general, members must be aware that physical moves may take longer to arrange and facilitate and that additional protective measures may be required to ensure the health and safety of families, moving company employees, and the general public.
CAF members shall adhere to the Surgeon General's, Public Health Agency of Canada (PHAC), provincial, territorial, and host nation directives related to COVID-19, including the use of personal protective equipment (PPE) when required.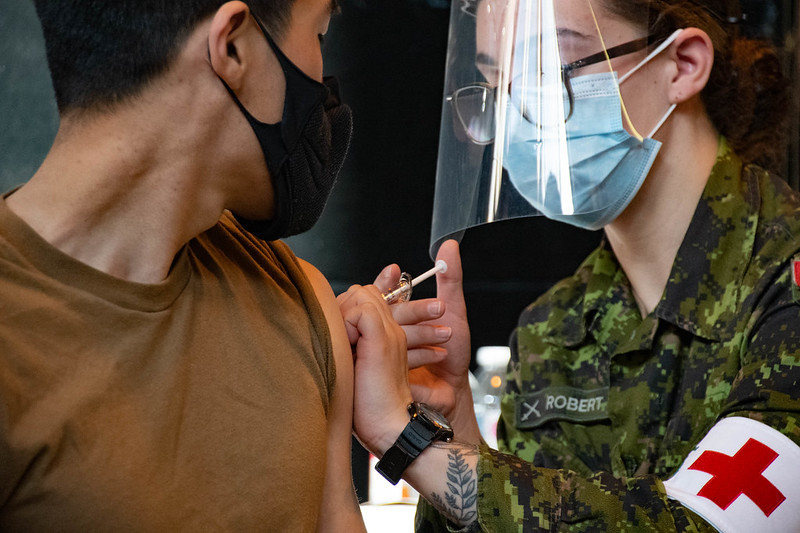 COVID-19 & VACCINATIONS
Some provinces, territories, and countries may require proof of vaccination status, proof of COVID-19 status, and quarantine before and/or after arrival. Members and their dependents must be aware of these requirements and plan accordingly.
Members and their dependents must take into account the advice regarding vaccine dosing interval from health professionals. In planning travel to the new location, members and their dependents must be aware that administration of most COVID-19 vaccines requires two doses administered in the same province/territory/location, approximately one month apart.
When two doses of vaccines are used, members and dependents who have been administered the first vaccine dose at origin should not plan to travel to the new location until the second vaccine dose has been administered unless this is permitted and endorsed by the health service expert, and confirmed to be supportable at the destination.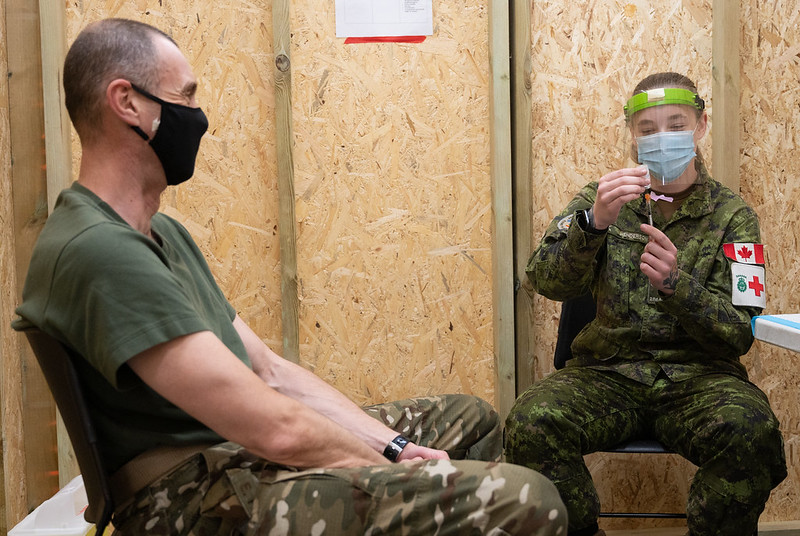 Vaccination requirements for members and their accompanying dependents
Direction on vaccination requirements for members posted inside Canada, including with accompanying dependents, will be covered in SEPCOR.
Direction on vaccination requirements for members and dependents proceeding OUTCAN, or those members and accompanying dependents who are cross-posted between different OUTCAN geographic locations, will be confirmed in SEPCOR by VCDS OUTCAN.
House hunting trip (HHT) / destination inspection trip (DIT)
Given the evolving situation concerning COVID-19 travel restrictions, quarantine requirements, and COVID-19 testing requirements both domestically and internationally, HHTS/DITS may be prohibited or restricted.
If quarantine is required at the destination, then HHTS/DITS are not authorized. Approving authorities are responsible for ensuring that all COVID-19 travel restrictions, quarantine requirements, and testing requirements are complied with before authorizing member's and dependants' travel.
Procedures and policy guidance concerning HHTS/DITS and quarantine for the 2021 active posting season are currently under review. Specific direction related to the conduct of HHTS/DITS in a COVID restricted environment will be provided in a separate CANFORGEN.

Change of strength (COS) and report for duty (RFD) dates
Gaining and losing unit commanding officers can authorize an RFD 30 days in advance of a COS date and up to 90 days after a COS date. An additional 90 days can be authorized by losing level one (L1) commanders for a total max of 180 days after the COS date.
The responsible career manager shall be informed of changes to RFD that are greater than 30 days beyond the published COS. While efforts to observe the traditional active posting season in the summer months remain preferable, gaining and losing unit commanding officers and members who are posted should anticipate delays and remain flexible regarding COS dates.
Losing unit commanding officers will grant authority for posted members to proceed with travel associated with the posting move and will advise the gaining unit Commanding Officer of the members' travel plans, including the expected arrival date at the new unit. Gaining unit Commanding Officers will consequently confirm with the losing unit the arrival of the member once the member has signaled their arrival in the new location.
The vast majority of planned COS dates for the 2021 active posting season will be mid-July to mid-August. While July and August are the preferred windows for postings and associated moves, it should be understood that some reporting dates and moves may extend into the fall. The goal is to support all members' and families' needs in order to ensure family and dependant stressors are minimized.
Imposed Restriction will continue to be authorized to support members in accordance with the amendments made in the CANFORGEN released on July 13, 2020, to relocation planning in relation to COVID-19.
It is the member's responsibility to ensure that the Brookfield Residential Property Services (BGRS) member's secure website (MSW) reflects their current posting status.
Contingency cost moves for personal reasons, compassionate status, and compassionate posting will continue to be authorized in accordance with Defence Administrative Orders and Directives 5003-6.
The CANFORGEN noted that the CAF is a professional institution in which CAF members ultimately place service to country and the needs of the CAF ahead of personal considerations. As such, CAF members are required to remain mobile and deployable to meet the CAF's needs and enhance training and experience.
However, personal circumstances may arise that temporarily limit a CAF member's deployability or ability to perform duties. In these circumstances, the CAF member may be given special consideration in the form of compassionate status, with or without a compassionate posting. A CAF member may be released if CAF requirements preclude a contingency cost move for personal reasons or compassionate status, with or without a compassionate posting.
Members are reminded that you are not authorized to incur any move costs without a posting instruction. These expenses are not eligible to be reimbursed should the posting instruction not occur.
Members should be prepared for additional delays, which might affect move dates and time to destination due to conditions outside the control of the CAF or DND. The delivery or availability of COVID-19 vaccines to members and their families may require a delay to move dates.
Other delays could be imposed by governments, limitations of moving companies to meet demands, international restrictions, capacity of supporting organizations such as BGRS, internal move section capacity given other priorities in support of operations, etc.
In such circumstances, requests for increased periods between move out and move in and increased needs for accommodations will be managed by DCBA, whose duty is to enable members to have as stress-free a move as feasible under the circumstances.
A CDS priority continues to be that APS 2021 is achieved as seamlessly as possible while respecting the needs of our members and their families and, importantly, addressing the operational needs of the CAF in what continues to be a very challenging period.
Deliberate planning, proper communication, and full cooperation of all involved will be paramount to a successful APS. We appreciate the patience of the members of the CAF and their families as we continue with APS 21 planning.
DGMC will maintain communications with all personnel through normal email mechanisms. All career managers are accessible via DWAN email accounts and are able to respond to questions as needed.
CMP's administrative response centre (arc) is readily available to provide members simplified access to clarification and interpretation of CMP personnel policies. Furthermore, the VCDS is currently updating and will maintain a website throughout the APS that provides additional details regarding local travel restrictions.