Battlefield Bike Ride sets its sites on the Netherlands
Wounded Warriors Canada Battlefield Bike Ride is heading to the Netherlands this summer to celebrate their liberation and remember our military personnel who liberated them.
Organizers of the 2015 tour promise it will be the experience of a lifetime. Last year 100 riders took part. Organizers are hoping to top that number in 2015.
Together, riders will honour the fallen and help the living as they ride 560 kilometres over seven days. The 2015 fundraising requirement is a minimum $4000 per rider, with funds raised in support of various Wounded Warriors Canada programs.
"There is a tremendous sense of camaraderie among the riders. We become a team. We raise dollars, but we raise awareness for Wounded Warriors programs too, and it really is an amazing way to see Europe," said Todd McGowan, operations manager, BBR15.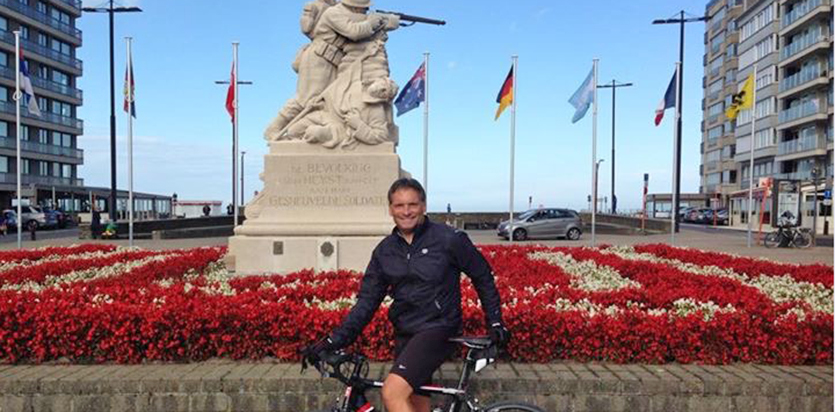 McGowan is a retired army chief warrant officer with 27 years service with the Canadian Armed Forces. He is an avid cyclist with extensive experience of European bike touring, and a Wounded Warrior himself having graduated from the WWC Veterans Transition Program for PTSD veterans.
The BBR15 will begin on June 12, 2015 where the organization's BBR14 tour ended this past summer, at the iconic Vimy Ridge Memorial. Departing Vimy, the ride will head north, following the footsteps of Canadian First World War troops, crossing into Belgium and Flanders Fields.
Riders will visit the sites of historic Canadian battles, and see where major Canadian operations took place. While visiting one picturesque European location after another cyclists will learn about the major role played by Canadians on the path to victory in Europe, as the world marks the 70th Anniversary of VE Day and the Liberation of the Netherlands.

McGowan explains he has tested the course to ensure the route is fairly flat. Riders will only tackle 90 kilometres each day, roughly four hours of ride time, with stops at historic locations built in.  After each day on the road cyclists are staying in comfortable hotels as well.
The focus of the ride will eventually shift to the Second World War and breaks will include the Canadian War Cemetery in Adegem, Belgium and the For Freedom Museum in Knokke-Heist, established by locals to honour their Canadian liberators.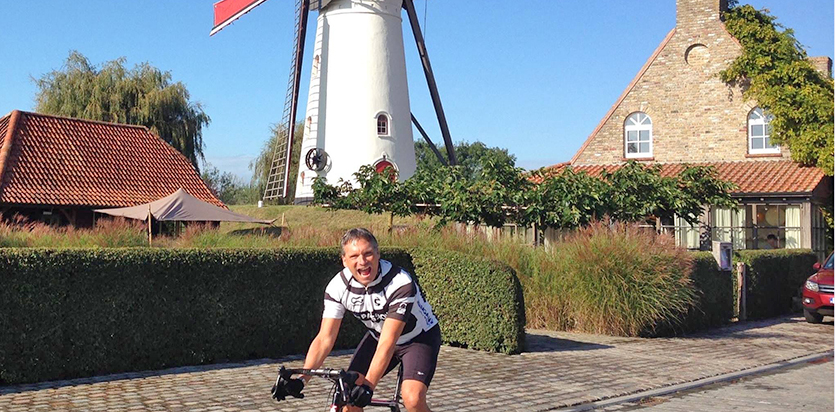 "The locations we visit pull at your heart strings; they just capture your heart. Holland felt the pain of not being a free country for five years. The people there have a deep reverence for the Canadian military," said McGowan.
A brief ferry ride will deposit everyone on the infamous Scheldt estuary, ground liberated by Canadians during Operation Switchback. Riders will trace the Canadian's historic march, passing through the Canadian War Cemetery in Bergen Op Zoom, through s'Hertogenbosch. he BBR15 will finally culminate in Nijmegen at Groesbeek cemetery in Holland on June 19th, 2015.
For detailed information about the ride or to register please visit: www.bbr15.ca
Get More! Receive six issues of Canadian Military Family Magazine in your mail box for only $17.95! Click here to subscribe NOW.