What To Binge-Watch on a Valentine's Day
With Valentine's Day here, and for those of us who are looking to spend the night in, with some pizza and good TV, we've got you covered. Here are some classic favourites to binge-watch this V-Day if you are alone. 
The Age of Adeline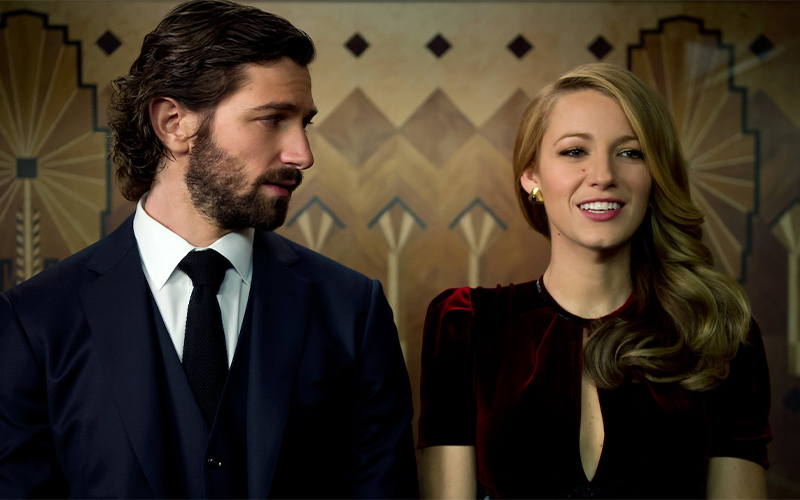 After an accident that prevents her from aging for almost eight decades, twenty-nine-year-old Adaline Bowman is forced to live alone, never allowing anyone to get too close for fear of her secret being exposed. After an incidental encounter with charming philanthropist, Adaline rediscovers her desire for romance. However, after spending the weekend with his parents, Adaline's secret is threatened, and she is forced to make a decision that could alter her life for good. The timeless gowns, the seamless movement through decades, and both Lively and Ford's strong commitment to their roles make this movie an outstanding Valentine's Day choice. (Netflix) Watch trailer here.
Bridget Jones's Diary
 Movies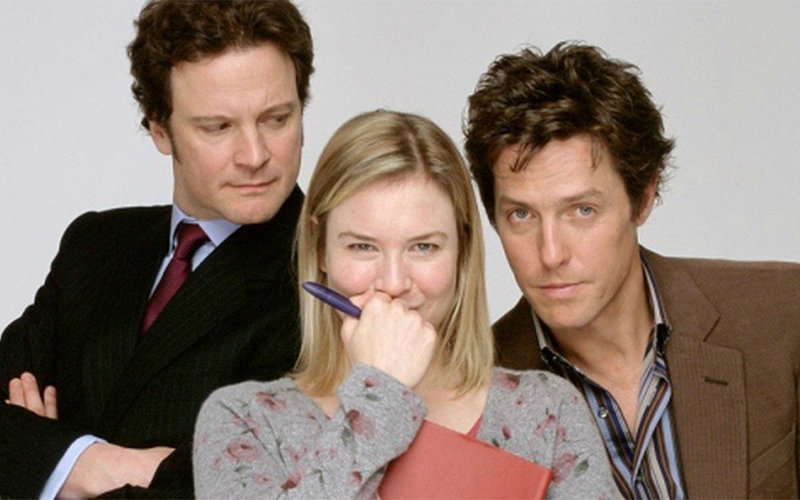 A modern-day classic, with two sequels that follow it, so my not make it a Bridget Jones binge watching day?  Renée Zellweger plays Bridget, an average woman who struggles with her weight, her age, her career, and her lack of a man. At the start of the new year, she decides to take control of her life and begins a diary where she promises to tell the honest truth… and that is when all the trouble begins. This movie promises laughs, tears, and an on-screen fistfight between Hugh Grant and Colin Firth. You can find Bridget Jones and Bridget Jones's Baby on Netflix. You can find both of them along with Bridget Jones: The Edge of Reason on Crave. Watch trailer here. 
Bridesmaids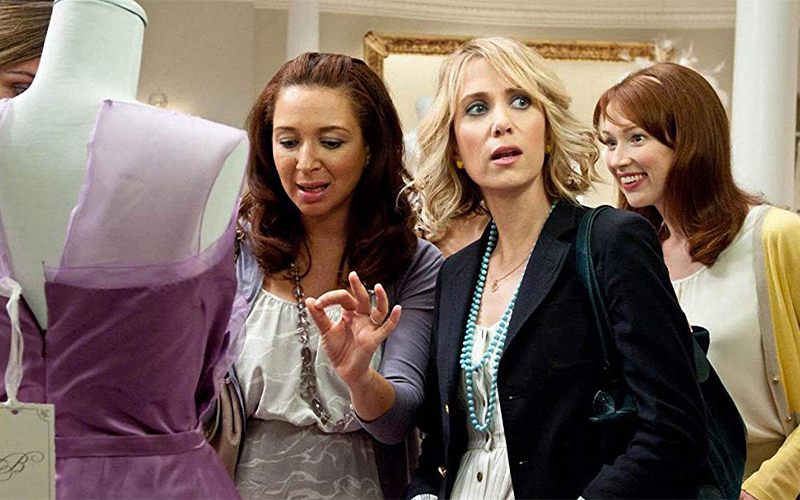 Annie, played by Kristen Wiig, becomes her best friend's maid of honour while her life unravels around her. She leads an eccentric group of bridesmaids through the expensive and bizarre rituals expected of the wedding party. Though struggling with her own relationship and financial issues, Annie shows just how far she will go for someone she loves. (Amazon Prime and Crave) Watch trailer here.
The Marvellous Mrs. Maisel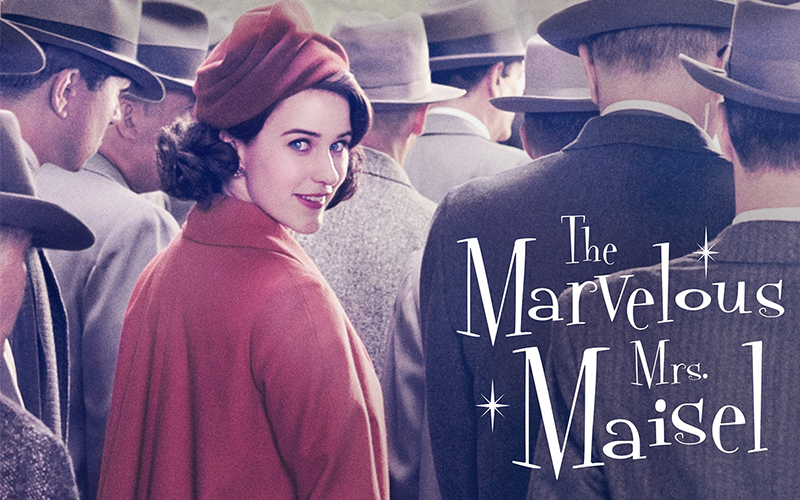 From the creators of Gilmore Girls, this American period comedy-drama web television series stars Rachel Brosnahan as Miriam Maisel, a housewife in the late 1950s who finds a love and knack for stand-up comedy. She has a great husband, two children, and a chic apartment on New York's Upper West Side, but her seemingly perfect life takes an unexpected turn when she finds her hidden talent. The show follows her journey from a comfortable life on the Upper West Side to cafes, bars, and nightclubs of Greenwich Village, as she pursues her dream. There are three seasons currently available. (Amazon Prime) Watch trailer here. 
Silver Linings Playbook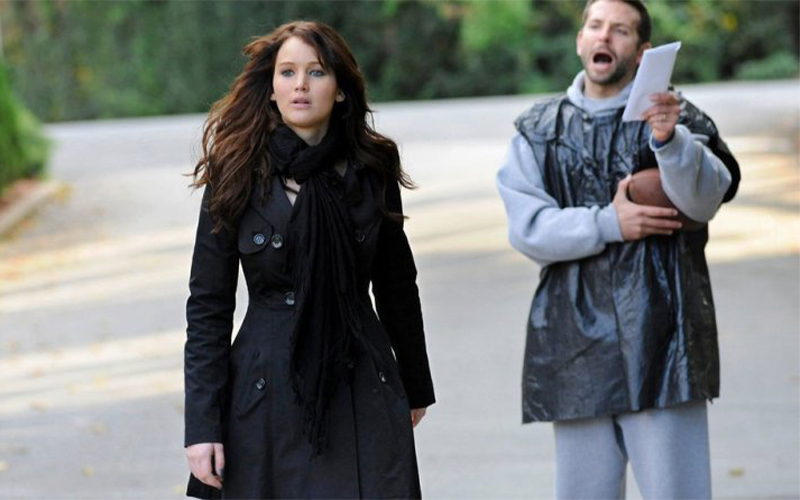 Based on the book of the same title, this rom-com-drama has Patrick "Pat" Solitano Jr (Bradley Cooper) dealing with his mental illness with the help of widow Tiffany Maxwell (Jennifer Lawernce). She also has mental health issues she is dealing with. Add Pat's dad, Pat Sr. (Robert De Niro), with his football bookmaking business and Pat Jr.'s mom, Delores (Jackie Weaver), trying to keep a handle on her son and husband. It is not hard to see why this flick was a box office success. The movie also features Chris Tucker, Anupam Ker, and Julia Stiles. Having read the book, this is the first time I have found a film to be better than the novel. (CRAVE TV). Watch trailer here
Pitch Perfect Movies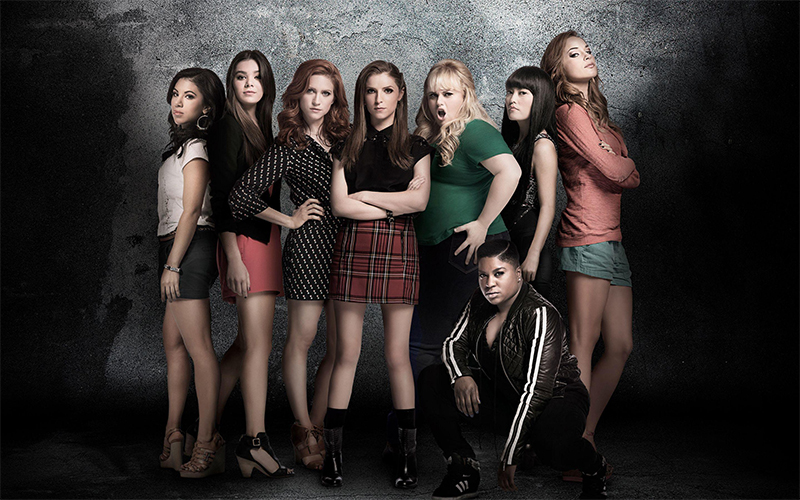 If you need a pick me up, Pitch Perfect might just be the fix! The film musical comedy follows the female acapella group, the Barden Bellas, from total despair to success: through friendship and failure. With upbeat music and a great cast: Anna Kendrick, Rebel Wilson, Anna Camp, Brittany Snow, Skylar Astin, Adam DeVine, and Elizabeth Banks, this movie, along with the two sequels, is sure to keep you from feeling lonely – at least for a while! You can find Pitch Perfect and Pitch Perfect 2 on Crave and Paramount+. Watch trailer here.
P.S. I Love You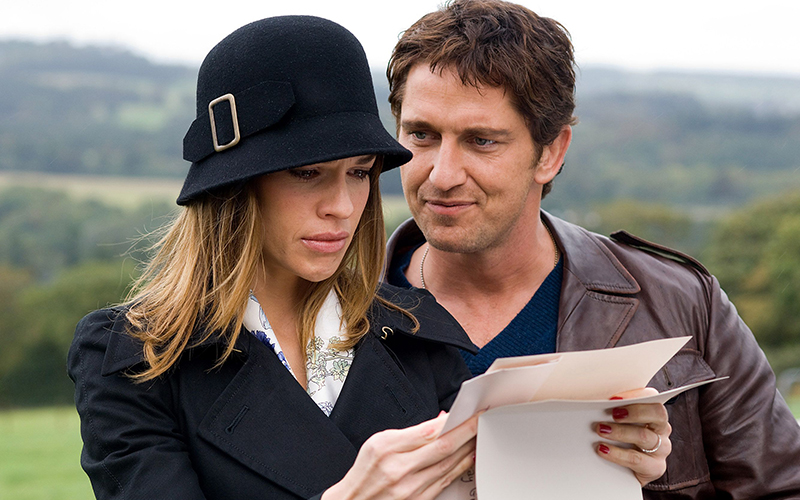 Featuring Hilary Swank, Gerard Butler, Kathy Bates, and Harry Connick Jr. P.S. I Love You follows Holly's (Hilary Swank) trials and tribulations as she rebuilds her life after losing her husband. While in the midst of her grief, the young widow discovers her late husband Gerry (Gerard Butler) has left her 10 messages to help ease her pain and help her start a new life. The flick also features stunning scenery of Ireland. Not available on streaming service, but you can rent it or buy it. Watch trailer here.
Life Itself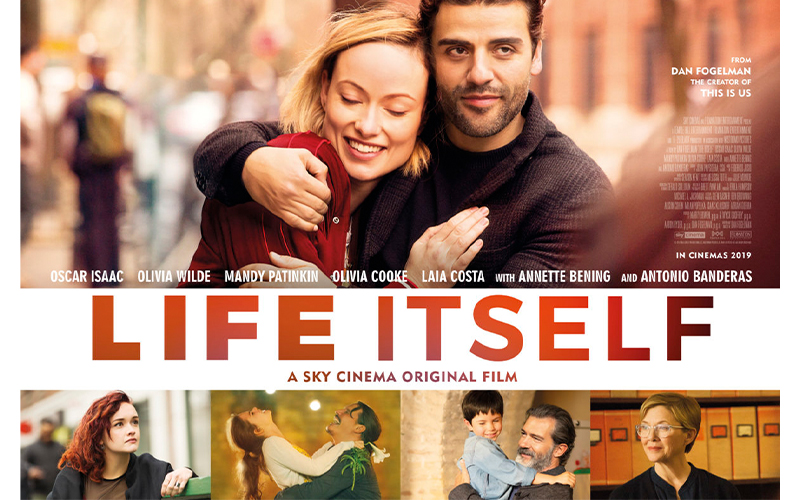 From the creator of This is Us, Dan Fogelman created, co-produced, and directed Life Itself. With a fantastic cast: Oscar Isaac, Olivia Wilde, Mandy Patinkin, Olivia Cooke, Laia Costa, Annette Bening, and Antonio Banderas. Set in the United States and Spain, the story follows multiple couples over a few generations, with them all connected to a single event. With the event connecting the characters, the movie focuses on the ups and downs of life and love. Life Itself is available to rent or purchase. Watch trailer here.
Time Traveler's Wife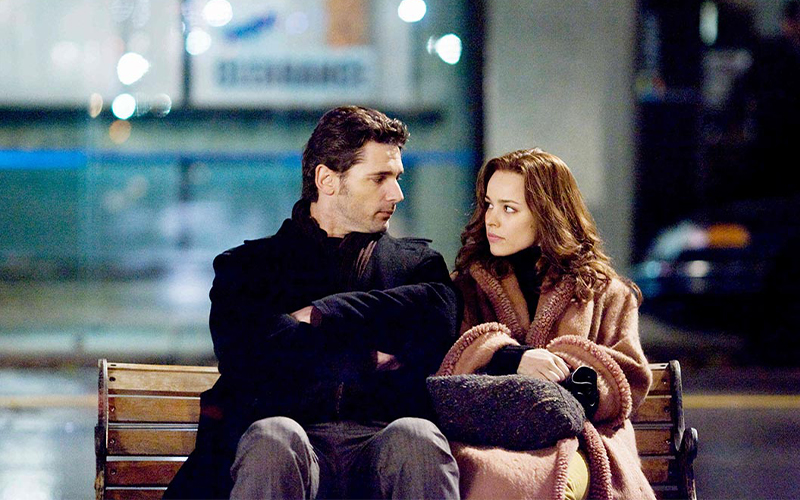 Henry DeTamble (Eric Bana) comes and goes in and out of Claire Abshire's (Rachel McAdams) life. She first meets him as a young girl and sets her sights on finding him when she is older. However, Henry has a secret. He can travel through time. Going into the past and visiting the future. The movie centre's on their relationship. Henry's sporadic time travelling ventures becomes dangerous for him and leave Claire worrying and longing for Henry. One military spouse mentioned this story is relatable to military spouses. I agreed. (PrimeVideo). Watch trailer here.
Mamma Mia! & Mamma Mia! Here We Go Again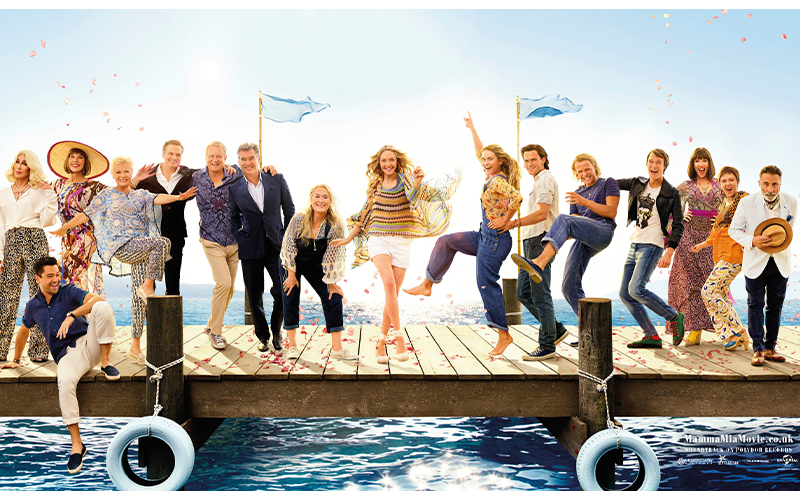 This "jukebox musical rom-com" is sure to have you singing along and helping you forget you are on your own this Valentine's Day. Why not curl up on the couch or in bed and spend a few hours singing out loud and enjoying the warm weather in these two classics. Join the studded star cast as they belt ABBA hits as Sophie (Amanda Seyfried) tries to figure out who her dad is: Sam (Pierce Brosnan), Harry (Colin Firth), or Bill (Stellan Skarsgård) the day before her wedding. Did I mention Donna (Meryl Streep) doesn't know the men are invited to the wedding? Great cast, and fun to watch! (Crave) Watch trailer here.
With more ABBA music Mamma Mia! Here We Go Again tells the story, in flashback scenes of how Donna first met the men and how she ended up living on the island while Sophie finalizes the plans for the grand reopening of Hotel Bella Donna. Available to rent or buy. Watch trailer here.
With files from Ambar Syed