What To Binge-Watch on a Valentine's Day
With Valentine's Day here, and for those of us who are looking to spend the night in, with some pizza and good TV, we've got you covered. Here are some classic favourites to binge-watch this V-day if you are alone. 
Eat Pray Love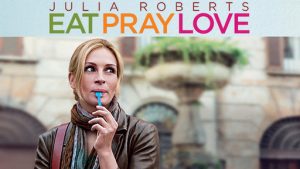 Another romantic classic, Julia Roberts stars as Elizabeth Gilbert, whose perfect world comes crashing down when she gets divorced. After deciding to embark upon a journey travelling around the world, she ends up learning lessons of self-discovery, making this movie a brilliantly feel-good choice. (Netflix) 
The Age of Adeline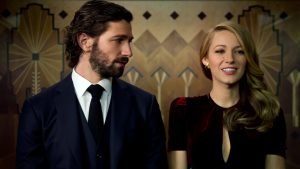 After an accident that prevents her from aging for almost eight decades, twenty-nine-year-old Adaline Bowman is forced to live alone, never allowing anyone to get too close for fear of her secret being exposed. After an incidental encounter with charming philanthropist, Adaline rediscovers her desire for romance. However, after spending the weekend with his parents, Adaline's secret is threatened, and she is forced to make a decision that could alter her life for good. The timeless gowns, the seamless movement through decades, and both Lively and Ford's strong commitment to their roles make this movie an outstanding Valentine's Day choice. (Netflix)
Bridget Jones's Diary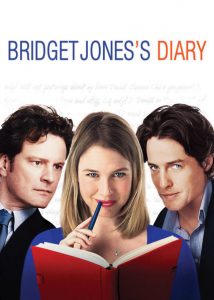 A modern-day classic, with two sequels that follow it. Renée Zellweger plays Bridget, an average woman who struggles with her weight, her age, her career, and her lack of a man. At the start of the new year, she decides to take control of her life and begins a diary where she promises to tell the honest truth… and that is when all the trouble begins. This movie promises laughs, tears, and an on-screen fistfight between Hugh Grant and Colin Firth. All three movies are available on Netflix.  
Marriage Story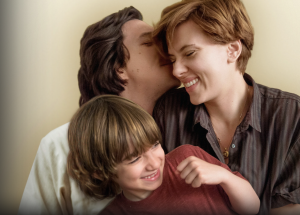 This Oscar-nominated Netflix original film stars Scarlett Johansson, Adam Driver, and Laura Dern, all three of which were nominated for an Oscar. It's the perfect watch for a bit of reassurance that life continues to move forward even after a nasty breakup, capturing the reality that falling in and out of love is never as cut and dry as it seems. (Netflix) 
Bridesmaids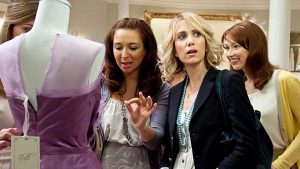 Annie, played by Kristen Wiig, becomes her best friend's maid of honor while her life unravels around her. She leads an eccentric group of bridesmaids through the expensive and bizarre rituals expected of the wedding party. Though struggling with her own relationship and financial issues, Annie shows just how far she will go for someone she loves. (Amazon Prime)
The Marvellous Mrs. Maisel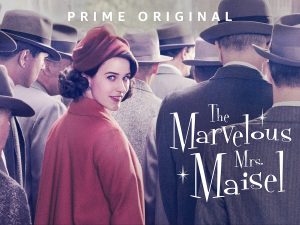 From the creators of Gilmore Girls, this American period comedy-drama web television series stars Rachel Brosnahan as Miriam Maisel, a housewife in the late 1950s who finds a love and knack for stand-up comedy. She has a great husband, two children, and a chic apartment on New York's Upper West Side, but her seemingly perfect life takes an unexpected turn when she finds her hidden talent. The show follows her journey from a comfortable life on the Upper West Side to cafes, bars, and nightclubs of Greenwich Village, as she pursues her dream. There are three seasons currently available. (Amazon Prime)