Survival Skills Practice a Focus of RAFALE BLANCHE
Exercise RAFALE BLANCHE is taking place from January 19-27, 2015 at 2nd Canadian Division Support Base Valcartier and in Quebec City and surrounding region. Approximately 2,800 soldiers from the Canadian Army, most of them from 5 Canadian Mechanized Brigade Group (5 CMBG), are taking part.
A platoon from the 4e Régiment de Chasseurs from France and 20 members of the Polish Army's 6th Airborne Brigade are also participating in the annual exercise.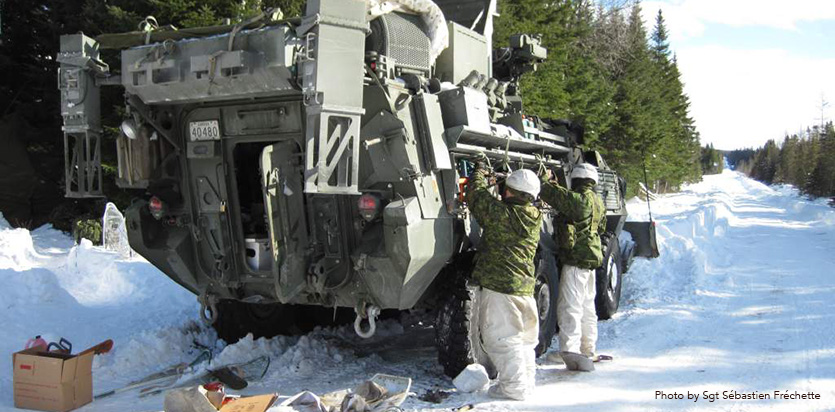 "Canada remains firmly committed to ensuring the Canadian Armed Forces are effectively trained and well equipped to provide safety and security when called upon, both at home and abroad. The presence of French and Polish forces strengthens the relationship and interoperability between our nations and allows all participating troops to hone their skills in realistic and challenging conditions," said Rob Nicholson, minister of national defence.
All of 5 CMBG's eight units will take part in the exercise as will its affiliated units 5 Military Police Regiment, 430 Tactical Helicopter Squadron and 5 Field Ambulance.
Additional participating units include 436 Transport Squadron out of CFB Trenton, with two CC-130J Hercules aircraft, 450 Tactical Helicopter Squadron out of Garrison Petawawa, with two CH-147F Chinook helicopters, and 425 Tactical Fighter Squadron out of CFB Bagotville, with two CF-18s.
During Exercise RAFALE BLANCHE, the soldiers are reviewing various winter operations concepts such as practicing winter survival skills, conducting offensive and defensive operations, and patrolling rural and urban areas.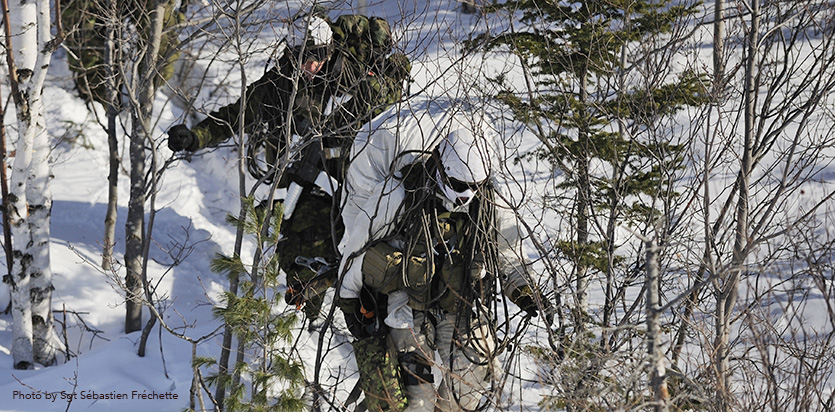 The Exercise is being carried out in the regional county municipalities of La Jacques-Cartier and Portneuf, as well as in 2nd Canadian Division Support Base Valcartier's training areas.
This winter combat operations training is an important component in the operational preparation of Valcartier military personnel.
"Exercise RAFALE BLANCHE gives our soldiers from the 2nd Canadian Division rigorous preparation for winter combat demands, while also allowing us to collaborate and build relationships with our French and Polish allies. I am proud that our soldiers are ready to answer the call of duty in an increasingly dynamic and interconnected world," said Lieutenant-General Marquis Hainse, commander, Canadian Army.
Starting in July 2015, 5 CMBG has been identified to constitute two high readiness task forces, namely TF 1-15 and TF 2-15, ready to intervene in any type of emergency, at home or abroad, in accordance with the needs of the Government of Canada.