Giller books guaranteed gifts to please avid readers
And the winner is Esi Edugyan – for the second time! The winner of what, you ask? She is the winner of this year's Scotia Bank Giller Prize – and she isn't the winner of any ordinary year, either, but of the 25th anniversary of the Scotia Bank Giller Prize. It all started when Jack Rabinovitch founded the Giller Prize in honour of his late wife, Doris Giller, a literary journalist who had just passed away after a struggle with cancer, and the prize has been handed out annually ever since. It is awarded for excellence in fiction, for both long and short stories. The prize winner is awarded $100,000, with each of the finalists receiving $10,000. Jack Rabinovitch passed away just last year, in August of 2017. He has left behind a remarkable legacy with this prize.
The Prize winner was announced on Monday, Nov. 19, at a gala and award ceremony hosted by none other than Rick Mercer, the well known Canadian comedian, author, and presenter of The Mercer Report. Over the years, there have been some very impressive winners, the ranks of whom Edugyan is now included twice over. Some of the past winners include Michael Ondaatje, Margaret Atwood, Will Ferguson, and Madeleine Thein. Even the members of the advisory board for the prize are an impressive literary crew – including Canadian literary giants Margaret Atwood, Alice Munro, and Mordecai Richler, to name a few. This year's panel of judges included Kamal Al-Solaylee as jury chair, Maxine Bailey, and Heather O'Neill, who are all Canadian Authors. Also on the panel were English writer, Philip Hensher, and American writer, John Freeman.
Edugyan first won the ScotiaBank Giller Prize in 2011 for her book Half-Blood Blues, a story, set in World War II, about a young black German jazz musician who disappears thanks to the Nazis, and his friend's difficulty 50 years later in coming to terms with the disappearance. It was also a finalist for the Man Booker Prize, the Governor General's Literary Award for Fiction, the Rogers Writers' Trust Fiction Prize, and the Orange Prize for Fiction. With such an impressive list, it's needless to say that Esi Edugyan is an incredibly talented storyteller.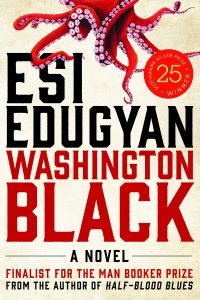 This time around, Esi Edugyan has won the prize for her novel Washington Black. This story, named for its main character, is described by the jury:
"How often history asks us to underestimate those trapped there. This remarkable novel imagines what happens when a black man escapes history's inevitable clasp – in his case, in a hot air balloon no less. Washington Black, the hero of Esi Edugyan's novel is born in the 1800s in Barbados with a quick mind, a curious eye, and a yearning for adventure. In conjuring Black's vivid and complex world – as cruel empires begin to crumble and the frontiers of science open like astounding vistas – Edugyan has written a supremely engrossing novel about friendship and love and the way identity is sometimes a far more vital act of imagination than the age in which one lives."
To read an excerpt of Washington Black, follow click here.
In case you are interested in some of the other finalists, the 2018 shortlist for the Giller Prize included an impressive roundup.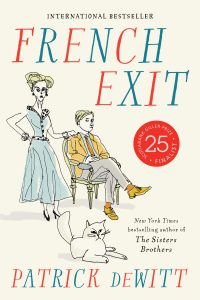 Patrick Dewitt made the list with French Exit. DeWitt has previously won a Governor General's Literary Award, the Leacock Medal for Humour, and the Rogers Writers' Trust Fiction Prize, as well as being a finalist for the Man Booker Prize and the Scotiabank Giller Prize.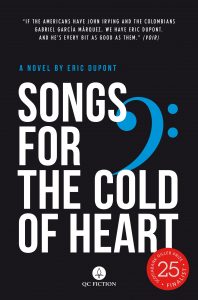 Eric Dupont's book Songs for the Cold Heart also made the list. He has won Radio-Canada's "Combat des livres," the Prix littéraire des collégiens, and Prix des libraires, and was a finalist for the Prix littéraire France-Québec and the Prix des cinq continents.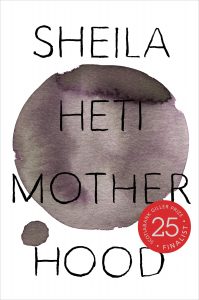 Next on the list was Sheila Heti with the book Motherhood. As well as being a playwright, Heti is a critically acclaimed author of fiction and nonfiction. She is the co-editor of the New York Times bestseller Women in Clothes, and her play All Our Happy Days are Stupid was sold out when it showed both in Toronto at Videofag, and New York at The Kitchen.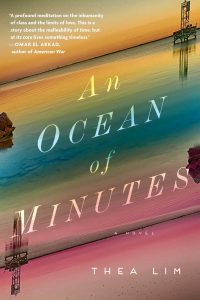 Thea Lim also made the list with An Ocean of Minutes. Lim is a professor who has won a number of awards grants, and fellowships for her work, including grants from Canada Council for the Arts and the Ontario Arts Council.
Christmas is coming – and really rather quickly, so if you are struggling to figure out what to get for those hard to shop for friends and relatives, I would suggest any of the books (or authors) mentioned here – they are all of them interesting reads.