OS Robyn Nicholson, Shooting Guns and Pucks
After completing university Ordinary Seaman, (OS) Robyn Nicholson knew she did not want to have a boring nine-to-five job. Cliché or not, she wanted to see the world.
OS Nicholson is a Naval Electronic Sensor Operator in the Royal Canadian Navy (RCN). Her job is to operate the radar and radio detection devices, radar jamming systems and decoys, and gun or missile-firing equipment carried on major naval warships.
"I know that I made the right decision, there is no other life like the military. I have the world at my fingertips. I can go back to school, change occupations, learn other languages all through the military," said Nicholson.
OS Nicholson grew up in Yarmouth, Nova Scotia. She joined the military in 2012 after graduating from Dalhousie University with a Bachelor of Political Science and Business.
Using her downtime to learn more about her job and take upgrading courses Nicholson hates to stay still. Always active, she appreciates that the Canadian Armed Forces (CAF) encourages physical fitness as she excels in several sports.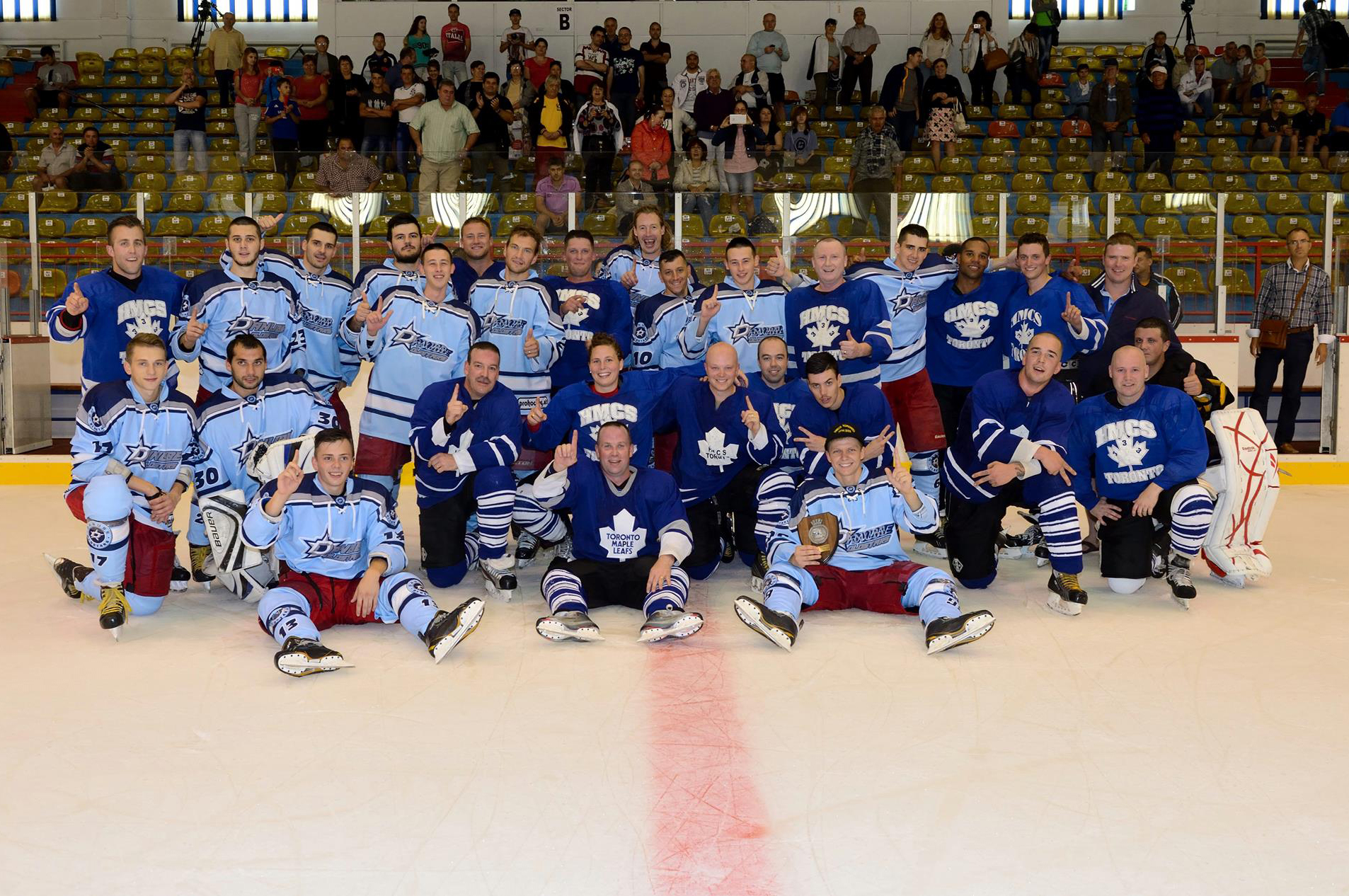 While attending university OS Nicholson played five years with the varsity hockey team. She still manages to play hockey in the winter and is a sea kayak guide and Paddle Canada instructor in the summer.
"I played hockey with my HMCS Toronto ship's team when we were deployed. The Romanian team didn't even know I was a woman until well into the second period. It was great," said OS Nicholson.

A well-rounded community volunteer OS Nicholson has coached Special Olympics floor hockey and baseball since 2008.
In the two and half years OS Nicholson has been in the CAF she has done things she never thought possible. She believes the military empowers women.
"I have seen the world, lived on a warship with 240 men, competed in the sports I love and got paid for doing it, mentally challenged myself, dealt with stressful situations and came out on the other side feeling great," said OS Nicholson. "The best part of my job is that we actually fire a warship's 57MM gun. You don't get to do that in just any old job."
In her opinion, the military is moving away from the traditional male or female roles. The CAF acknowledges women are capable of carrying out the same jobs as men, and everyone in the CAF is trained to the same a high standard.
Having recently returned from Operation REASSURANCE with HMCS Toronto, OS Nicholson loves her career, but readily admits she views her current position as a stepping stone. With hard work and dedication, she hopes to achieve her commission as an officer in the RCN where she will continue to work hard and show off her hockey skills as much as possible.
Get More! Receive six issues of Canadian Military Family Magazine in your mail box for only $17.95! Click here to subscribe NOW!