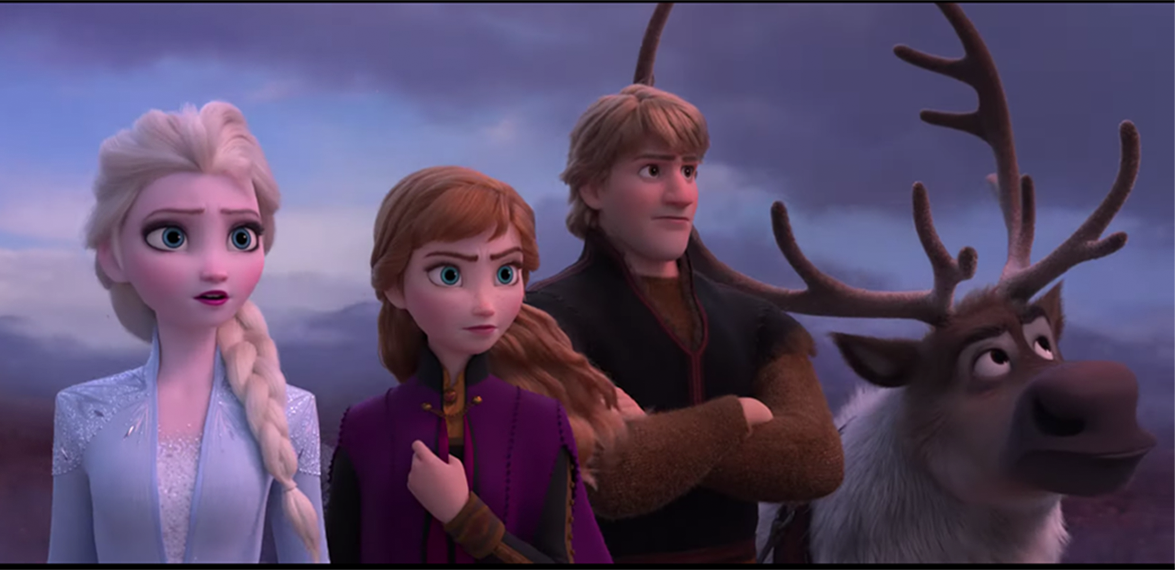 After a long wait, the trailer for Frozen 2 is finally out, and it looks fantastic. Even though most Canadians may currently feel they are living in Arendelle under Elsa's spell. 
The trailer starts with Elsa showing utter determination in getting beyond the crashing waves of a sea; Anna is climbing dangerous rocks; Kristoff is riding his reindeer, Sven, through the forest with other reindeer; and Elsa is using her abilities to ward off a fire that is surrounding her and Olaf.
While not much is said in the trailer, it is clear that Anna, Elsa, Olaf, and Kristoff are in for an amazing adventure. Apparently this time, they will be leaving Arendelle, to places unknown – at least to us at the moment. 
The trailer only gives us tantalizing clues to what happens in the next segment of this beloved movie. Unfortunately, we are going to have to wait until November 22, 2019, when the movie is released to find out what's happening next.
If you missed Frozen, which was released back in 2013, where were you? It was an enormously popular movie with children, teens, and adults alike. 

Think of the songs Let it Go by Idina Menzel or Do You Want to Build a Snowman by Kristen Bell. You are welcome for the ear-worms. 
Frozen tells the story of two sisters. The eldest sister, Elsa, (Idina Menzel) heir to the throne of Arendelle has magical abilities, while her younger sister, Anna, (Kristen Bell) is not aware of Elsa's hidden powers. In fact, no one is. 
When Elsa's powers are discovered, she flees the city, accidentally leaving it locked in eternal winter. In order to end winter, Anna sets off in search for Elsa, with the help of a few friends: Kristoff, Sven, and Olaf along the way. 
You can catch Frozen 2 in theatres November 22, just in time for the holiday movie season.