Corporal Kathleen Nayduk Takes the Road Less Travelled
Corporal Kathleen Nayduk did not think she would have learned to shoot a 25 millimetre canon if she had chosen any other career and that makes her glad she joined the Canadian Armed Forces (CAF).
As an army soldier, Nayduk has learned to push herself to achieve more than she ever thought she possibly could.
"I grew up around the military and I just always knew I wanted to be in the forces. I definitely made the right choice when I joined," said Cpl Nayduk.
Nayduk joined the Windsor Regiment armoured reserve unit in 2005 and in 2007 completed a component transfer to the regular force as an armoured crewman.
As a full-time military member Nayduk was posted to the Royal Canadian Dragoons (RCD) based out of Garrison Petawawa. She started out driving Coyote Armoured Reconnaissance Vehicles then moved to a surveillance operator position.
An armoured solider, Nayduk is now is a gunner in a Coyote Armoured Reconnaissance Vehicle. Her job is physically and mentally demanding and she works outside, along with her peers, in all kinds of harsh weather conditions.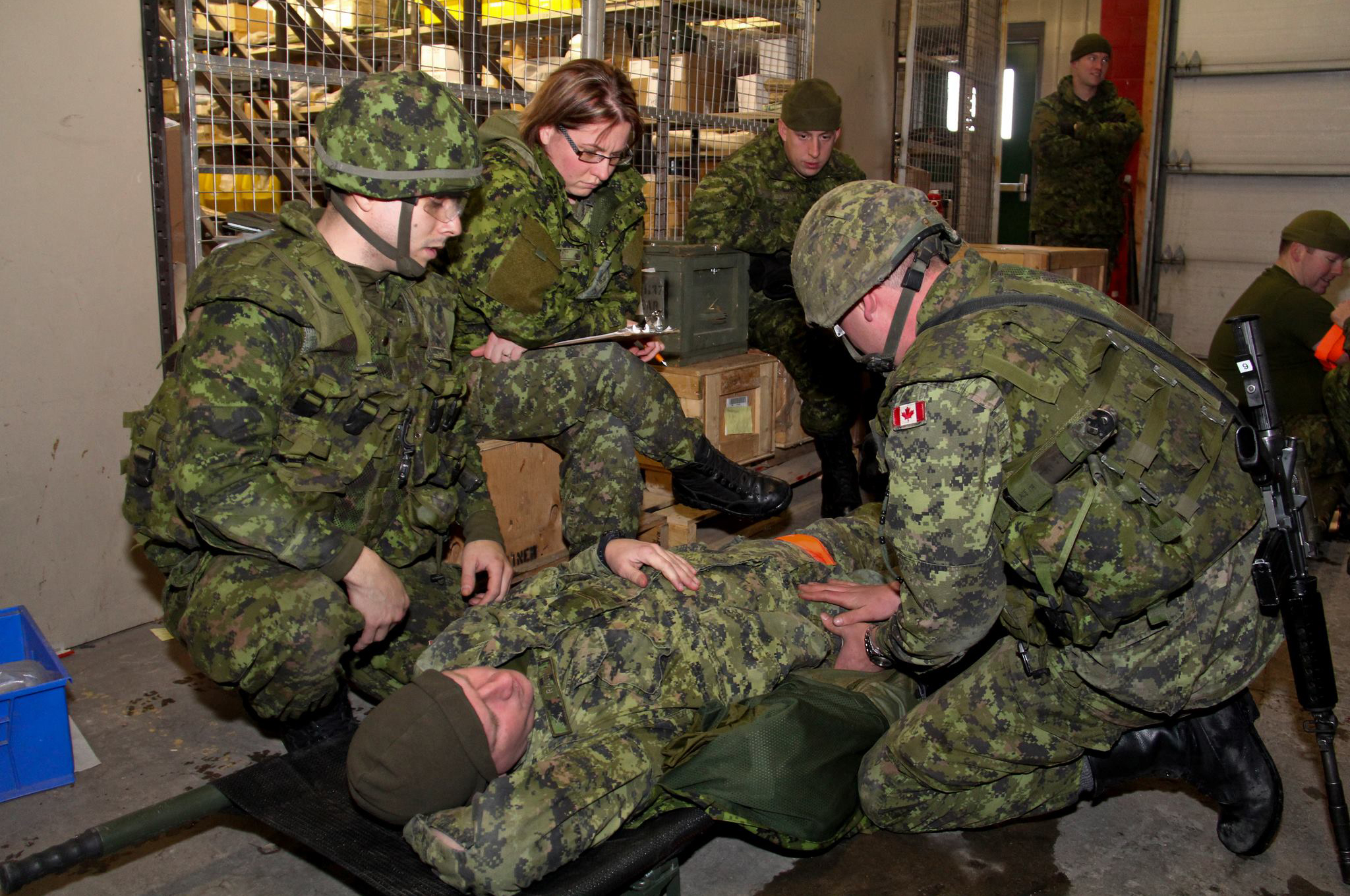 "My favourite part of my job is working with some really good guys.  It's almost like another family. My least favourite part of the job is winter warfare training, which involves working in the freezing cold," said Cpl Nayduk.

Working day or night Naykuk finds the only way to get the job done is to work closely with the crew and know the role you have been assigned.
As a secondary duty Nayduk teaches basic first-aid  and combat first-aid within the RCD and 2 Canadian Mechanized Brigade Group.
In Nayduk's opinion women entering into a male dominated trade or profession within the CAF need to be physically and mentally fit because it is not an easy road to take. Ultimately the work can be hard on soldiers.
Women can handle combat roles or traditionally male dominated roles in the military, but Nayduk thinks they just have to be willing to do the work side by side with their male counterparts.
Nayduk will continue to work hard and follow whatever road the Canadian Army sets her on. She is not sure she could learn a skill more unique than what she has been taught in the military, but she is more than willing to learn.
Get More! Receive six issues of Canadian Military Family Magazine in your mail box for only $17.95! Click here to subscribe NOW!