CAF Members Participate in Pan Am Games
Six Canadian Armed Forces (CAF) members with show what they are made of as they compete in the 2015 Toronto Pan Am Games.
Joining over 5,000 athletes who are scheduled to compete at this year's Pan American Games are Ordinary Seaman Yvette Yong will be competing in taekwondo, Corporal Hughes Boisvert-Simard, and Lieutenant Jean Lelion will be competing in fencing, Lieutenant Shannon Westlake, and Second Lieutenant Grzegorz Sych will be competing in Shooting (rifle), with Captain Mark Hynes competing in shooting (pistol).
The six serving CAF members will compete in the Games as part of the CAF Sports Program. There are 36 sports and nearly 400 events that will take place during the duration of the games. First, second, and third place finishers in each event receive gold, silver, and bronze medals, respectively.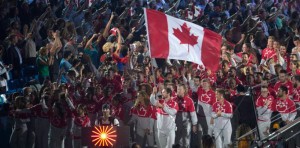 "Canadian Armed Forces members who are also elite athletes strike a remarkable balance between their sports careers and the unique demands of military service," said Jason Kenney, National Defence Minister.
The CAF values athletic competition as a means to keep physically fit, boost morale, and develop leadership skills. Committed to promoting a culture of strong mental and physical fitness the CAF offers robust and varied Personnel Support Programs that cater to the needs and interests of personnel and their families.
"To the six Forces athletes, I wish you the very best as you compete at the 2015 Pan Am Games. Canadians are already proud of you," said Kenney.
Major Erin Smith will participate as a Host Team Medical Doctor. She will be part of a multi-disciplinary health care team that will provide medical services to athletes, as well as Pan Am Games family members and volunteers.
The first Pan American Games were held in Buenos Aires, Argentina in 1951 and the inaugural Parapan American Games were held in Mexico City in 1999.  Both the Pan Am and Parapan Am Games are held every four years for the athletes of the 41 PASO members nations, in the year preceding the Olympic and Paralympic Summer Games.

The Pan American Games are the world's third largest international multi-sport Games. They are only surpassed in size and in scope by the Olympic Summer Games and the Asian Games.
Canada has had the honour of hosting the Pan Am Games in 1967 and in 1999, both times in Winnipeg, Manitoba. The Toronto games are being held from July 10 to 26, 2015.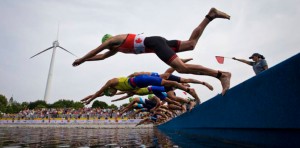 Host cities, since 2007, are contracted to manage both the Pan American and the Parapan American Games in which athletes with physical disabilities compete against one another. The Parapan American Games are held immediately following the Pan American Games.
According to the Pam Am Games website the host city is responsible for organizing and funding a celebration of the games consistent with Olympic Charter and rules. The celebration of the games encompasses many rituals and symbols, such as the flag and torch, and the opening and closing ceremonies.
To follow the results of competitions in the Pan Am Games please visit their website.
Get More! Receive six issues of Canadian Military Family Magazine in your mail box for only $17.95! Click here to subscribe NOW!