Most would agree that the change of seasons is one of the best things about life in Canada. In particular, fall brings with it a crisp bite in the air, shorter days and the changing leaves. This season is all about transition, bounty and coziness! Here are some ideas for bringing the season's best into your home!

Bring the Harvest Inside
Bring the harvest inside, by using seasonal vegetation throughout your home. Gourds, Indian corn and pumpkins can be used as centerpieces on a dining table as well as on a mantel or around a fireplace. Consider using pinecones, acorns or cornhusks throughout your home. Small gourds can be hollowed out and made into votive candle holders!
Take your cue from traditional Thanksgiving décor – the cornucopia! Place a horn of plenty in the centre of your dining table and fill it with fruit and vegetables! You could give it a coat of spray paint to match your colour scheme!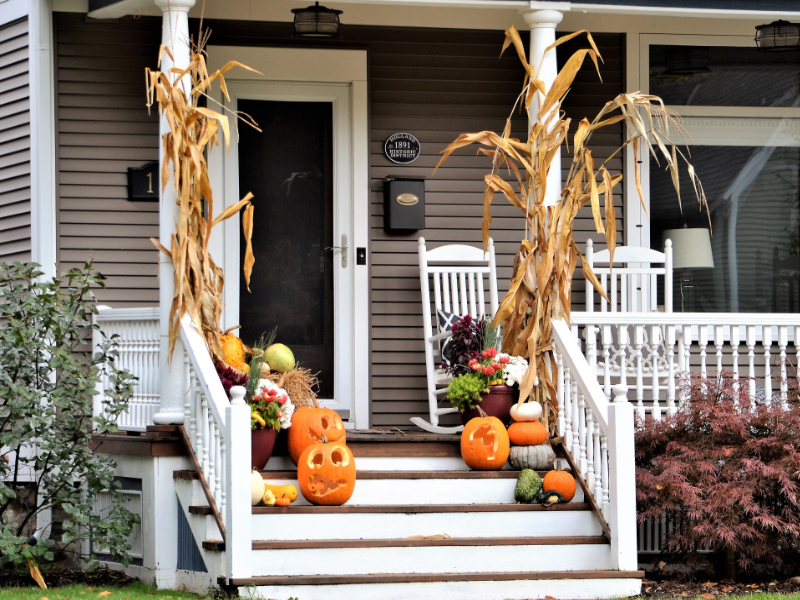 Hang a Wreath
Don't forget to decorate your front door – wreaths aren't just for Christmas time! In fact, take a look at your entire front porch and treat it like you would any other room. This space is the first thing people see when they come to your home, so you want to make it as inviting and attractive as possible. Hang something lovely on the door and perhaps have a basket or pot with chrysanthemums nearby. On that note, fill your summer planters with gourds, pumpkins and cornhusks too!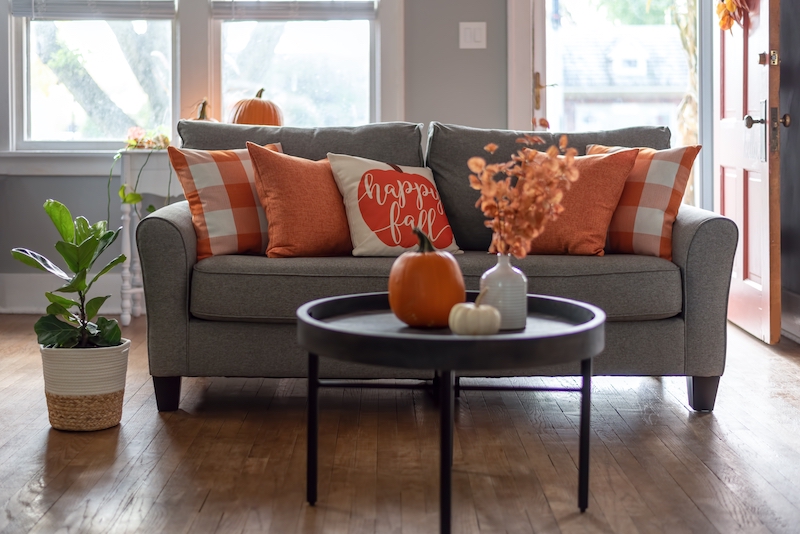 Colour Your Home Autumn
Incorporate fall colours into your space – use a tablecloth that is rust or gold-coloured. Perhaps you can switch out accent cushions for a deeper, cozier shade. Change lightweight summer throws for heavier faux-fur or velvet ones. Candles are always an inexpensive way to add a new colour to a room.

Brighten your home instantly with a fresh bunch of sunflowers! They are inexpensive this time of year and easily last for a week!
Another inexpensive fall décor project is to press leaves in dollar or thrift store picture frames. Pick up a variety of small frames – you can paint them with spray paint if they aren't the colour you want – and place a perfect orange or red maple leaf in each one! Either hang them on a wall, or display them on tables.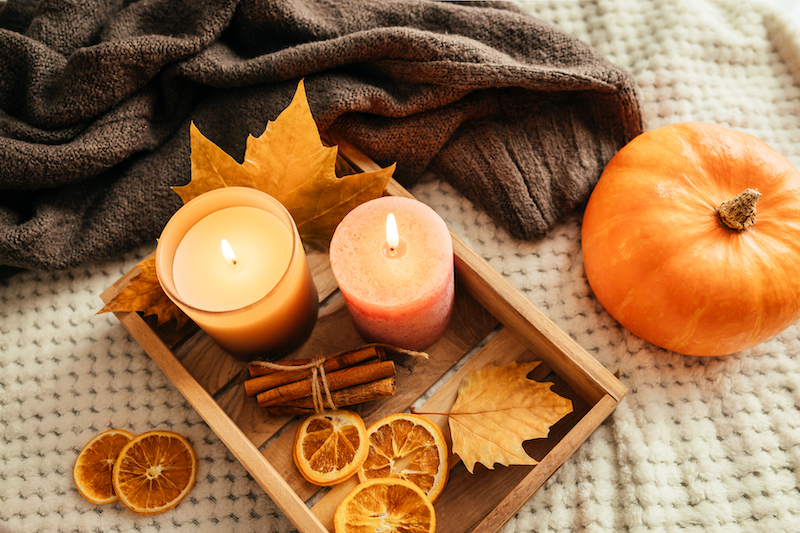 Sweet Smells of Autumn
Remember to include the great smells of autumn! Have scented candles throughout your living spaces. Room sprays often come in apple cinnamon or pumpkins scents as well.
A fireplace is the perfect fall accent to your living room! If you have one, make sure to have it in good working order before the temperature starts to drop. If it's wood burning, ensure that it is cleaned by a qualified chimney sweep every year. If it is a gas fireplace, vacuum the burner thoroughly before lighting the pilot light and have it serviced every few years.
There are so many ways to bring the beauty of fall into your home. Each fall-inspired touch will make your space a celebration of this great season and a place that your family will love to spend time!