7 Shows to Binge Watch this weekend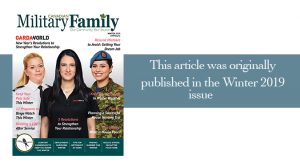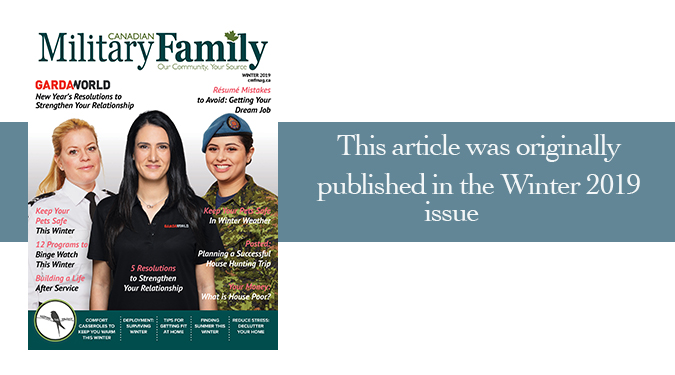 Another Canadian winter is upon us, with snowstorms, ice storms, and warnings of extreme cold. What better way to deal with all the nasty weather than escaping into a gripping TV show? Especially when that show is located in a place that doesn't know the meaning of -35 Celsius… Here is list of fabulous TV shows to help you make it through the cold winter months.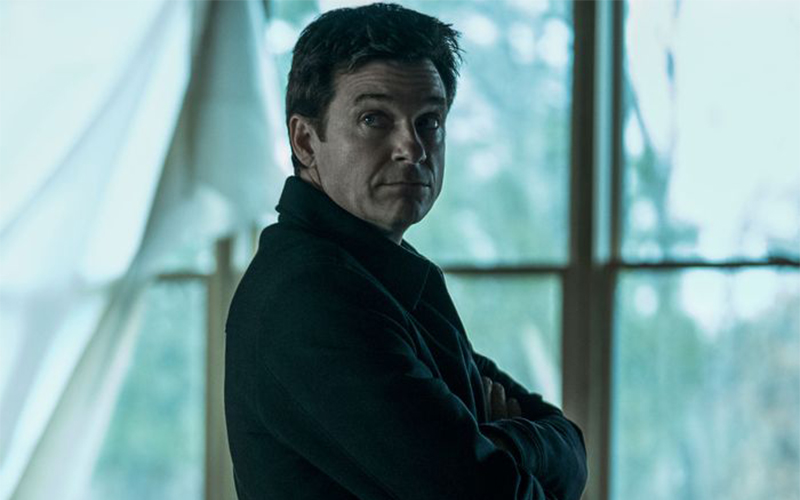 Fan of Breaking Bad? Love suspenseful crime shows? Then check out Ozark. Laura Linney and Jason Bateman play Wendy and Martin "Marty" Byrde, parents of a couple of teenagers and a seemingly typical American family. Except that Marty, a financial advisor, is actually the top money launderer for the second largest drug cartel in Mexico. When things go terribly wrong, Marty moves his family from Chicago to the Ozarks, which also gives his family the opportunity they need to reconnect. You can find this show on Netflix, and there are three seasons out.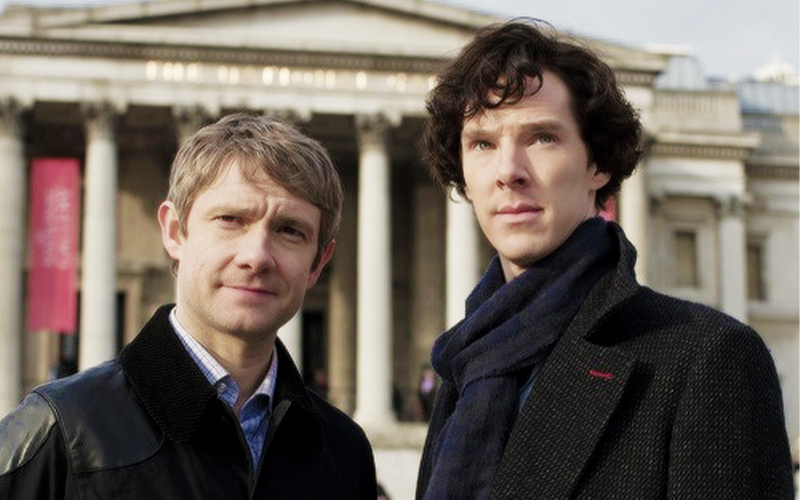 Sherlock Holmes has been a hit since the stories were published. If you love it – or just love a clever mystery – check out BBC's adaption Sherlock. Staying true to the original story, the show takes place in current day. The actors are brilliant – Benedict Cumberbatch makes an amazing Sherlock Holmes, and Martin Freeman plays off him beautifully as Dr. Watson. Like the book series, the show starts with A Study in Scarlett, which is A Study in Pink in the adaptation, and The Hound of the Baskervilles will keep you on the edge of your seat. There are currently four seasons out on Netflix, plus a Christmas special set in 1890s London, called The Abominable Bride.
Mystery fans should check out Bones, another TV show based on a book series. The author, Kathy Reichs, is an actual working forensic anthropologist who splits her time working between the United States and Montreal. The show just finished its 12th and final season. Bones revolves around a forensic anthropologist named Temperance Brennan who not only teams up with an FBI agent to solve bizarre murders but also writes a book series about a forensic anthropologist named – you guessed it – Kathy Reichs. You can find this  fun, lighthearted mystery series on Amazon Prime.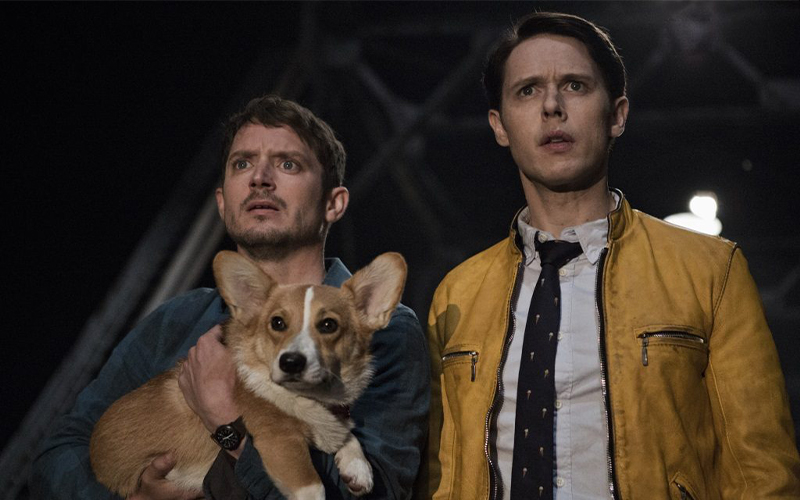 For fans of quirky humour and witty dialogue, check out Dirk Gently's Holistic Detective Agency. It's a TV adaptation of the Douglas Adams' book series, the author also known for The Hitchhiker's Guide to the Galaxy. It stars Samuel Barnett as Dirk Gently, a holistic detective who investigates supernatural mysteries. Alongside Barnett is Elijah Wood, who stars as a bellhop with whom Dirk Gently thinks he is fated to work. There is even a holistic assassin (Fiona Dourif) who believes the universe leads her to her victims. Produced by BBC America, both seasons are available on Netflix. 

For comedy, drama, and crime all wrapped in one, check out Good Girls. Sisters Beth (Christina Hendricks) and Annie (Mae Whitman), along with their good friend Ruby (Retta), get more than they bargain for when they concoct a desperate plan to take control of their lives. With all three in financial straits, they decide a heist would be the perfect way to solve their problems. Unfortunately, they get pulled far deeper into the world of crime than they ever intended and must  work together to find a way out. You can find both seasons on Netflix.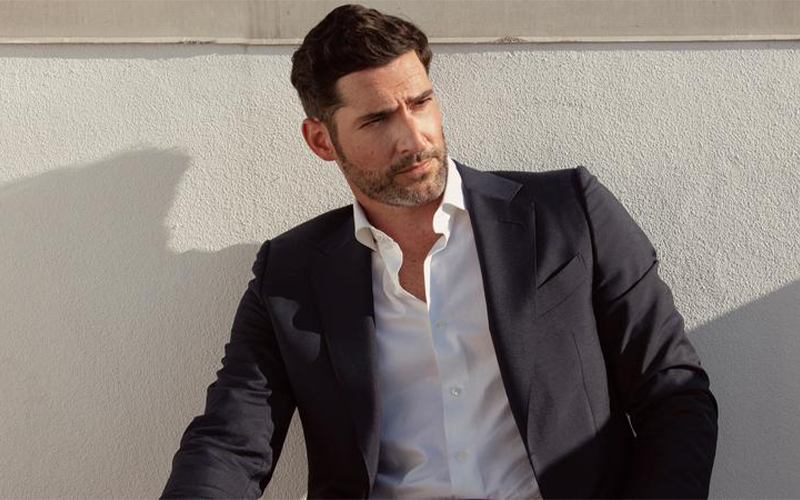 If the weather is too cold for you and you need to warm things up, check out Lucifer. The devil himself decides he needs a break from Hell, and heads to L.A. — really, where else would the devil choose to live? Lucifer (Tom Ellis) has so much fun helping the police solve a murder that he becomes a civilian consultant for the LAPD. However, being on earth with all that humanity is rubbing off on Lucifer, which makes for an entertaining subplot. This show is full of irreverent humour, witty dialogue, and amazing one-liners. You can find all three seasons on Netflix.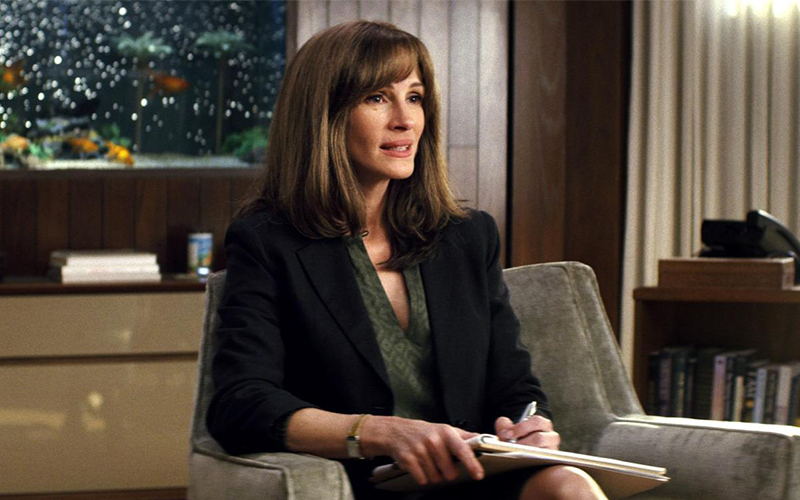 Julia Roberts stars as Heidi in Homecoming, a psychological thriller. Heidi used to be a caseworker at Homecoming, a place for retiring soldiers to help them readjust to civilian life. Four years later, Heidi is living with her mother (Sissy Spacek) and working as a waitress. When a government investigator visits to ask why she left, they both realize far more was happening at Homecoming than thought. You see, Heidi doesn't really remember much of her time at Homecoming at all. This show flashes between her time at Homecoming and the later investigation. You can watch both seasons on Amazon Prime.