Minister Anand Meets with U.S. Secretary of Defense
Minister of National Defence Anita Anand, visited the Pentagon in February for bilateral discussions with the United States Secretary of Defense, Lloyd J. Austin III.
The meeting occurred weeks before U.S. President Joe Biden's visit to Ottawa.
"The Minister and the Secretary agreed on the continued importance of the Canada-United States partnership and look forward to the visit of President Biden to Canada next month, where the two leaders will discuss a broad range of bilateral and global priorities, including defence and security," stated a readout of the meeting that was held on Feb. 10, 2023.
The meeting allowed the minister and secretary to discuss a broad range of topics from NORAD to Ukraine.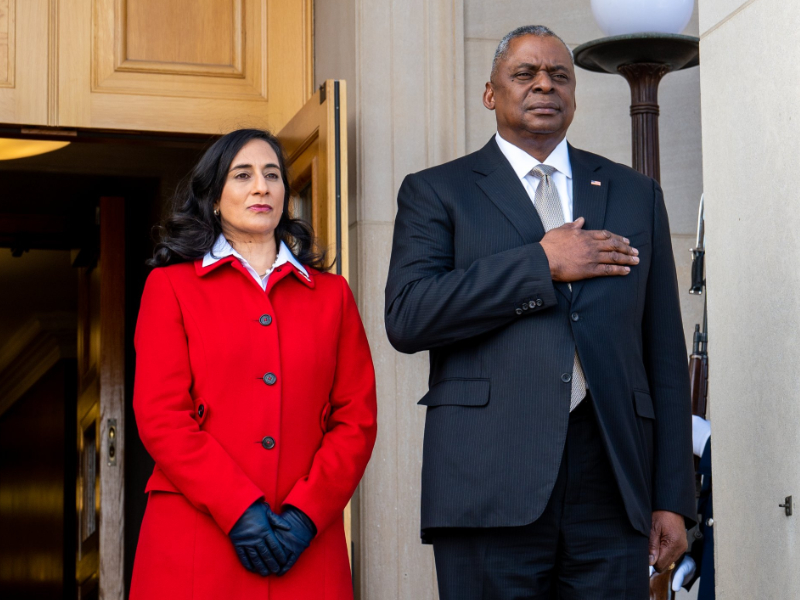 NORAD
During the meeting, Anand and Austin had a chance to discuss the recent Chinese surveillance balloon spotted by, tracked by and shot down by NORAD.
"Minister Anand and Secretary Austin agreed that continued cooperation between Canada and the United States, including through NORAD, ensures the security and defence of North America – and that NORAD modernization is a pressing mutual priority," stated the readout.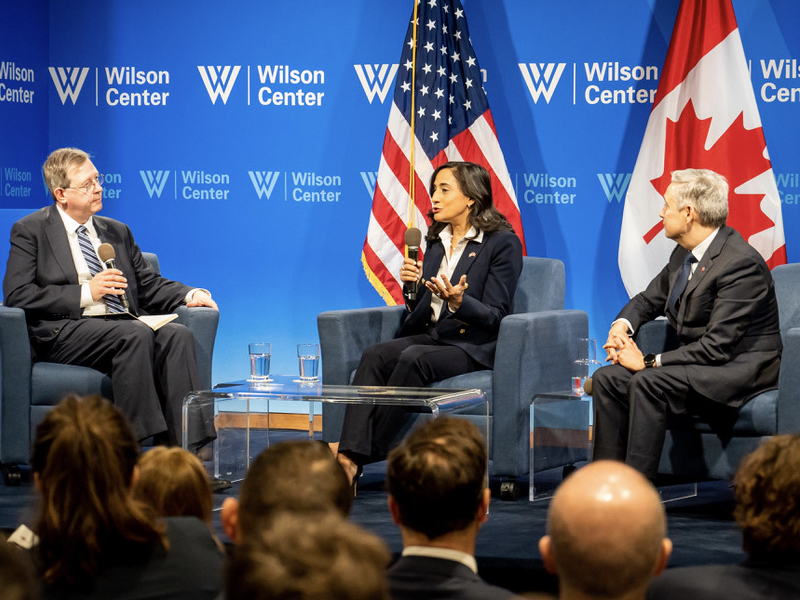 Ukraine
Secretary Austin and Minister Anand also had a chance to discuss the ongoing war in Ukraine. Minister Anand reiterated Canada's commitment to Ukraine by providing equipment that is needed. Canada has provided $1 billion in military equipment and $5 billion in total assistance since Feb. 2022.
"Minister Anand thanked Secretary Austin for his continued leadership of the Ukraine Defense Contact Group and commitment to the security of Ukraine," stated the DND.
A Secure Global Environment
The two defence representatives also had a chance to discuss other matters contributing to a stable global environment. For example, they discussed the importance of a free, open, and inclusive Indo-Pacific. In addition, Canada recently released an Indo-Pacific Strategy, increasing Canada's presence in the region.
Her visit to Washington D.C. also allowed Anand to meet with other defence industry leaders as Canada continues to review its defence policy.